Play responsibly
Socially Responsible Gaming – PlayOJO's Unique Approach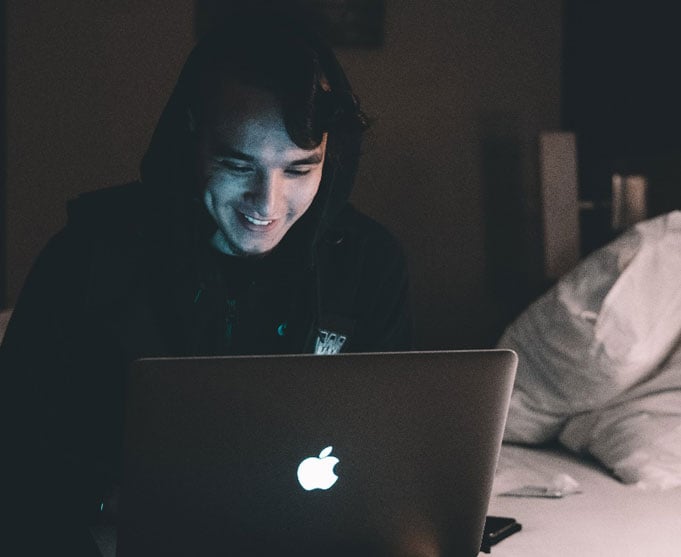 Gambling should be safe and fun for all players. Socially responsible gaming is about ensuring that gambling remains this way by protecting people from gambling-related harm. A responsible social gambling operator ensures that important regulations are in place to make certain its players are always protected with the proper legal rules, services, tools, fair play and transparency.
According to the UK Gambling Commission (UKGC), three licensing objectives support the entire basis of gambling regulation. These objectives include:
Keeping crime out of gambling
Gambling should be conducted fairly and openly
Children and other vulnerable persons should be protected from exploitation or harm from gambling
PlayOJO prides itself on being a socially responsible casino. It not only adheres to the regulations of the UKGC, but it has also gone above and beyond, placing particular emphasis on fair play and transparency. Its dedication to putting the happiness and wellbeing of players first, makes it very unique in the current online gambling industry.
What makes PlayOJO's socially responsible gambling practices unique?
PlayOJO.com has taken a no-nonsense approach to its brand. The company has carefully ticked off all the boxes necessary to ensure that what you see is what you get, every single time you play. There are no wagering requirements attached to rewards and no hidden terms and conditions. The casino has essentially taken the traditional online gambling bonus scheme and kicked it out the door.

More specifically, here are three reasons why PlayOJO's social responsible gaming commitment is top-notch and stands out from the crowd:
No wagering requirements – bonuses, rewards and other promotional offers at PlayOJO are not attached to wagering requirements. Your money is your money and you can withdraw it immediately and at any time. Just like in a land-based casino, you are not required to wager a certain number of times before you can withdraw your cash or your winnings. PlayOJO believes that the funds you deposited and won always belong to you. You simply cash out when you want to.
Straightforward terms and conditions – PlayOJO's terms and conditions (T&Cs) are not long and confusing. They contain no hidden stipulations and no small print. The T&Cs are simple, clear and concise. They are written in a language that players can understand. Any rules or conditions attached to promotional offers are clearly explained, leaving no room for confusion. Players always know what to expect and always know what is theirs.
Money back on every bet – PlayOJO gives players money back on every bet, regardless if they win or lose, through their exclusive OJOplus feature. This money is directly placed into the OJOplus account, with no restrictions. It doesn't matter what game you play or your player level. Money is paid out to the player on every bet. The more you play the more free cash you get. It's up to you whether you keep collecting the free money and let it grow in your OJOplus account, or you add these OJOplus funds to your real money balance to play with or withdraw.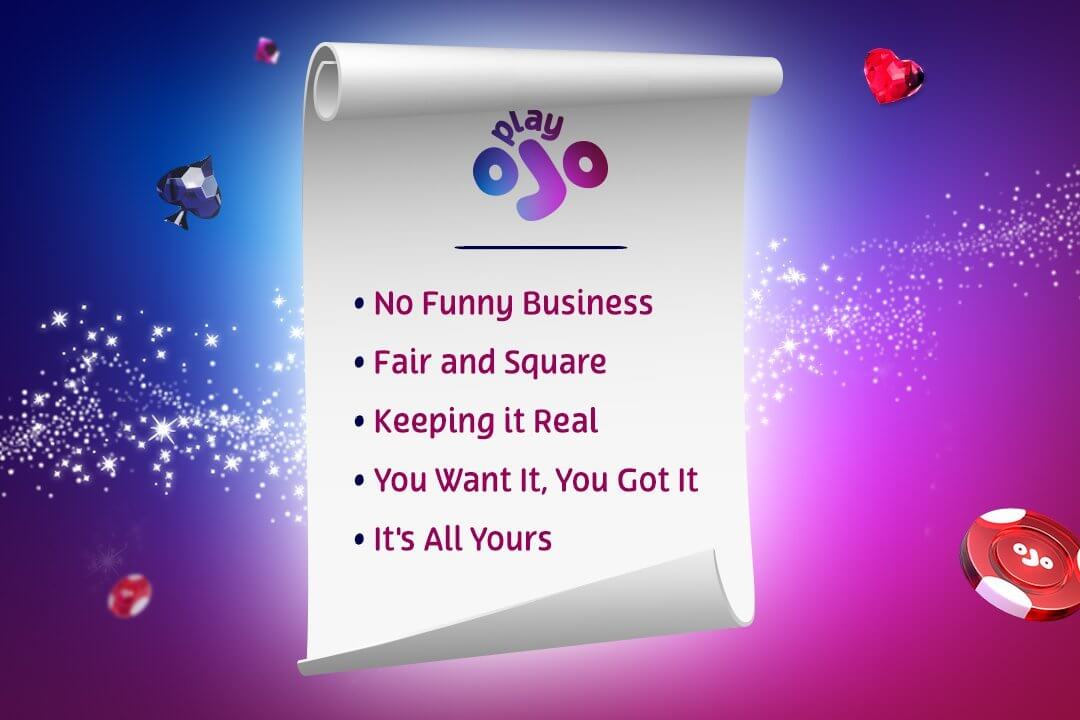 PlayOJO's exceptional approach to social responsible gambling is award-winning
Even the industry has taken notice of PlayOJO's commitment towards being an outstanding socially responsible casino. PlayOJO won the EGR Operator 2017 Rising Star award and was also nominated for EGR's Social Responsible Operator Award. This particular nomination was quite incredible considering the EGR Operator 2017 awards took place a mere 9 months after PlayOJO first opened its virtual doors.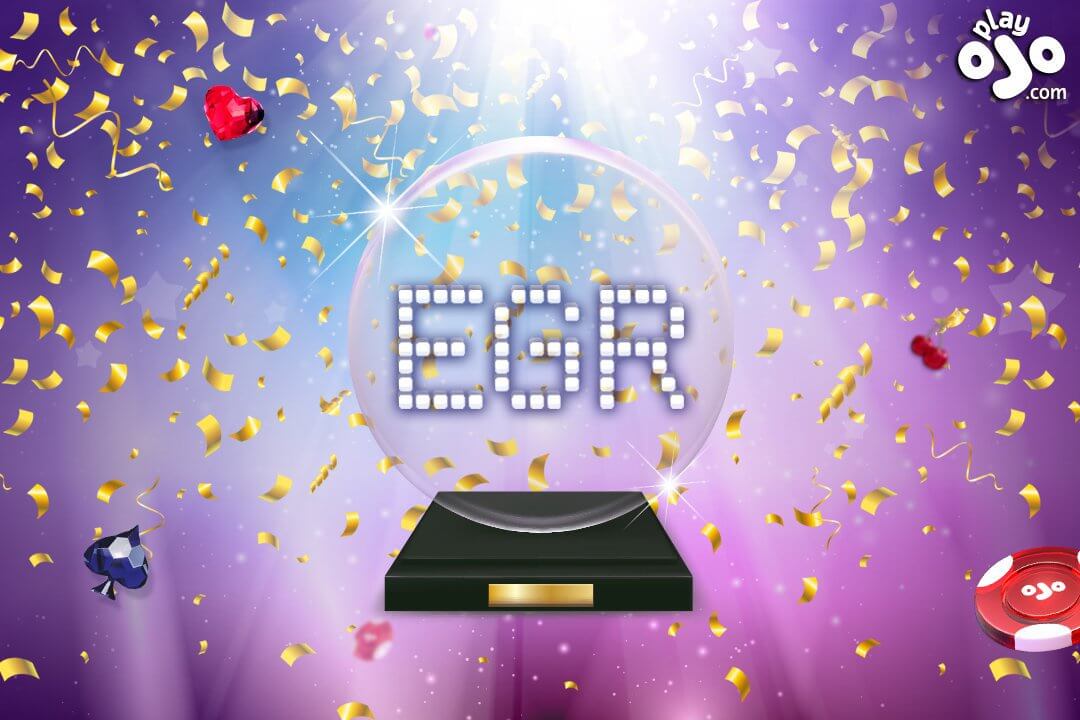 In regards to its Rising Star win, the EGR judges had this to say about PlayOJO:
"The company's vision of customer fairness and social responsibility is totally on-message. PlayOJO has also showed double-digit growth in player acquisition, site visits and active visitors, while maintaining attractive marketing returns, which is a testament to its unique proposition."
OJO encourages you to play responsibly
Another important part of PlayOJO's social responsible casino approach is encouraging players to play responsibly.
As Ohad Narkis from PlayOJO states in one of the company's press releases: "It's not enough to simply have responsible gambling measures in place – deposit limits, reality checks, self-exclusion – you must make sure they work."
Gambling is a fun activity, but it is an activity that comes with risks. It's important that these risks are minimised by making sure players always stay in control.
PlayOJO encourages players to:
Not think of gambling as a way to make money
Set limits
Only play the money they can afford
Balance gaming with other activities
Never play when they're angry
Play when they are relaxed and ready
Not to mix gambling with alcohol
Set a time limit to avoid over-gambling
Stop when the fun stops
Take a self-assessment test to check their behaviour towards gambling
PlayOJO closely monitors players who are at risk of developing problem play and provides them with the support and help they need. In addition to cooling off periods and self-exclusion, the casino provides players with a list of reputable organizations designed to offer the right support, such as GamCare, Gambler's Anonymous, National Council on Problem Gambling, etc.

"We do believe we have cracked the code when it comes to putting players first and ensuring they have a fun and enjoyable experience," said Narkis. "It boils down to taking responsibility for customers, and going the extra mile to keep them happy and healthy."