Play responsibly
Interview with Paul W. Smith from SustainableGAMING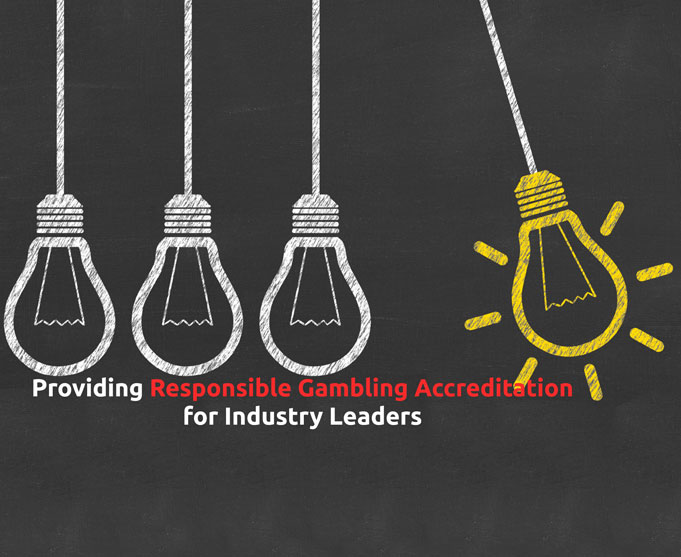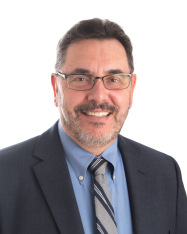 1. Could you please tell us a little bit about your work at SustainableGAMING? How do you help regulators and casino operators to enhance their responsible gaming policies?
After nearly a decade leading the development and implementation of award-winning responsible gambling programming at a leading North American provider of casino, lottery and online gambling products I was interested in finding ways to support the RG efforts of other national and international industry organizations. I started SustainableGAMING to bring to the RG field not just insight and perspective from gambling researchers, but a practical orientation based on proven, practical experience working for an operator. In this capacity, I've provided project facilitation skills to an industry association comprised of RG executives, helped several organizations achieve their RG certification objectives, and designed and delivered workshops on marketing and responsible gambling.
2. What do you feel are the most effective ways to beat problem gambling?
There's no doubt that the best way of reducing the incidence of problem gambling is through a comprehensive prevention strategy. This should include providing information to players about the nature of gambling (including an understanding of house advantage, real odds of winning, and so on), challenging myths many players carry about gambling, and encouraging them to be aware of and manage the time and money they spend gambling. Both players and operators should be aware of the design features incorporated in some games that making them inherently riskier and take steps to counter their impacts. And to make it as easy as possible to help a player learn if they may be developing a gambling problem, and what to do about it if they are.
3. Which responsible gambling tech solutions would you recommend to online casino operators?
There's considerable interest and support for using the data operators glean about their players (the same data generated in order to improve marketing efforts) to help customers better manage their gambling participation. Analytics are being increasingly used to provide players feedback about their gambling (for example, by comparing it to that of other players), identifying changes in behaviour that might indicate potential signs of a gambling problem, and in guiding the operator's marketing activities so that they are not compounding potential problems. Certainly, as a minimum, information should be readily available to players about how much time and money they've been spending gambling, to encourage limit-setting.
Although there have been efforts made to create "off-the-shelf" responsible gambling analytics tools, most operators that have taken up the challenges in this area are creating customized solutions for their own gaming platforms. From my perspective, this is a good thing as it encourages innovation that hopefully lead to solutions that better serve the player.
4. Are casinos with no wagering requirements and no hidden terms less likely to encourage problem gambling?
That is a difficult question to answer without the research to support it. That being said, some of the principals that guide development of responsible gambling programs include being fully transparent and offering gaming environments that optimize a player's ability to make an informed choice about their gambling. Eliminating minimum wagers encourages players to make their own decisions about how much they can afford to risk and does not entice them to play beyond their means.
5. What should online casinos be doing to be more socially responsible?
All though most casino operators are becoming more sensitive to the fact that gamblers who are having difficulty controlling their gambling are not a good basis for a sustainable business, too many restrict their efforts to telling their players to play responsibly and for those having problems, where to get help.
There are several problems with telling someone to be responsible.
First, they may not know what it means to gamble responsibly. Suggesting ways to do so (i.e. set a budget, take frequent breaks, consider gambling only one of many entertainment options, etc.) might be more constructive. Providing budgeting tools for players to manage their gambling decisions, and encouraging or even rewarding players for using them, is another option.
Secondly, the term "responsible gambling" carries stigma. There is significant evidence that players who are not experiencing gambling problems shun "responsible gambling" information and tools because they don't think they're relevant to them personally. So proactive prevention strategies are defeated. As a result, many operators are no longer using the term responsible gambling in any of their consumer-facing communications. In North America, responsible programs are being rebranded using much more friendly and engaging terms like GameSense, PlaySmart, and PlayWise.

Whether or not you have heard of GameSense? Source: SustainableGAMING

Finally, telling players to be responsible also suggests that problem gambling is exclusively a player issue. Socially responsible operators recognize that the design of games and how they're marketed, can also play roles in elevating risks to problem gamblers, and consider steps to modify these accordingly.
Both responsible gambling (i.e. player educational messages) and how to access problem gambling resources should be made readily available. Players shouldn't have to go through an endless number of clicks, or be forced to rely on a search button to find information. Operators should make efforts to make such information more obvious, even if accessed only occasionally, when needed.
6. Is there anything that stands out with online casinos that's likely to spark a gambling problem?
Many problem gamblers are attracted by convenience offered by online gambling, but the research available suggests there is little difference in problem gambling prevalence rates between land-based and online gambling. In fact, from a responsible gambling perspective, it may be more beneficial to participate in online environments that feature comprehensive RG programs because more is known about the individual gambler and appropriate support can be targeted based on demonstrated patterns of play.
7. What do you think about the UK Gambling Commission's new, stricter rules against underage gambling online?
Studies have shown that the average problem gambler started gambling as early as 10 years of age. Research done in Canada indicated that nearly 43% of kids had gambled in the past year, and they're more likely to gamble than drink, do drugs or smoke. Adolescent brains are not fully developed, and the ability to assess risk (and manage behaviours accordingly) does not develop until early adulthood. There are very good reasons to restrict youth access to gambling.