OJO Live
Play with UK's Live Casino OJO dealers

There's only one thing that can top PlayOJO Live Casino – PlayOJO Live Casino on the go! That's right, amigo! Any time you want to play games like Live Blackjack, Live Baccarat, Live Roulette and more, you can on mobile, no matter where your crazy adventures take you!
But how can an online casino game be live?
Feeling a little fuzzy on the concept of a live casino? Basically, it takes the best of what you love about land-based casino card and table games - human dealers n' all - and combines it with the best of what you love about online casino gaming – convenience, comfort, anytime and anywhere!
Since you can't always find the time to hit the land-based casino floor, OJO makes it easy for you to get the real-time thrills you crave, fast and conveniently, through the OJO Live Casino.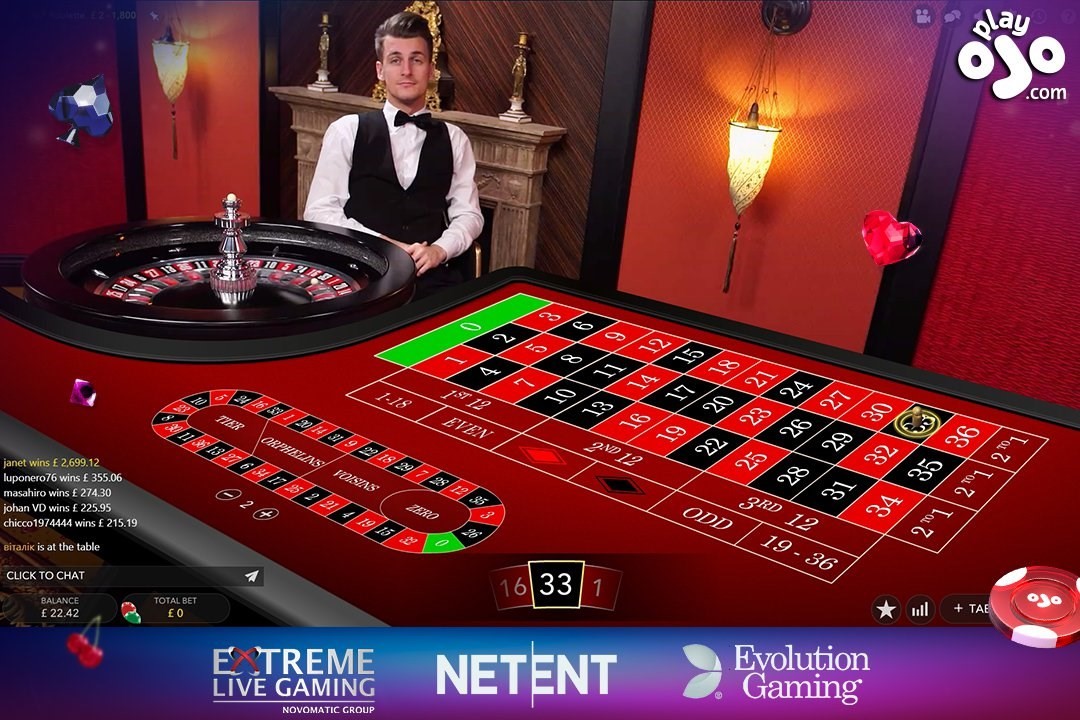 Advantages of the OJO Live Casino experience
Joining the PlayOJO Live Casino fun offers many exciting advantages that will have you coming back again and again.
OJO brings you the best Live Casino action online and on mobile
Once you're OJO registered and all set for real-money play, you simply select the Live Casino to play, whether it's on your computer, phone or tablet.
From there, you'll gain access to one of OJO's live dealer gaming studios that's powered by one of our amazing Live Casino game providers: XPG, Evolution Gaming, NetEnt Live or Extreme Live Gaming (more on these guys later).
Live Casino games are broadcasted in HD using the highest quality webcasting technology. This tech puts you face-to-face (you can see the dealer, the dealer can't see you) with a professional human dealer. You can interact with this top-notch dealer in real time through Live Chat, by placing bets and (with any luck) when it comes to collecting your winnings!
Get incredible OJO Live Casino bonuses

The perks and the fun go hand-in-hand at OJO's. Kickers, OJOplus, the OJOWheel and ClubOJO can all help you get the most of your Live Casino action, with offers, rewards and perks to show the OJO love.
Want even more special Live Casino promotions? Find out how you can become one of OJO's A-Listers!
Best Live Casino UK dealers from more than one studio
OJO knows that having multiple game providers is better than having just one and we are proud to host the best Live Casino software providers there are. This is the only way to guarantee the best time with your fave games, complete with HD graphics, seamless streaming, dynamic gaming experience and real-time interaction with the professional croupiers. It can't get better than that.
NetEnt Live
Live Casino games broadcasted from NetEnt Live studios offer an easy-to-use interface and seamless graphics and sounds. Providing exceptional gaming content with superior detail and quality are what NetEnt are all about. NetEnt's mission is to be the favourite in live mobile casino, so why not try their awesome variety of Live Blackjack, Live Roulette and Live Baccarat on your mobile device and see for yourself how they measure up!
Evolution Gaming

Evolution Gaming is a true leader in the Live Casino. Award winning, they offer incredible games that are played globally. In addition to offering awesome card and table game variants such as Live Dragon Tiger, Live Texas Hold'em Bonus Poker, Live Lightning Roulette and Live Infinite Blackjack, Evolution is also the mastermind behind the unique live money wheel game, Dream Catcher.
XPG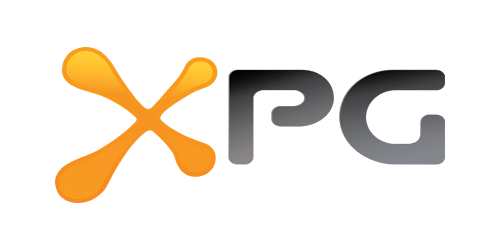 Novomatic's Extreme Live Gaming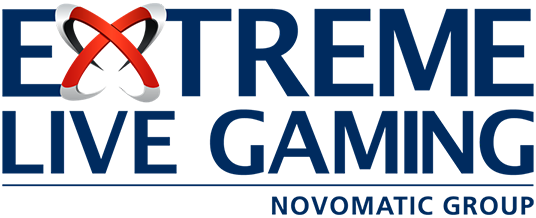 If you love Live Roulette, nothing beats the thrills waiting for you by Extreme Live Gaming! Without question, Extreme offers the widest and most unique Roulette portfolio. Among their exclusive Live Roulette games are its Reel Roulette series. These games combine the fun of Roulette with the thrill of slots and are themed after some of Novomatic's top online slots games, such as Book of Ra, Dolphin's Pearl, and Sizzling Hot Deluxe.
Plus, Extreme is well known for their Golden Ball Roulette, a famous tournament in which the Golden Ball player is awarded cash or luxury prizes. The developer likes to make players feel well at home in their dedicated environment. This means that for all you UK Live Casino players out there, you can interact with Extreme dealers live from London. Well that's jolly nice!

Variety is the spice of Live Casino games
With a variety of game providers as well as a large variety of Live Casino games themselves, there's no shortage of choice over at OJO's, the selection including Live Dealer Roulette, Blackjack, Baccarat and the ever-fun Dream Catcher money wheel game. OJO's even got Live Poker action going on.
Wait, you didn't think that there's only one version available for each game, did you? You know we wouldn't disappoint you with such slim pickings and that's why we've got a fab choice of each Live Game favourite, so you can browse and play to your little heart's desire.

When you're ready for a good ole'-fashioned game of Twenty-One, grab a seat at any one of OJO's Live Blackjack tables. Live Blackjack is played between you and the dealer, just like in a real land-based Casino. Take your pick from a diverse range of Live Blackjack options, including VIP Blackjack, Common Draw Blackjack, Hi-Lo Blackjack, Blackjack Silver, and Party Blackjack. Discover more PlayOJO Live Blackjack thrills.

If you're looking for a high-roller classic card game associated with the super-rich, then Live Baccarat is the game for you, amigo! Definitely one of the oldest live dealer games around, you're in for a classic treat when you stake a seat at an OJO Live Baccarat table. Whether you try your luck at Baccarat A, Baccarat B, or Baccarat Squeeze, you'll be in good company. Learn more about PlayOJO Live Baccarat games.

Live Roulette is one of the most popular live online casino games around and also offers some of the most unique variants. OJO Live Roulette games include Immersive Roulette, Roulette VIP, Auto Roulette and for you UK OJOers, London Roulette. Just like in a land-based casino, you'll place your bets and then the dealer begins the game by spinning the Roulette wheel. Have OJO's Live Roulette tables spurred your interest? Find out more about the PlayOJO Live Roulette experience.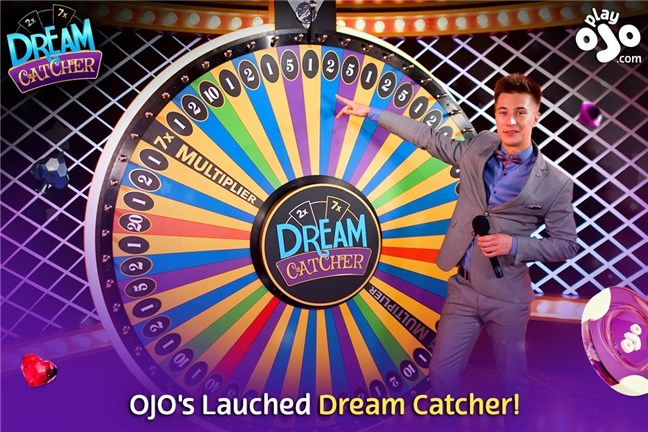 If you love a big wheel game, you'll need to check out the PlayOJO Live Dream Catcher! Courtesy of Evolution, the Dream Catcher unique live Money Wheel game is a hit among both casino enthusiasts and novices alike. Simply bet on the number you think the wheel will stop on and if you're correct when the wheel stops, you're a winner! The live dealer who spins the Dream Catcher wheel will chat with you throughout the entire game, keeping it fun and real. Find out more about the PlayOJO Live Dream Catcher.
PlayOJO Live Casino - the best Live Casino site around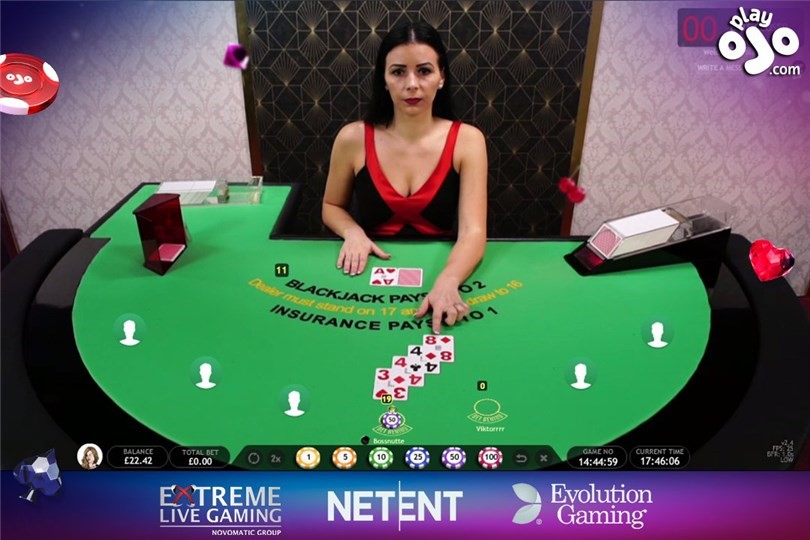 Providing a top online Live Casino UK experience is what OJO is all about – we like to think we're the best in that department and that's coz we bring you the best entertainment from the world's best live dealer casino software developers out here. And you can't get better than that.
Whether it's Baccarat Squeeze, VIP Blackjack, Auto Roulette, or Casino Hold'em that keep you on the edge of your virtual seat or whether you decide to jazz things up with Extreme's special Live Roulette games or indeed take a spin on Evolution's Dream Catcher, OJO's Live Casino has something to fit all.
Start enjoying the best, fairest and most rewarding Live Casino in the UK at PlayOJO.com.
Live Casino Glossary
Action – A real-money wager.
Ante – A minimum bet made before a hand.
Banker – Position in Baccarat that refers to the House's hand. Players can bet on the Banker to win the hand.
Bankroll – A fixed amount of money used specifically for betting.
Card Counting – System used in Blackjack to gauge which cards from the deck are likely to be dealt next.
House – The online casino (PlayOJO).
House Edge – The statistical advantage (%) the casino has over the player.
Live Dealer/Live Croupier – A real person in a land-based gambling establishment who runs the game.
Progressive jackpot – A jackpot that increases over time and is often shared between a group of games.

PlayOJO Live Casino FAQ
Do Live Casino games actually occur in real-time?
Of course! Live dealer casino games are streamed live from studios around the world. In front of your very eyes is a real live dealer, shuffling real cards, spinning real Roulette wheels and having real conversations. You can even chat about the weather if you fancy.
Do I need to download software to play?
No. All our live games are can be played directly from your browser.
Is it safe to play in a Live Casino?
Absolutely! OJO would never offer a game that's unsafe for you or your device. All Live Casino games are streamed from legal and legitimate gambling studios from developers who employ state-of-the-art security. Which is the fair experience you'd always expect from OJO.
Can I view a table without playing?
Yes. Although there is no Live Casino online free-play mode, you can watch the action without participating.
Can the dealer see me?
No. You can see the live dealer and the game table but the online casino live dealer does not see you. He/she sees a screen that has been set up in front of him/her that provides information about the game and who is playing. That being said, you can interact with the dealer in real-time via live chat messages and they respond by speaking to you.
What if the dealer makes a mistake?
No worries there. You'll have a certain amount of time to reconnect and the live dealer casino online game will continue as was. If you're unable to reconnect in time, any winnings will be handed out as if the game had already finished before the connection was lost. If your connection is lost before the game's outcome is determined, different rules may apply depending on the game.
Can I lose my seat in a Live Casino game?
Yes. If you are idle for too long you can potentially lose your seat in a game. If this happens, just take a seat at a fresh table and start a new game in OJO's Live Casino.
Can I play OJO Live Casino games from my mobile?
Yes! You can enjoy Live Casino on mobile on your iOS or Android smartphone or tablet, either via your mobile browser or through OJO's Live Casino app. Take it with you wherever you go!