OJO Live

When it comes to prestigious card games, nothing compares to OJO's Baccarat. This makes Live Baccarat a must-play for any OJOer who considers themselves an aficionado of this elegant, high roller, classic casino card game or who simply wants the best experience playing it in the UK.
One of the reasons this game has stood the test of time and is one of the most beloved classics is its simplicity. Easy to play, fast-moving and always a thrill, Live Baccarat at PlayOJO brings you all the excitement of the world's hottest land-based casinos, but in the comfort of your home, anytime and anywhere if you've got your trusty mobile phone at hand.
Our Live Baccarat site lets you interact with professional human dealers in a real-world setting as the gameplay unfolds in real time, right in front of you. OJO's premium and secure live stream is optimized for whatever device you're using and multiple camera angles ensure you never miss out on the action!
How to Play Live Baccarat with OJO
In order to play with OJO, you'll need to be a real-money OJOer and logged into your account to access our Live Baccarat room. If you've already registered with OJO, you know how easy it is to set up an account. If not, here are the simple steps to take to enjoy a piece of OJO's Live Baccarat action:
Register with PlayOJO by following the fast 3-step registration process.
Deposit real money into your account using one of OJO's many trusted payment methods, including credit cards, debit cards, eWallets, bank transfers and prepaid cards!
Choose the version of Live Baccarat you want to play. OJO's got traditional variants of the game well as fun versions like Squeeze and Dragon Tiger!
Easily find the available games by selecting "Live Casino" or "Card Play" or by manually typing "Baccarat" or the variant you want to play in the search box.

Select the game you want to play and it will load within seconds. The stream will activate and you'll join the Baccarat table in real time. You can start chatting with the live dealer and place your bets once betting is open.
Sounds easy, right? That's because playing online Live Baccarat with OJO is a breeze, no matter where you are, 24/7, with no travelling to a land-based casino required!
The OJO advantage – best Live Baccarat benefits
Why play with us? Your pal OJO's made sure that you enjoy the best benefits each time you take a virtual seat at your fave Live Baccarat table. Here's what you can expect:
Professional and friendly dealers
Live chat to interact with the dealers
A high definition video quality stream
Perfectly synchronized sound
Easy to use interface with multiple options
Statistics over previous round results
Support to play up to four tables in the same window
Mobile play in portrait or landscape view
Game rules
Game history
Best RTP with OJO's no-wagering policy and money back on every bet with OJOplus

Get your Live Baccarat bonus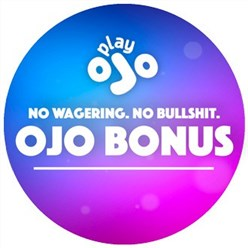 There's more than one way to get perks that you can enjoy with your Live Baccarat play. If you want benefits that will make your PlayOJO Live Baccarat experience all the more thrilling, OJO recommends checking your daily Kickers and showing off your OJOer loyalty with Club OJO!
When it comes to Kickers, OJO hand-picks offers and exclusive promotions just for you every single day. Simply log in, check out your Kickers and choose one of the offers that's waiting for you
Club OJO rewards play. The more you play and climb the loyalty levels, the more awesome perks that will be available to you. If you're super-dedicated, OJO might send you an exclusive invite to become one of his A-Listers for even more rewarding opportunities!
Of course, let's not forget that when you play with OJO, you get money back on every bet with OJOplus. Whether you win or lose on your real money bets, you'll earn OJOplus money that you can do what you like with! That's free cash with no wagering and no hidden terms, ever.
Live Baccarat on mobile – OJO's on-the-go thrills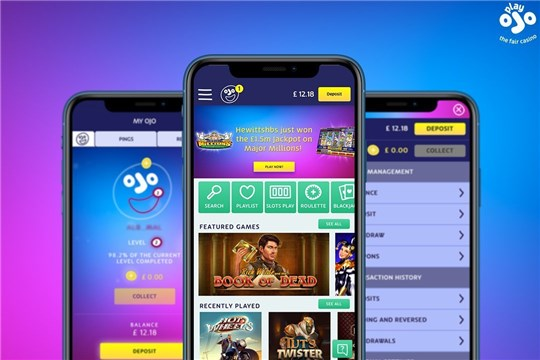 Are you a high roller with a mobile phone? You can bet on the Banker, Player or Tie on your mobile too! OJO's online casino Live Baccarat real money action is accessible via iPhone, iPad, and Android smartphones and tablets.
Take part in the real time live action in landscape or portrait mode to enjoy the true casino look and feel from your handheld device, whether you're at home, at the office or on the go.
You never have to worry about configuring your settings either, because our software automatically optimizes the stream to fit your screen for the best viewing/playing experience. How OJOtastic is that?
Get the PlayOJO mobile casino app and start playing now!


Evolution Gaming Live Baccarat – the best in the business

OJO brings you the best Live Baccarat entertainment from Evolution Gaming, the true master of Live Casino gaming!
With years of experience, this award-winning Live Casino game provider goes the extra mile to simulate real brick and mortar casino play. Each table features multi-camera format streams and live HD-quality video, providing you with different angles of the game as it progresses, including cutaways, wide-angled shots and the chance to see the cards close up.
What about NetEnt Live Baccarat? Sorry amigo, it doesn't exist. While NetEnt offers Live Blackjack and Live Roulette, which you can find among OJO's Live Casino games, NetEnt's Baccarat games (which OJO also offers!) are strictly virtual with no live dealers.

Live Baccarat Games – multiple variants for different tastes
Maybe you're a player who wants to enjoy a traditional game of Baccarat or maybe you're looking for a "squeeze" that's a little different. No problemo! OJO's got you covered with a variety of variants to both tempt and satisfy your player pallet.
Here's a taste of what you'll find:
Live Baccarat – If you want a traditional Live Baccarat experience, standard games are for you. These tables follow standard baccarat rules and play out at the natural pace and order of a traditional land-based casino game. Each game round lasts about 48 seconds.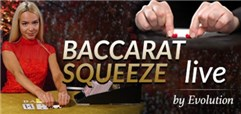 Live Baccarat Squeeze – In this variant, while the traditional game rules apply for the most part, what is different is the manner in which the dealer reveals the cards. Cards are revealed depending on wagers that have been placed in the round.
The dealer quickly reveals the hand associated with the lesser total wager and will squeeze cards dealt to the hand associated with the greatest total wagered amount. There is also a version of Live Baccarat Control Squeeze, which lets the player take control of the squeeze.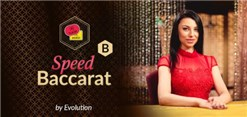 Live Speed Baccarat – This is the variant you'll want to play if you're seeking a super-fast alternative to a standard game. It also includes more betting opportunities. Cards are dealt face-up in Speed Baccarat, with each game round completing in a suspenseful 27 seconds!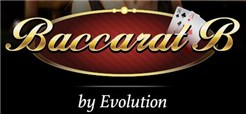 Live Dragon Tiger - This variant of Live Baccarat is the simplest and fastest version. The goal is to predict which of the hands – the Dragon or the Tiger – will win or if it will be a tie.
OJO's basic Live Baccarat rules
Most Live Baccarat games at PlayOJO follow the standard rules of Baccarat. If you're ever unsure as to what those rules are for the live version that you're playing, simply click the "?" icon in the game's upper righthand corner to view the game's rules, bets, payouts, etc.
That being said, here are a few basic rules to help you along your way, coz we're nice like that!
The goal is to predict whose hand will win – the Player's hand, the Banker's hand or if the hands will tie - The hand with the value closest to 9 points wins.
Once bets have been placed, the live dealer deals out only two hands – one to the "Banker" and one to the "Player".
After each hand is dealt two cards, the points are calculated to determine a win or a tie.
If the points of either hand range from 0 to 5, either hand can draw a third card.
The game is played with eight standard 52-card decks.
Aces have the lowest value and are worth 1 point each.
Cards from 2 to 9 are worth their numerical face value.
10's and face cards are each worth 0 points.
Only the value of each card is relevant. The card's suit is irrelevant.
Want Live Baccarat strategies, tips, and more rules? Get more of what you want with the PlayOJO Baccarat Guide.

Basic Live Baccarat terms
Don't want to feel like a total newbie when you first take a virtual seat at a Live Baccarat table? Try some of these common Baccarat terms on for size then:
Baccarat – is a hand with a value of zero – the worst possible hand in the game.
Action – can refer to the amount of money a player intends to bet or any point of the gameplay.
Face Cards – Jack, Queen and King.
Card Suits – Hearts, Spades, Diamonds and Clubs.
Monkey – Baccarat slang for a zero-point card (e.g. 10, Jack, Queen and King).
Shoe – the device that is used to store the card decks for dealing.
Tie Bet – betting that the Banker and Player hands will tie.
Side Bet – an additional bet made beyond the main bet. An example of a popular side bet is a Paris side bet.
High roller – a player with deep pockets who places big money bets on the game, also known as a whale.
Live Baccarat RTP
Wondering what's in it for you? The optimal return to player (RTP) percentage for Baccarat is 98.94%, based on optimal strategy for Banker bet.
With regards to side bets, the RTP is 89.64% for Banker Pair and 89.64% for Player Pair.
Remember, when you engage in PlayOJO Live Baccarat you already have an RTP advantage thanks to OJOplus! Whether you win or lose at the table, you get money back on every bet you make.
The best Live Baccarat experience every time
Experience the best excitement online with PlayOJO Live Baccarat! OJO's got all the top variants for UK players, regardless if you want to play with the high rollers or you want to enjoy more modest gaming fun in our responsible and fair environment.
High-quality, real-time, fully interactive and world-class gameplay is only a click or tap away. Your personal dealer is ready and waiting for you to join in on all the action.
Play Live Baccarat with OJO now!