OJO Live

If you like virtual Roulette, it's time to try OJO's Live Roulette games on for size! There's nothing like the authentic Live Roulette UK experience that awaits you when you play one of our incredible games
With OJO, you instantly get access to the classic and upscale setting of this Queen of all casino games, right from the convenience of your computer or mobile device, without ever having to step foot in a UK brick and mortar casino.
Our live dealer Roulette options are second to none and will provide you with an up-close-and-personal, real-world experience in real time. With OJO you're spoilt for choice! Professional croupiers are ready and waiting to interact with you, no matter the variant you choose.
Best of all, our game diversity is backed by the best Live Roulette software providers and OJO's fair play promise, including money back on every bet and no-wagering.
How to play Live Roulette at PlayOJO
It's so OJO-easy!
• Login to your existing OJO account or register a real-money account.
• Deposit funds into your account. You can take your pick of trusted payment methods ranging from eWallets like PayPal, credit cards like VISA, direct bank transfers like Fast Bank Transfer and more!
• Select the game you want to play using one of OJO's simple search methods. Head to the Games section, select "Roulette Play" or "Live Casino" and you'll be provided with all of OJO's smashing Live Roulette games. You can also manually search for a specific game in the handy search box.

•Once you've selected the game you want to play, it will instantly load in your browser, and in a few short moments, you'll have the option of joining a game that's taking place right then and there, in real time.
Once you're registered, logged in, and you've got money in your account, Playing Live Roulette with OJO is as easy as a few mouse clicks or a couple of phone taps.

The benefits of playing with OJO
OJO brings you Live Roulette from the best Live Casino software providers the world has to offer, including NetEnt Live and Evolution Gaming. This means that at any time of the day or night, you can gain access to a premium experience that includes:
Interacting with professional live dealers – real people and real-time chat
HD video stream to your computer or mobile device
The option to save favourite bets
Easy-to-use interface
Game history
The option of more than one camera view, including classic and 3D
Perfectly synchronized sound
Statistics over previous round results
List of hot and cold numbers
Playing up to four tables in the same window with Evolution Live Roulette
London Roulette – a live game designed especially for UK players
Viewing games in portrait or landscape mode on mobile
OJO's commitment to fair play, responsible gaming and no wagering on winnings, ever!

Live Roulette Bonus & Promotions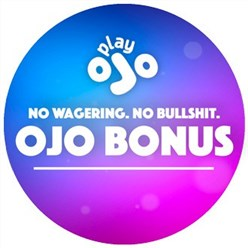 Hoping for a Live Roulette bonus? Your pal OJO's big on rewards and every day comes with Kickers! These special perks include daily offers and exclusive promos that are hand-picked for you. You can see what's up for grabs each day by logging in and heading to your Kickers section.
If you're a real rewards seeker, Club OJO offers even more perks, rewarding loyalty the more you play. There are multiple loyalty levels and the higher you climb, the more benefits come your way! In fact, if you prove to be one of OJO's dedicated comrades, you may receive an exclusive invite to become an OJO A-Lister!
In addition to wager-free wins, you get money back every time you play with OJOplus, win or lose. Do you know what that means, amigo? It means when you play Live Roulette online with OJO, you're earning OJOplus money that you can turn into funds for your real money balance. No strings. No hidden terms. Just cash right back at ya!
Live Roulette on mobile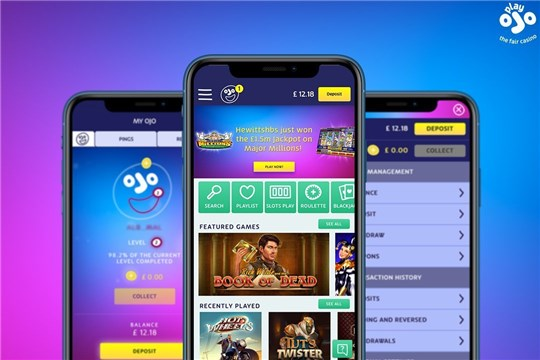 The best Live Roulette games are yours to enjoy on mobile too! Got an iPhone? iPad? Android smartphone or tablet? PlayOJO Live Roulette is compatible with most iOS and Android-powered devices.
Bet on red or black,even or odd and watch the wheel spin in HD in your preferred portrait or landscape mode. Easily access games via your mobile browser or get the convenient and free PlayOJO mobile casino app to enjoy cutting-edge Live Roulette play anytime,anywhere.
Nothing trumps the experience of having genuine real-world Live Casino games that fit in your pocket!


OJO's software providers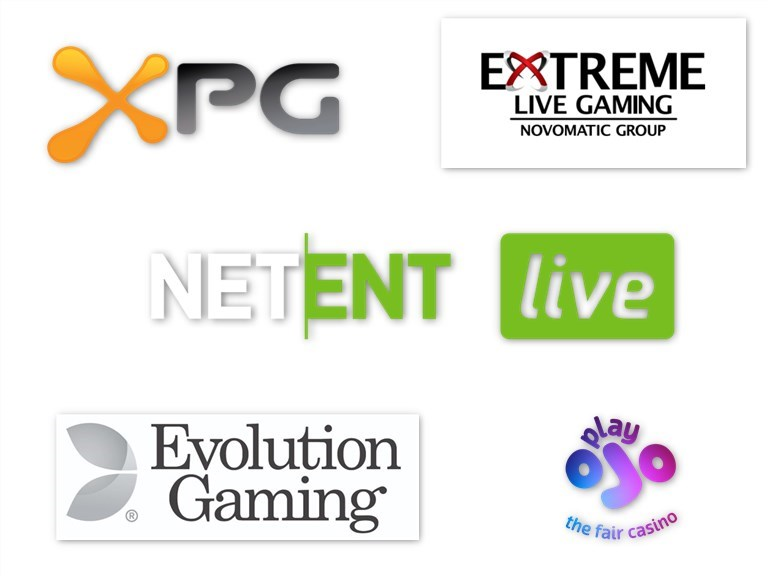 NetEnt Live and Evolution Gaming are the stars of OJO's Live Roulette casino action! Each provider brings a lot to the table, allowing you to not only enjoy a taste of multiple versions of the game with professional live croupiers, but also the freedom to switch between different viewing modes during gameplay.
For instance, NetEnt Live Roulette is available in multiple languages, lets you place bets during the spin, just like in a land-based casino, and caters to players of varying bankroll sizes. Meanwhile, Evolution is a true leader in their field, having picked up multiple awards for its innovation in Live Casino games, including unique variants like Live Immersive Roulette.
No matter which games you play, you can expect perfectly synchronized audio and video, outstanding streaming and an easy-to-use interface.
Live Roulette variants – OJO's got multiple rooms of fun
As you may know, there's more than one version of this classic casino game, with the most popular choices being European, American and French Roulette. OJO's got all these and more! Choose from over 10 variants and enter OJO's Live gaming rooms for a seamless viewing and playing experience!
Here's a sneak peek at some of the fun that we've got ready and waiting for you: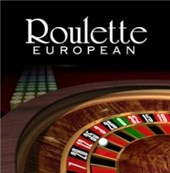 Live European Roulette – The most common variation, this game offers the ultimate and most traditional Live Roulette experience. The wheel is numbered 1 to 36 and also has a single zero. You can enjoy several variations of this game, including those offered in bespoke native speaking dealer games like London, Deutsches and Svensk Roulette.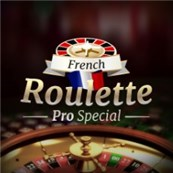 Live French Roulette Gold – Another popular and traditional variant, French Roulette is similar to the European variety with the exception that it has the La Partage rule. It also uses a slightly different table layout, listing some of the bet types in French.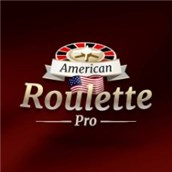 Live American Roulette – A double zero variant, this game shakes things up a bit by adding an extra double zero (00) on the wheel and bet layout. This particular game brings players more variety with not only the addition of the extra double zero but with an additional "Five Bet" as well. It also offers lower betting limits compared to other variants.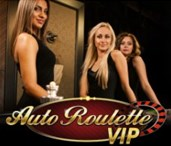 Live VIP Roulette – This one's for the true whales of the casino. If you're not new to the game and you're on the hunt for high roller fun, this variant is for you! There's more than one high-stakes game you can play, including VIP Roulette Pro and Auto Roulette VIP.
Live Immersive Roulette – A unique variation from Evolution, this game gives you an up-close view of the action. It is equipped with Hollywood-style multiple camera angles, including one that lets you follow every movement of the ball! Watch it travel in 200 frames-per-second HD video. Camera views will switch automatically as the game plays out, keeping track of all the suspense as you wait to see which pocket the ball will land in.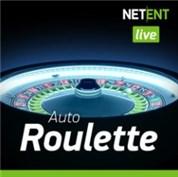 Live Auto Roulette – There's no live dealer in this virtual game. Instead, the live game is run by an auto-dealer, 24/7. This fully-automated, precision Roulette wheel can operate 60 to 80 games every hour and is the perfect variant for players when they want to play a faster game than is possible with a human croupier at the helm.

Live London Roulette
Want the most authentic UK Live Roulette experience? London Live Roulette from Evolution Gaming is where it's at! This awesome version of the game, which follows Evolution's Live European Roulette rules, has purposely been designed to replicate the environment of a land-based London casino, complete with a friendly, professional British live dealer.
Multiple cameras capture the full atmosphere and all the gaming action, immersing you in the live thrills every step of the way. This stylish game that has been designed to attract high rollers, will make you feel as though you've stepped into one of London's posh brick and mortar casinos.
Live Roulette RTP
What type of RTP (Return to Player) can you expect? The optimal theoretical percentage is 97.30% and 98.65% for French Roulette Gold.
Of course, playing Live Roulette in the UK with OJO comes with the extra perk of OJOplus. Getting money back on every bet, win or lose, means the best RTP every time you play!

Basic Live Roulette rules
OJO says the first thing you need to know about playing Live Online Roulette is that the rules may vary from one variant to the next. Saying that, the table layout, odds and bet types are relatively similar. Here are a few of the basic rules to help you on your way if you're new to the game.
•The goal of the game is to predict the number on which the ball will land on the wheel.
•You can place one or more bets in a game related to a specific number. The wheel includes alternating red and black pockets numbered 1-36, plus a green slot represented by a single zero (0) or a single 0 and two zeros (00) in American Roulette.
•Once the time to bet has expired, the croupier releases the spinning ball within the wheel. The ball will eventually land on a number within one of the numbered wheel pockets.
•You win if you have placed a bet that covers the winning number.
•You can place a variety of bets and each bet is connected to its own pay-out rate.
•Bets placed on the numbered space or on the lines between are called Inside Bets. These can include single bets, split bets, corner bets, top bets, street bets, and 6-line bets.
•Bets made on the special boxes below and to the left of the board are called Outside Bets. These can include a wide range of groups of numbers and columns.
•Inside bets tend to result in large pay-outs, but they have smaller odds of winning. For instance, an inside split bet (2 numbers) pays 17 to 1, whilst an outside even or odd number bet pays 1 to 1.
•If you're uncertain about the rules of the variant you wish to play, OJO recommends reading the rules of the game, which you can consults at any time in the game's "help" section.
For more information on how to play Roulette in the UK or in general, get the inside scoop in OJO's Roulette Guide. In our guide you'll get the lowdown on rules, tips, strategies and more.

Basic Live Roulette terms
Haven't quite nailed your Roulette-chat yet? Here are a few definitions of some of the more notable terms:
La Partage rule – in French Roulette, if a player makes an even-money bet and the ball lands on zero, the player loses only half of his/her bet.
Five Bet/Five-Number Bet – in American Roulette, a wager on only this group of five numbers - 0, 00, 1, 2, and 3 – which will pay 6:1 if you win.
Inside Bet– bets made on the numbered portion of the betting layout.
Outside Bet – bets made on the outside of the betting layout.
Combination bet – a bet with one or more chips on two or more numbers.
Double zero wheel – a Roulette wheel with both a 0 and 00 pocket.
House Edge – the advantage the casino has over the player.
Want more? Feed your hunger for knowledge with the PlayOJO Roulette Guide!
Conclusion
With multiple camera angles, replay features, slow motion and multiple viewing experiences, you won't want to miss the thrills of OJO's Live Roulette tables. Our multiple variations give you the chance to experience land-based-style Roulette as you never have before on desktop and on mobile.
Whether you're seeking a tried-and-true traditional game of European Roulette, a more innovative style like Immersive Roulette or a truly British experience with London Roulette, OJO's got something for everyone.
Find your fave Live Roulette game and place your bets now!