OJO Live
PlayOJO Live Blackjack
Looking for the most authentic Blackjack online experience in the UK? You've found it, amigo! Take a virtual seat at a premium OJO Live Blackjack table to enjoy a sweet taste of land-based-inspired thrills with the online and mobile convenience and no-wagering fairness that you've come to expect from your pal OJO.

There's no longer any need to head to a local (or not-so-local) land-based casino to get the "human" Blackjack experience when you're ready for a game of Twenty-One, or any other OJO casino Live game for that matter.
Here, you'll find real Blackjack tables, real dealers, and a real-time interactive gaming experience that you can access riding the tube on your way to work or without ever having to leave the comfort of your humble abode. That's the magic of today's high-definition streaming technology, and OJO's made it available to you anytime, anywhere!
Live Blackjack OJO-style
The beauty of PlayOJO Live Blackjack games is that the entire action of the hand - from the decision making to the bets to the outcome - moves at the same pace as it does in a real-world casino. This is what truly sets apart a live gaming experience from a traditional casino game online. When it comes to Live Blackjack in the UK, nothing beats the real dealers, real-time play and real winnings!
How to play Live Blackjack in OJO's Casino
Just like playing any of OJO's amazing games, gaining access to Live Casino Blackjack tables is a synch! Here's how easy it is:
Login to your account or complete the quick and easy sign up process with OJO and register a real-money account by making a deposit choosing one of OJO's fabulous and trusted payment methods.
Head on over to the Games section, select "Blackjack" or "Live Casino" and take your pick of the many Live Dealer Blackjack options available. OJO even makes it easy for you to find the precise variant of Live Blackjack you want to play through his convenient "Advanced Search" option!

Choose your game and in a few short moments it will load in your browser, activating the live broadcast and streaming it to your device.
You'll then have the option to watch the game in progress, or join the game by placing a bet and taking a seat with the other players engaged in the game. If all the seats are full, you'll be just need to wait until the next game.
Once you have access to the Live game, whether you're playing or not, you can interact with the dealer via Live Chat and they'll give you the information you require.
You see, OJO simples!

OJO's software providers
OJO knows that the best Live Blackjack casino game experience means bringing you a diverse selection of the very best games the industry has to offer. That's why we bring you Live games from the top-rated brands in the field.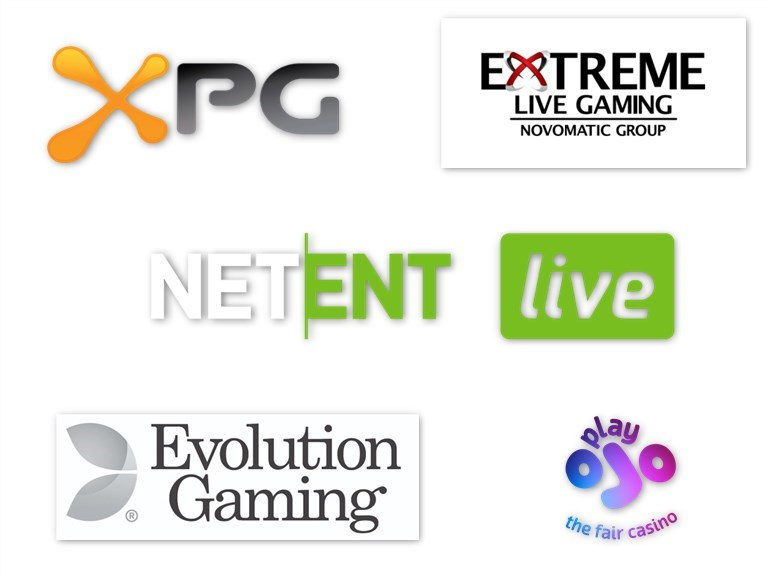 You'll find that each provider's Live Casino lobby is laid out differently, and whilst they each offer traditional games of Blackjack, they also offer certain unique variants, for instance, Evolution's Blackjack Party and NetEnt's Common Draw Blackjack.
You'll also discover that each provider boasts different features that are unique to their specific Live Casino experience. For instance, Evolution allows you to play up to four different Live Casino tables at once, all in the same window. You also have the opportunity to make a pre-decision so you don't have to wait on others to bet, and you can make bets on other players' hands, even if you're not seated at the table. Meanwhile, NetEnt gives you access to statistics of the dealer's ten previous hands as well as an overall statistic over all players' previous hands.
Although certain elements are different from one Live Casino provider to the next, rest assured that each one delivers a secure experience of the highest calibre. All of OJO's Live Blackjack games are locked and loaded with professional dealers, HD video streams, outstanding sound quality and support for mobile devices.
OJO's 5-Star Live Blackjack experience
Since OJO features the biggest and best names in the Live Dealer games sector, you can expect him to deliver a 5-star Live Blackjack experience. This experience includes:
Professional dealers
Live interactive chat with dealers
Easy to use interface
High definition video stream
High-quality and perfectly synchronized sound
Access to game history
Seamless anytime, anywhere instant play on computer and mobile
OJO's no wagering on winnings and his commitment to responsible and fair gaming policies
OJO Live Blackjack bonus
You can also enjoy rewards when you play Live Blackjack with OJO! What types of rewards, you ask? OJO's got daily Kickers for you to peruse, including hand-picked offers. You can also join Club OJO to score some extra perks or even get an A-listers invitation!
Plus, don't forget that one of the biggest perks of being an OJOer is getting money back on every bet. That's free money every time you play that's paid straight into your OJOplus balance, wagering-free!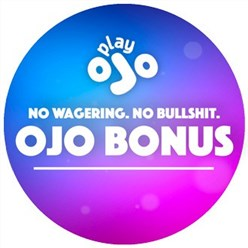 PlayOJO Live Blackjack on mobile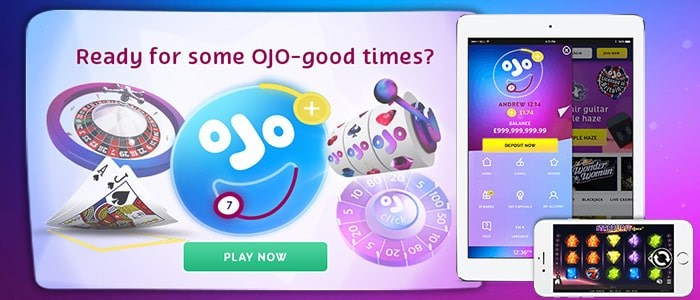 Are you a mobile player at heart? The PlayOJO Live Blackjack experience was made for you, too! All the Live Dealer goodness that can be enjoyed on PC and Mac computers can also be accessed through iOS and Android-powered devices with support for both portrait and landscape view.
This means you can split, double down, place side bets and engage in all the thrills of a Live game of Twenty-One, streaming via your iPhone, iPad and most major Android smartphones and tablets. With PlayOJO on mobile its easy peasy to take your Live Casino gaming thrills with you whenever you may roam!
Different types of OJO Live Blackjack table games

OJO has over 40 Live Dealer Blackjack tables and you're welcome to take a virtual seat at any one of them or simply watch a game in progress if you want to feed your curiosity before you get your feet wet.
Lots of tables means you're more likely to find a free seat instead of always having to wait for the next game! That being said, do keep in mind that while there are many tables, not every table is a different variant of Blackjack. Whilst OJO does offer a wide range of variants, don't confuse Blackjack tables with different types of Blackjack games, alright buddy?
OJO's Live Blackjack variants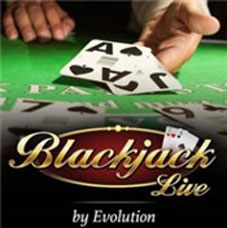 Live Classic Blackjack - Many of the tables are standard or 7-seat tables with the only differences among them being that they feature a manual or auto-shuffle shoe (Shufflemaster), they have different atmospheres/backgrounds, or they have different stake values. That being said, tables that fall under this category provide the most traditional method for playing Blackjack, follow the standard rules, and are virtually identical to a land-based casino experience.
At these classic tables there are 7 seats, and each seat is dealt down its own hand. All players play against the dealer with the goal of obtaining a better hand before busting out. Examples of these classic Live tables include: Blackjack, Manual Shoe Blackjack, Blackjack White, Blackjack Pro.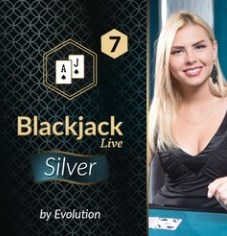 Live Blackjack Silver – A special variant from Evolution Gaming, this classic Blackjack variant is suitable for low, mid and high rollers, with chip sizes ranging from £50 to £5,000. However, what makes it unique is that it features a series of side bets that make the game even more exciting, such as the Perfect Pairs side bet and 21+3.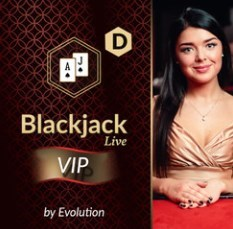 Live VIP Blackjack – All VIP Live Blackjack games follow traditional game rules and are designed for high rollers. In other words, if you've got deep pockets, and you want your chance at winning big payouts, VIP table stakes are for you. Examples of OJO VIP Live Blackjack table games include: VIP Blackjack, Platinum VIP Blackjack, Blackjack Fortune VIP, Blackjack Grand VIP, etc.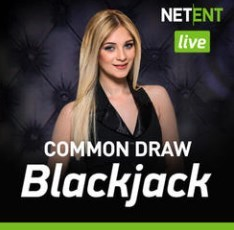 Live Common Draw Blackjack - Exclusive to NetEnt Live, Common Draw Blackjack allows an unlimited number of players to play the same hand at the same time. All players have the opportunity to make their own choices. That being said, cards will continue to be dealt as long as a player requests one, even if you have chosen to stand or vice versa.
However, if you choose to stand, the cards that are dealt by request of other players will not affect your hand. You are also provided with an overview that shows the percentual distribution of the choices made on each hand.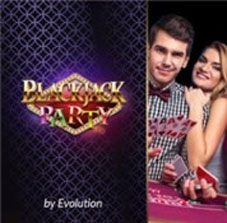 Live Blackjack Party – New to the table? Want to enjoy a low-stakes, easy-going game with a lot of fun and chatter? Evolution's Blackjack Party is the Live game for you! Essentially, this is a 7-seat classic game of Blackjack that features two TV-trained dealers and a co-presenter, complete with music and bubbly chat. As is the case with all Evolution games, the Bet Behind feature is available.

Basic Live Blackjack rules
OJO gets that if you're looking for an authentic Live Blackjack experience, this likely isn't your first rodeo. Still, if you're curious about whether there are different rules between Live Dealer Blackjack and other variants of the game online, here's a basic rundown of the rules.
For the most part, the rules, betting limits and how the game is played are typically the same for all variants, which makes it super-easy to transfer your skills from one table to the next. More specifically:
Blackjack is hosted by a Live Dealer and allows up to 7 players (with the exception of certain Live variants – e.g. Live Common Draw Blackjack - which may allow more or an unlimited number of players).
No matter the number of players at a table, the game is played between your hand and the dealer's.
Ideally, the objective is to achieve Blackjack (when the sum of values of the first two cards dealt to you amounts to exactly 21) – the best hand in the game. However, if you do not achieve Blackjack on your first two dealt cards, the goal is to achieve a higher card count than the dealer without going over 21.
The game is played with 6 or 8 standard 52-card decks.
Cards from 2-10 are worth their face value.
Face cards (Kings, Queens, Jacks) each have a value of 10.
Aces have a value of 1 or 11, whichever value is better suited to the hand.
Once all players have placed their bets and/or the allotted betting time has expired, the dealer deals one card face up to each player at the table. Dealing begins with the first player to the dealer's immediate left and continues clockwise, ending with the dealer. The dealer then deals a second card face up to each player and a second to himself/herself face down.
If the dealer's up card is an Ace, you can purchase insurance.
If the dealer does not have Blackjack after checking his two initial cards, players then have the option to improve the value of their hands by choosing to Double Down or Hit. They can also Stand if they are satisfied with the value of their hand.
Players can Double Down on any 2 initial cards, Split initial cards of equal value, are allowed only one split per hand and a single card to each Split Ace.
The dealer reveals his face down second card and must Hit on a hand of 16 or less or Stand on a hand of a soft 17 or more.
You win if the value of your hand is closer to 21 than the dealer's or if the dealer busts. If the value of your hand is the same as the dealer's (a tie), the game round ends in a push and your bet is retuned.
Blackjack pays 3:2
Insurance pays 2:1
Some Live Blackjack games also include optional side bets, such as Perfect Pairs and 21+3.
Live Blackjack provides players with some of the best house odds. As for the Live Blackjack RTP, the optimal theoretical payout percentage for Blackjack is 99.28%.
Here's a sweet tip from OJO: If you ever want to know the rules of the specific game you are playing, simply click the question mark icon (?) located in the upper right-hand corner of the game screen. This will provide you with details including the game objective, game rules, etc.
If you're looking for more Blackjack rules, a few tips and tricks or a more detailed introduction to the game that's fit for a newbie, check out OJO's handy How to play Blackjack Guide to get the complete lowdown on 21.

Basic Live Blackjack terms
Have you found yourself scratching your head over the Live Blackjack terms OJO's used? Here's a quick glossary of some of the more common terms you may have seen here or that you might come across in the future (you're welcome!)
Blackjack – When a player obtains a value of 21 on the first two cards dealt to him/her.
Manual shoe – Also known as a dealing shoe or dealer's shoe, it is a device that holds multiple decks of cards from which the Blackjack dealer pulls one card at a time during gameplay.
Auto-shuffle/Sufflemaster – A machine that shuffles and holds multiple decks of playing cards.
Side bets – additional bets typically offered in Live Blackjack games that lets a player place additional bets in combination with their Blackjack bet. A player can still win a side bet even if they do not win their Blackjack bet.
Perfect Pairs side bet – The player can win increasing payouts if the first two cards they are dealt make up a Perfect Pair (same suit – e.g. two Aces of Spades), a Coloured Pair (different suits of the same colour - e.g. 6 of Diamonds + 6 of Hearts), or a Mixed Pair (different suits – e.g. 8 of spades + 8 of diamonds).
21+3 side bet – A player can bet that their first two cards and the dealer's up card will make a poker hand (e.g. Three of a Kind, Flush, Straight, Straight Flush, etc.).
Bet Behind – Exclusive to Evolution Gaming's Live casino games, a player can place bets behind 1 or more of the 7 players seated at the table, regardless of whether or not the player placing the bet is also seated at the table.
Insurance – Players can make a second bet when the dealer's up card is an Ace. If the dealer makers Blackjack, the bet will pay 2:1.
Stand – A player chooses to take no more cards and the dealer must play his/her hand.
Hit – A player requests another card. Players can continue to request cards until they bust or decide to stand.
Split – A player may split two cards of the same value in their hand, creating two separate hands.
Double Down – Once a player has two cards, he/she can choose to double or double down by placing an additional bet equal to his/her original bet. The player is then dealt only one more card.
Bust – When the player or the dealer's hand amounts to more than 21; an instant loss.
Push – When both the player and the dealer's hands are the same value between 17 and 21; neither hand wins.
RTP – Return to Player describes the percentage of all the wagered money expected to be paid back to a player over time.
The ultimate Live Blackjack experience
Think you're ready for the PlayOJO Live Blackjack experience? Of course you are! OJO offers the best Live casino in the UK that's powered by the best software providers! The quality of OJO's Live casino Blackjack games and our great range of variants that can be accessed instantly and seamlessly via desktop and mobile, guarantees brilliant fun, thrills and action each and every time you play.
Interact with pro live dealers via HD streaming and place your bets easily though the smooth user-friendly interface. OJO has everything you need to enjoy a safe, responsible and fair Live Casino gaming experience, complete with money back on every bet and no-wagering!
Ready to play Live Blackjack OJO-style? Try it now.