Slingo Slots
OJO's reveals the genius behind Slingo slots
Combining the best elements of slots and bingo,Slingo™ games are one of the great innovations of recent times. For all the reasons OJO's about to reveal, Slingo slots might just be the only new gaming format that's seen instant success with players of all flavours.
Invented back in the 90s, Slingo games and slots are now developed by UK software supplier Gaming Realms under the Slingo Originals brand, and their string of game releases is largely responsible for the online Slingo boom in recent years.
In this PlayOJO Slingo software review, we'll cover their small but perfectly crafted games portfolio and learn more about the brains behind the brilliant hybrid format that's taking the world by storm!
Who are Slingo?
The Slingo concept was invented by an American property developer in 1994 and has since made it onto Vegas gaming floors, TV game shows, computer and console versions and social apps. The IP was sold to US firm RealNetworks, then sold again in 2015 to Gaming Realms.
Until then, Slingo had been a social game with single and multiplayer versions, but it was the UK online game studio that developed the real-money Slingo online games that you'll find here at PlayOJO in various immensely fun incarnations!
Gaming Realms hasn't just stuck to the unique Slingo slots games format though. They've released a selection of more traditional online slots plus the odd unique non-slot game too.
But whatever they do, their best casino games all share common traits; incredible creativity, innovation and a signature 'social games app' vibe whose origins can be traced back through Slingo's 25 years as a social gaming pioneer.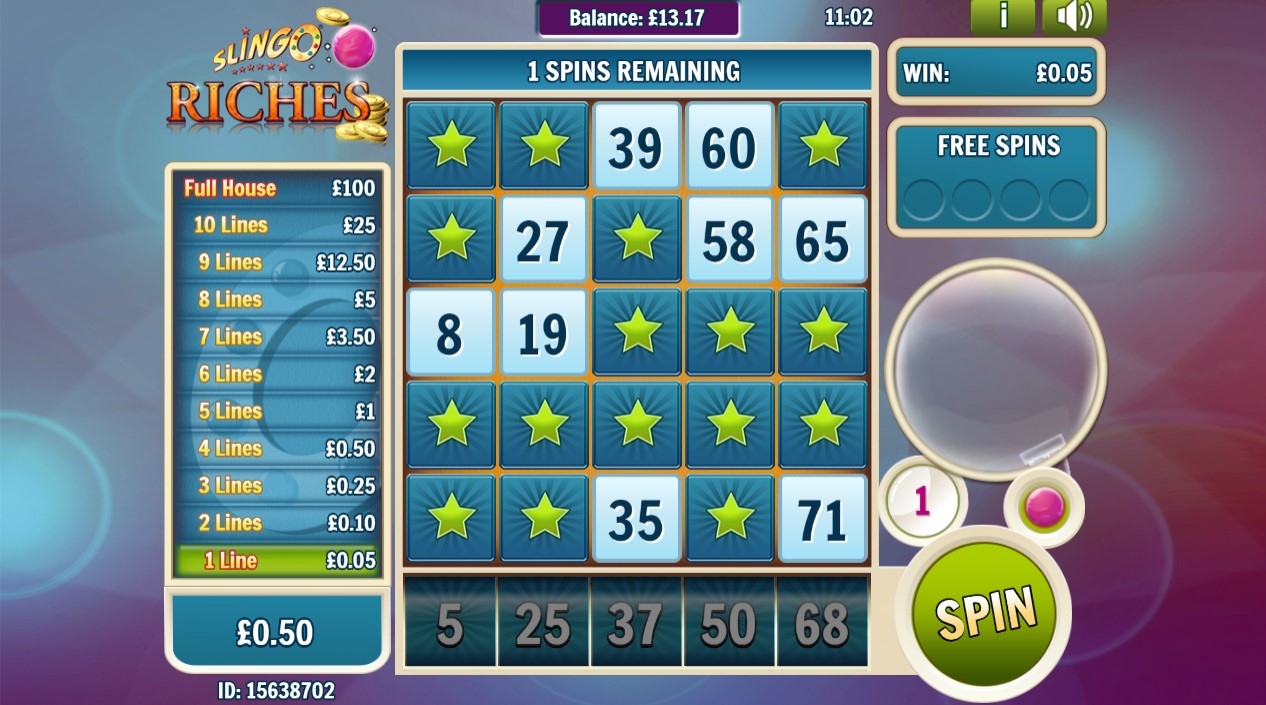 As well as making their own titles, Gaming Realms is big on licencing well-known TV shows that fit with its social, mainstream Slingo brand. Deals with the likes of Sony, Endemol, ITV and Fremantle Media have enabled them to launch branded Slingo games for X Factor, Britain's Got Talent, Love Island and Deal Or No Deal.
A game as unusual and popular as Slingo is bound to win awards on both sides of the gaming aisle. In 2016 the Slingo Originals team won Mobile Casino Product of the Year at the EGR Awards, as well as a 2018 Which Bingo Award for Innovation of the Year for its Slingo Rainbow Riches game, a variation on one of the best free fruit machine games Rainbow Riches.
What is Slingo?
Slingo slots are part slot machine, part bingo which use randomly generated numbers to mark off your bingo card. The game uses a 5-reel, 1-row slot reel at the bottom of the screen to generate numbers, and a bingo card above it linked to a paytable of prizes on the left.
It's not just a game of pure luck either.
Player interaction and skill come into play too as Wilds enable you to choose numbers to mark off.
How to win at Slingo slots
Just as in bingo, you're trying to complete lines – called Slingos - to win cash prizes. The prize values increase as you complete more lines, right up to the Full House should you mark off all 25 numbers.
Slingo is a low variance game so you won't find life-changing progressive jackpots here. It's more of a fun, social game in the bingo tradition where you've got a real chance of turning a £1 stake, for example, into the £50 top prize.
How to play Slingo
Slingo games typically have a 5 x 5 grid with a reel underneath. Unlike in bingo where the balls are drawn randomly, you must spin the reels to generate the numbers, each one applying to the grid column above it.
There are 12 win lines - or Slingos – to complete; Horizontal, vertical and corner-to-corner diagonal. There are prizes for each, which get progressively bigger as you climb the paytable ladder towards the Full House, when all numbers have been matched.
For your Slingo slot stake, you receive 11 spins of the reel. On most spins, numbers will be automatically marked off, helping you to advance towards your first completed Slingo line. Some game payout tables start with 1 line, while others need 4 lines to be completed before the minimum prize is awarded.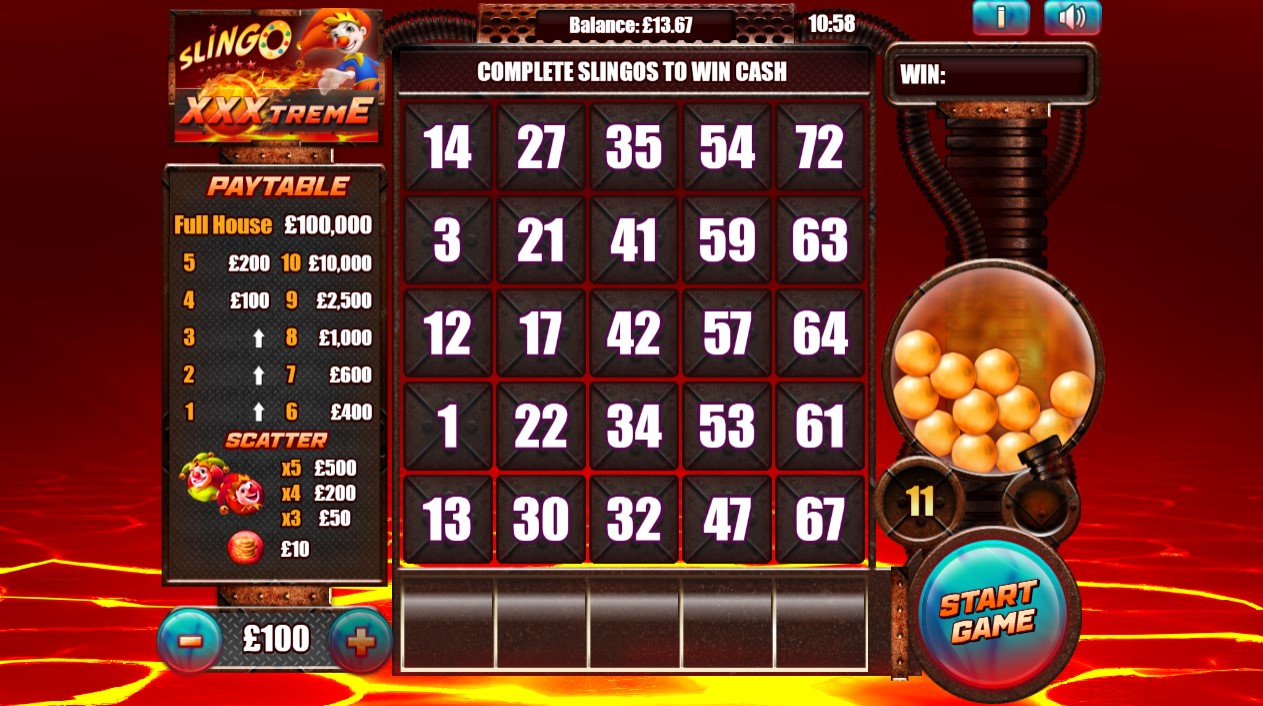 As well as numbers, the reels can display special symbols. Jokers, which act as Wilds, let you mark off any number in the column above. Super Jokers let you mark off any number anywhere on the grid. You can also win random instant cash prizes and free spins.
Occasionally you may also see a symbol – they're called Devils – which simply replace numbers and slow your progress for that spin. Some games also offer scatter symbols, where landing 3 or more on the same spin triggers a Slingo bonus game or a much bigger cash prize.
Step 1: Pick a Slingo slot from the PlayOJO Games page
Step 2: Choose your total stake for the game. Change your stake using the + and – buttons and you'll see the prizes in the payout table update too.
Step 3: Hit START GAME, sit back and watch your first numbers roll in!
Step 4: If you spin a Wild symbol, dab off one of the numbers in the reel above it. Make sure to choose a square which could complete as many win lines as possible.
Step 5: Keep hitting SPIN until your 11 spins are up.
Once your 11 spins are up, you can buy up to 6 more using your cash balance. The maximum you could win is displayed on screen to help you decide if it's worth the extra investment, or you can end the game and collect any prizes you've won so far.
Slingo slots games RTPs are usually in the region of 95%, a typical average payout for regular slot machines, but as each Slingo game lasts several minutes, you get far more for your money!
What's the best Slingo strategy?
Most of the time, the game marks numbers off automatically so just like with most slots, the game is pure luck. However when you get wilds or super wilds, you're in control of which numbers to dab, and that's where the main element of strategy comes in.
Tip #1: Use Wilds wisely!
General Slingo wisdom suggests that rather than just competing the next available line, you should look at the bigger picture and unlock grid positions which will be used by multiple Slingo lines (for example the square in the middle of the grid which is used by horizontal, vertical and both diagonal lines) to boost your chances of bigger eventual prizes like the Full House.
Tip #2: Weigh up the cost of extra spins
Once your base game spins are over, the game will show you what numbers you need to make possible big wins. It's your decision as to whether the cost of that next Slingo Free Spin is worth the chance of completing a big win on the next spin, or making progress towards a big win that could take a few costly Free Spins to reach. Remember, each extra spin costs more than the last!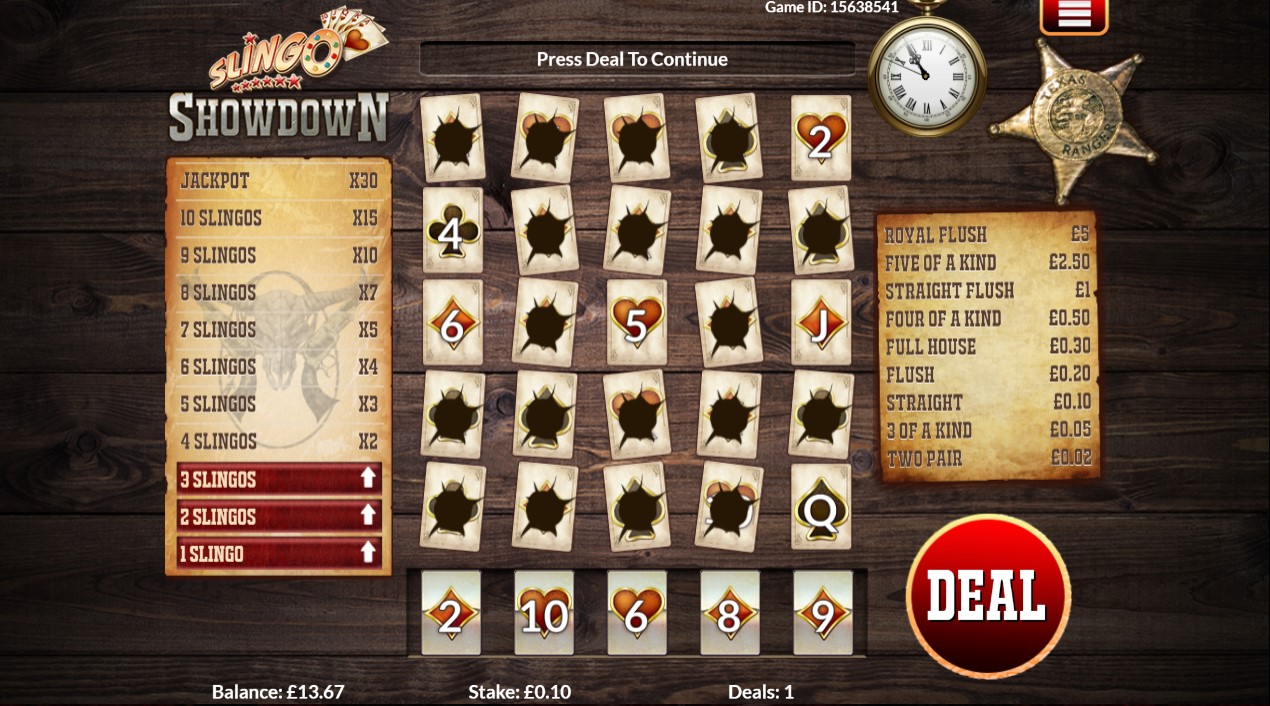 Play Slingo games and slots at PlayOJO
You can play over 20 games and slots made by the Slingo team at PlayOJO, and every single 1 has been designed with great style and attention to detail.
All of our Slingo games are slick, fast and smooth, whatever device and connection you're using. That's a given. Slingo's design team has also created a signature style too, and you can see their fun, social DNA come through in slots like Pay of the Dead, Pigasus & Friends and our favourite, Slingo Showdown.
There's high-grade graphic design on display too in slots like Mad Hatter's Tea Party though they're not immune to a bit of nostalgia as you can see with the old school charm of games like Bar X Colossal.
As well as in-house titles, you can choose branded games like Love Island and Britain's Got Talent, though the extent to which they use aspects of the show is debateable!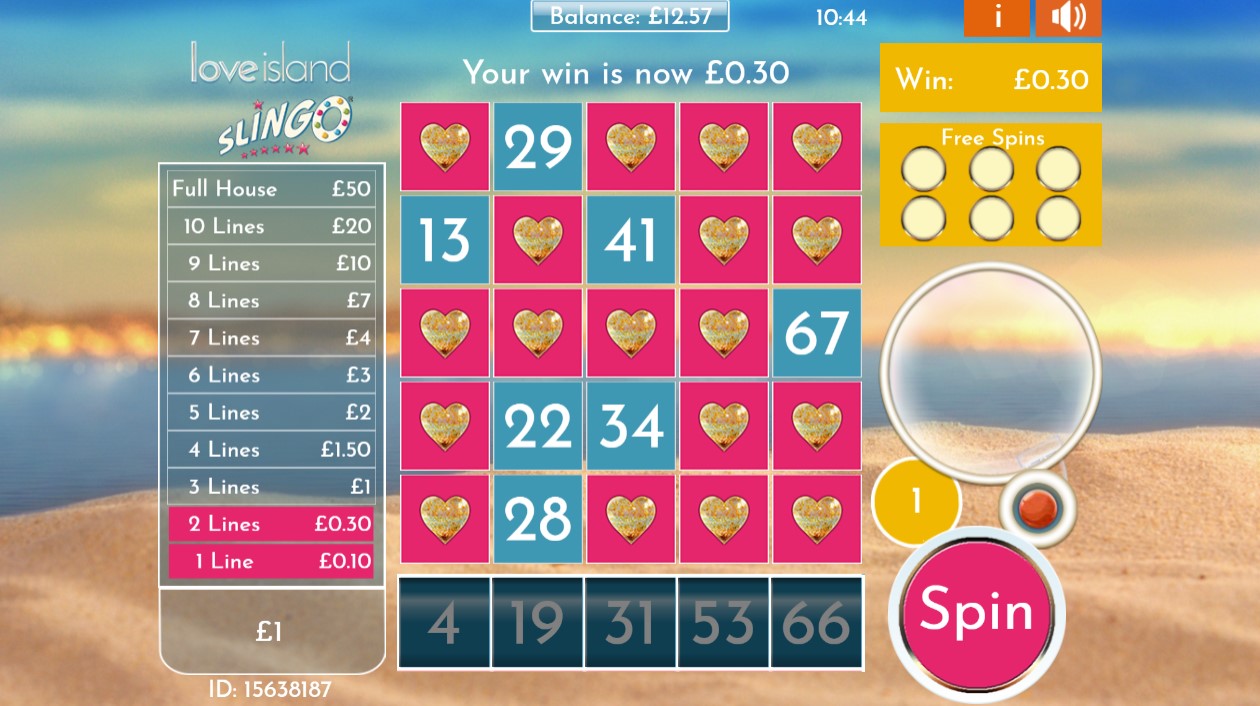 Slingo variations
For a nice easy introduction to the Slingo format, OJO suggests starting with a game like Love Island Slingo – a simple, uncomplicated game that's ideal for Slingo beginners.
Once you've honed your Slingo chops, you're ready for Slingo Extreme. With high-octane gameplay, improved game design and up to £50,000 up for grabs, it's arguably the most popular game in the line-up. Or try Slingo XXXtremE, an even faster version with £100k up top!
With games like Rainbow Riches Slingo, the team have added their twist to an iconic slot and tweaked the Slingo pay mechanic too. Instead of cash prizes for each completed line, you trigger bonus features – many lifted straight from the original - such as picking games and wheel of fortune-based trail hunt for prizes up to 1000x. It's this unique combo of Slingo and slots that makes Rainbow Riches Slingo one of the best online slot games to win.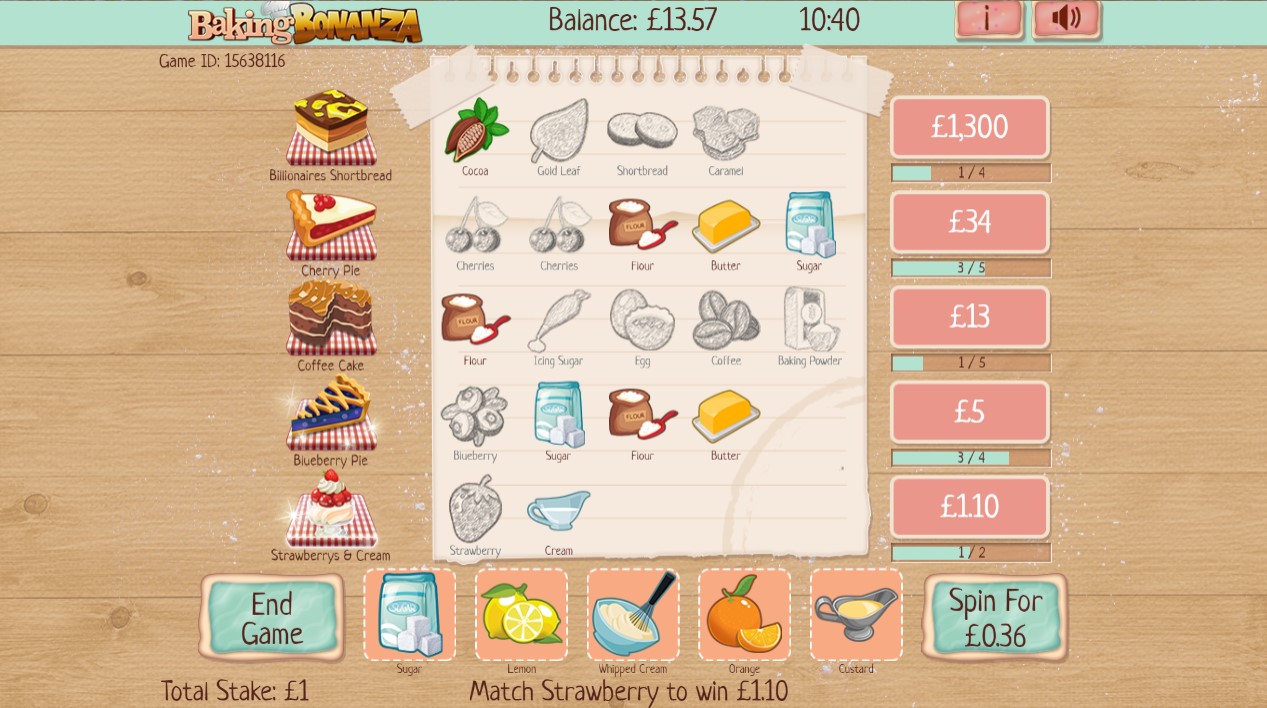 Feeling peckish? What about Baking Bonanza? It's an ingenious variation with different lengths of Slingo line which make up dessert recipes. Complete each line by accumulating the ingredient symbols needed. Tasty!
Most popular Slingo games
What else do Slingo make?
Although the trademark bingo-style game is clearly their thing, the Slingo Originals team have developed some 5-reel 3-row video slots for traditional casino gamers who know how to play slots.
In games like Pay of the Dead, Mad Scatters Tea Party, Dragons Gems, Dancing On Ice and Frooti Booti, you get the same high quality graphics and gameplay as the rest of their catalogue, with features like Free Spins, re-spins and multipliers that slots fans expect.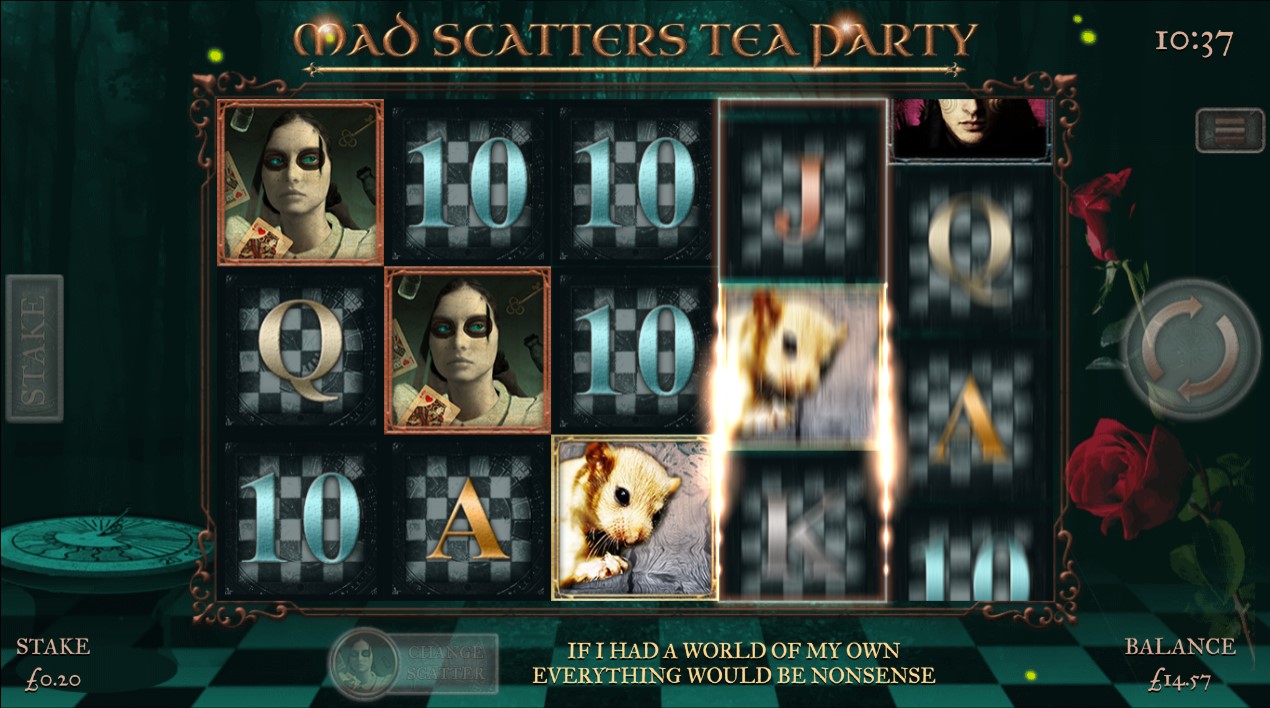 Slingo Reel Riches is a pure video slot but it uses design elements and characters from the original
Slingo online grid games, and has become one of the best loved in the OJO Slingo line-up
They've even applied their creative minds to a classic slot format too with titles like Bar –X Colossal and Kat-Ching which feature an interesting combined take on 5-reel and 3-reel formats.
You got room for 1 more gaming innovation, Chief?? Check out Wheely Wheely Big Win, it's roulette for the Slingo generation! Spin the inner and outer rings and if you avoid landing the pointer outside either of the rings, you win a cash prize.
You can change the size of the grey zone for each ring. The smaller the "lose" zone, the less likely the pointer will land in it, but your prize will be smaller too. To play for a bigger prize, Increase the "lose" zone on either ring - or both!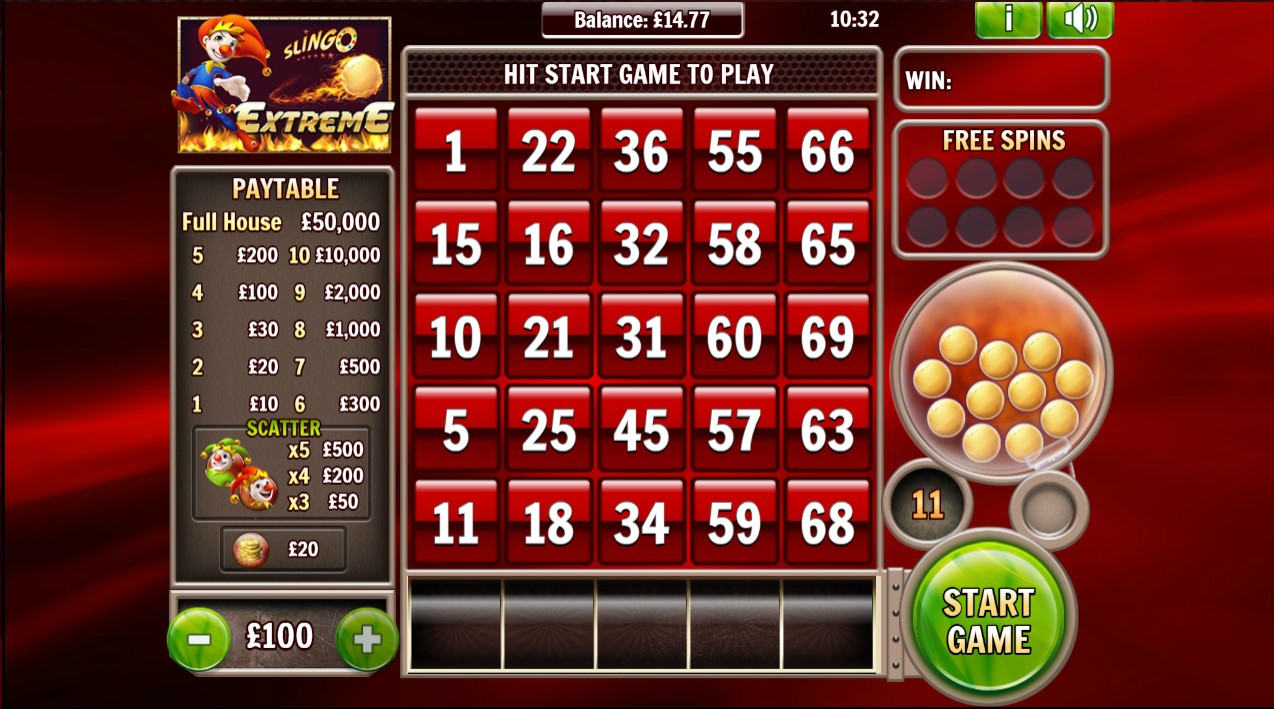 OJO's favourite Slingo games
OJO's Top 3 Slingo slots
Was tough to pin OJO down to just 3 games but after some arm-twisting and chin-tickling, he choose this terrific trio!
1st place: Slingo Extreme
What's extreme about this game? Well for starters, you're playing for bigger prizes with an enormous Full House win up for grabs. You also get instant cash wins when you spin 3 or more Scatters, and the game runs a lot quicker, so it's high octane action all the way!
2nd place: Slingo Showdown
This one's got an interesting twist with playing cards instead of numbers. Complete Slingo lines for multipliers which then get applied to any poker hands you make along the way. Oh yea, and it's got a wicked wild west theme!
3rd place:Mad Scatters Tea Party
Gotta stick a slot in here, and none better than their Mad Scatters Tea Party slot, where you choose your Scatter symbol at the start. Go for fewer bigger wins, of more frequent smaller wins. Hit your chosen Scatter and it'll expand to fill the entire reel too. Hit 3 or more Bonus symbols and you're off to the Free Spins game where fantastical wins await!
Top reasons to play Slingo slots
Unique: Try any of our Slingo games online and in seconds, you'll have picked up the rules and know why it's unlike anything else out there.
Fun:The combination of slot reels and bingo cards is fast, fun and full of drama as you approach the last few balls!
Quality: It's not easy to ensure that every single game you release looks great, sounds great and works perfectly on any device. Props to the Slingo designers who make it so!
OJO's final word on Slingo
We've got hundreds of slots at PlayOJO in every conceivable flavour plus possibly the best live casino UK, yet nothing comes close to Slingo for originality and fabulous fun! *party time*