Slingo Slots
OJO's reveals the genius behind Slingo slots
SlingoTM games, which combine the best aspects of slots and bingo, are one of the greatest developments in recent memory. Slingo slots is one of the only new gaming genres that has had immediate popularity with players of all types.
Slingo games and slots, which date back to the 1990s, are now available for Canadian users with software provider Gaming Realms within the Slingo Originals brand. Their new wave of game releases is primarily the cause for the recent rise in online Slingo play.
We'll discuss their limited selection of expertly produced games in our PlayOJO Slingo software review and find out more about the creators of the innovative hybrid format that's sweeping the globe!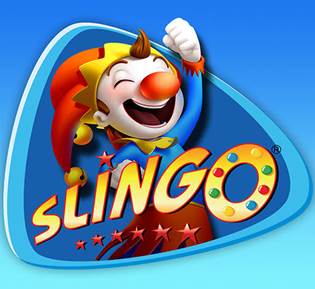 Who is Slingo?
An American real estate entrepreneur created the Slingo concept in 1994, and it has subsequently appeared on TV game shows, social media platforms, computer and console versions, and casino floors in Las Vegas. After being sold to the US company RealNetworks, the IP was once more transferred to Gaming Realms in 2015.
The real-money Slingo online games that you can play here at PlayOJO in a variety of incredibly entertaining iterations were created by the online gaming company, whereas Slingo had previously just been a social game with single and multiplayer variants.
However, Gaming Realms hasn't confined itself to the distinctive Slingo slots game type. They've launched several more conventional online slots in addition to the occasional unusual non-slot game.
Whatever they do, though, the finest casino games all have a few things in common: they're really inventive, and creative, and have that distinct "social games app" atmosphere that has roots in Slingo's 25 years as a community-based gaming pioneer.
Play Slingo Riches at the online casino PlayOJO
Gaming Realms is big on licensing well-known TV episodes that suit its social, popular Slingo brand in addition to creating their own games. They have been able to provide branded Slingo games like Britain's Got Talent, Deal Or No Deal, X Factor, Love Island, and thanks to agreements with companies including Sony, Endemol, ITV, and Fremantle Media.
Slingo is a unique and well-liked game that is sure to receive accolades from gaming camps. The Slingo Originals team's Slingo Rainbow Riches game, a variant on one of the top free fruit machine games Rainbow Riches, received Mobile Casino Product of the Year at the EGR Awards in 2016 and a Which Bingo Award for Innovation of the Year in 2018.
What is Slingo?
Slingo slots are a hybrid of a slot machine and a bingo game that lets you write off numbers on your bingo card using random numbers. The game generates numbers using a 5-reel, 1-row slot reel at the bottom of the screen, and bingo cards are placed above it that are connected to a paytable of rewards on the left.
Also, it's not just a game of chance. As you can pick certain numbers to check off using Wilds, player involvement and skill are also factors.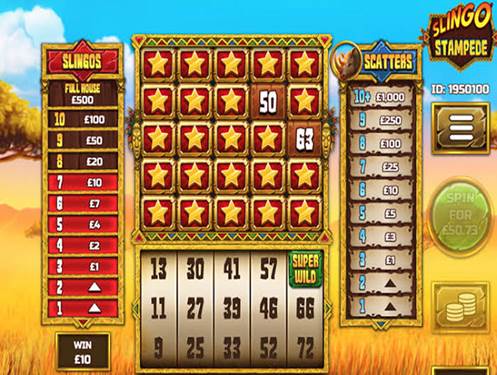 How to play Slingo slots and win
You try to complete lines, known as Slingos, just as in bingo, to earn cash rewards. As you complete additional lines, the reward amounts rise, all the way to the Full House if you select all 25 numbers.
Since Slingo has a low volatility, there won't be any enormous progressive jackpots available. With a real prospect of turning a £1 wager, for instance, into the £50 top prize, it's more of an enjoyable, communal game in the bingo tradition.
How to play Slingo
Slingo games generally have a reel beneath a 5 × 5 grid. The numbers must be generated by spinning the reels, as opposed to bingo, where the balls are selected at random. Each number must apply to the grid row above it.
There are 12 victory lines (also known as Slingos), including diagonal, vertical, and corner-to-corner lines. When all of the numbers have been matched, there are payouts for each that increase in size as you move up the paytable ladder toward the Full House.
You get 11-reel spins for your Slingo slot stake. On the majority of spins, numbers will be instantly crossed off, allowing you to move closer to completing your first Slingo line. Some game payout tables include a single line at the beginning, while others require four lines to be finished to receive the minimum reward.
The online slot Slingo XXXtreme mixes slot machine and bingo elements. The reels can also show additional symbols in addition to numbers. You can check off any number in the previous column thanks to jokers, which serve as Wilds. You can check off any number on the grid using Super Jokers. Free spins and random quick cash rewards are also available.
Devils are a symbol that occasionally appears and merely replaces numbers to slow down play for that spin. A Slingo bonus game or a much larger payout can be triggered by hitting three or more scatter symbols on the same spin in some games.
Step 1: Choose a Slingo machine on the PlayOJO Games page.
Step 2: Decide how much money you want to wager overall. The payout table's awards will also change as you adjust your stake via the + and - buttons.
Step 3: Press "START GAME," then sit back and watch as the numbers start to appear!
Step 4: If a Wild symbol appears on the reels after you've spun it, wipe off any of the numbers there. Make sure to pick a tile that could finish as many winning lines as you can.
Step 5: Continue to press SPIN till your 11 spins have expired.
When your 11 spins are done, you can use your remaining cash to purchase up to 6 more. You can finish the game and collect whatever rewards you have earned so far, or you can view the maximum prize you might receive on the screen to help you decide if it's worth the additional playing some more rounds.
Slots at Slingo RTPs are typically about 95%, which is the average payout for traditional slot machines. However, because each Slingo game takes up a good chunk of your time, you get to have a lot more fun!
What are the best Slingo tips?
Like with other slot machines, the game is entirely dependent on chance because it often checks off numbers automatically. The key component of strategy, though, comes into play when you can choose which numbers to dab when you earn wilds or super wilds.
Tip #1: Make judicious use of wilds!
To increase your chances of winning larger ultimate prizes like the Full House, general Slingo wisdom advises looking at the bigger picture and unlocking grid positions which will be used by multiple Slingo lines (for example, the square in the center of the grid, which is employed by horizontal, vertical, and both diagonal lines).
Tip #2: Consider the price of more spins.
The game will reveal the numbers you need once your basic game spins are over to potentially achieve significant prizes. You must decide if spending money on the subsequent Slingo free spin is worthwhile in exchange for the possibility of achieving a large win on the subsequent spin or moving closer to a large win that could require several pricey free spins. Keep in mind that each additional spin increases the cost.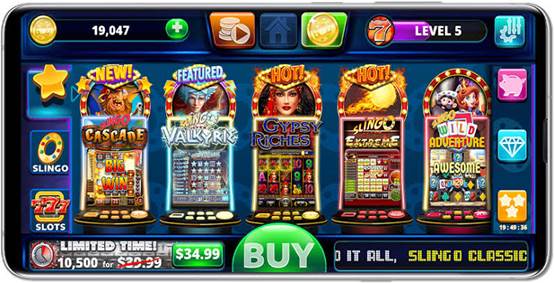 Playojo Offers Slots And Slingo Games
At PlayOJO, you can access over 20 games plus slots created by the Slingo team, and each one has been stylishly designed.
No matter what device or connection you're using, every one of our Slingo games runs quickly and smoothly. The design team at Slingo has developed a distinctive look as well, and you can see their playful, social DNA in games like Pay of the Dead, Pigasus & Friends, and our personal favorite, Slingo Showdown.
High-quality graphic design is also on show in games like Mad Hatter's Tea Party, yet even these games are susceptible to a touch of nostalgia, as evidenced by the classic appeal of titles like Bar X Colossal.
You can pick from branded games such as Love Island and Britain's Got Talent in addition to in-house options, however, it is debatable to what extent they include the show's elements.
Slingo variations
Love Island Slingo: This is a straightforward, beginner-friendly game that OJO recommends playing as a lovely, easy start to the Slingo genre.
Slingo Extreme: You are prepared for Slingo Extreme once you have perfected your Slingo skills. It's perhaps the most well-liked game in the lineup thanks to its fast-paced action, enhanced game design, and the possibility of winning up to £50,000. Alternatively, try Slingo XXXtreme, a quicker variation with £100k on top.
Rainbow Riches Slingo: The crew has modified the Slingo pay concept and given their own spin to classic slots with titles like Rainbow Riches Slingo. Instead of receiving monetary payouts for each line that is finished, extra features are activated instead.
Many of these elements were taken directly from the original and include trail search games based on wheels of fate and selecting games with payouts up to 1000 times. Rainbow Riches Slingo is one of the greatest online slot games to win at because of its original combination of Slingo and slots.
Baking Bonanza: Baking Bonanza provides symbols that finish recipe pay lines. It is a clever variation that uses different Slingo line lengths to represent dessert dishes. By assembling the necessary constituent symbols, finish each line.
What else does Slingo make?
The Slingo Originals team has created some 5-reel 3-row video slots for seasoned casino players who are familiar with slot machines, even though their signature bingo-style game is undoubtedly their specialty.
With features like Free Spins, re-spins, and multipliers that slot players are accustomed to, games like Dragons Gems, Pay of the Dead, Frooti Booti, Dancing On Ice, and Mad Scatters Tea Party deliver the same high-quality visuals and gameplay as the rest of their library.
During the Mad Scatters Tea Party online slot game, scatter symbols show up on reels 1 and 2. Slingo Reel Riches is a strict video slot but incorporates creative characters and design cues.
One of the most popular Slingo online grid games in the OJO Slingo lineup.
With games like Bar-X Colossal and Kat-Ching, which provide an intriguing fusion of 5-reel and 3-reel styles, they have even brought their inventive brains to a traditional slot genre.
Do you have space for one more gaming advancement, Chief? Try out Wheely Wheely Big Win, the Slingo generation's version of roulette. If you don't let the pointer land outside any of the inner or outer rings while spinning the rings, you'll earn a cash reward.
For each ring, the size of the grey area is adjustable. The probability that the pointer will land in the "lose" zone decreases as it becomes smaller, but your prize also gets smaller.
OJO's best Slingo games
Slingo Money Train
Slingo Lucky Joker
Slingo Cosmic Clusters
Slingo Piggy Bank
OJO's Top 3 Slingo slots
OJO was difficult to limit to only 3, but after some chin-tickling and arm-twisting, we decided on this fantastic trio!
No 1: Slingo Extreme
What about this game is extreme? Well, first of all, you're playing for higher rewards because there's a huge Full House victory at stake. It's high-octane action all the way, and you can receive instant cash winnings when you spin three or more Scatters.
No 2: Slingo Showdown
This game has a unique twist where playing cards are used in place of numerals. Obtain multipliers by finishing Slingo lines, which are then used to any poker hands you generate along the way. Oh, and the theme is the Wild West, which is something else!
No 3: Mad Scatters Tea Party
The Mad Scatters Tea Party slot is an ideal choice because it lets you select your scatter symbol right away. Strive for more frequent little triumphs rather than fewer larger ones. When you hit the Scatter of your choice, it will also grow to span the full reel. When you land three or more Bonus symbols, you advance to the Free Spins game, where magical rewards are waiting!
Best reasons to explore Slingo slots
Unique: Experience any one of the Slingo games online, and you'll quickly understand how it differs from other games and how to play.
Fun: The game of bingo with slot reels is quick, entertaining, and dramatic when the last few balls are called!
Quality: Making sure that every game you release looks amazing, sounds fantastic, and functions flawlessly on every platform is not a simple task. Thanks to the Slingo creators who make it possible!
Even while PlayOJO has hundreds of slots in every imaginable flavor and may have the greatest live casino in Canada, Slingo stands out for its innovation and fantastic pleasure!
FAQs
What is Slingo?
Slingo is a unique hybrid game that combines elements of slots and bingo. Players spin reels to match numbers and mark them on a bingo-like grid, aiming to complete lines, patterns, or a full house for potential wins.
How do I win in Slingo?
To win in Slingo, aim to complete as many lines or patterns as possible on the grid within a set number of spins. Achieving a "full house" by marking off the entire grid usually results in the highest payout. Wild symbols and bonus features can help enhance your chances of winning.
Are there variations of Slingo?
Yes, there are various Slingo game variations, each with its own rules and themes. Some versions incorporate additional features like jokers, free spins, and special power-ups, offering diverse and exciting gameplay experiences for players.