Red Tiger Slots
Red Tiger slots games: the next NetEnt?
SEE ALL
Red Tiger Gaming might have one of the coolest names and logos in the business, but they back it up with award-winning online casino games that make OJO's no wagering casino even better.
In just a few short years, the British outfit have already built up a large library of Red Tiger slots with a brilliant array of features and payline formats. A quick glance at their selection and you may think you've seen some of it before, but their grid-based slots are the perfect showcase for their team's mad skillz!
Let's dig into some of the best Red Tiger games and hear the tiger roar!

Who are Red Tiger Gaming?
Red Tiger Gaming was founded in 2014 by a group of iGaming industry veterans who wanted to shake up the gaming sector, and it is now one of the fastest growing gaming technology providers. Based in the gaming haven of the Isle of Man, Red Tiger has over 200 staff which makes it one of the biggest teams outside of the established titans like Scientific Gaming or Games Global.
Its leadership team, which includes CEO Gavin Hamilton, previously Director of Gaming at Paddy Power Betfair, and former Games Global exec Chris Looney, as everything they need to become the next NetEnt.
Recognising that a great slot is a combination of many aspects from stunning art to cunning mechanics and clever maths, the Red Tiger team includes gambling experts, mathematicians, psychologists, audio engineers and artists, all perfecting the 'science of fun' to find the next possible smash hit.
Although they've been around for a few years, 2017 was the breakthrough year for the software provider with a slew of hit games and its first industry award, transforming Red Tiger from rising star to a bona fide industry heavyweight.
The firm focuses almost exclusively on slots with an emphasis on innovative features and bonus games. They released 5 new Red Tiger slots in the first half of 2019 including Devils Number, Vicky Ventura, Pirates Plenty, Thor's Lightning and Mystery Reels Megaways, a collaboration with Big Time Gaming.
They've also got into the jackpot game with a range of progressive jackpots, ceiling jackpots and timed jackpots that have already paid out millions since they began. Head down the page now if you want to know more about their jackpot innovations. It could be worth it, chief!
All this glorious gamery hasn't escaped the eyes of their peers and keen judges within the industry. Red Tiger collected 1 EGR award for innovation in 2017, tripled their haul of trophies in 2018 and picked up a coveted Which award for Best Slot for Rocket Men in the same year.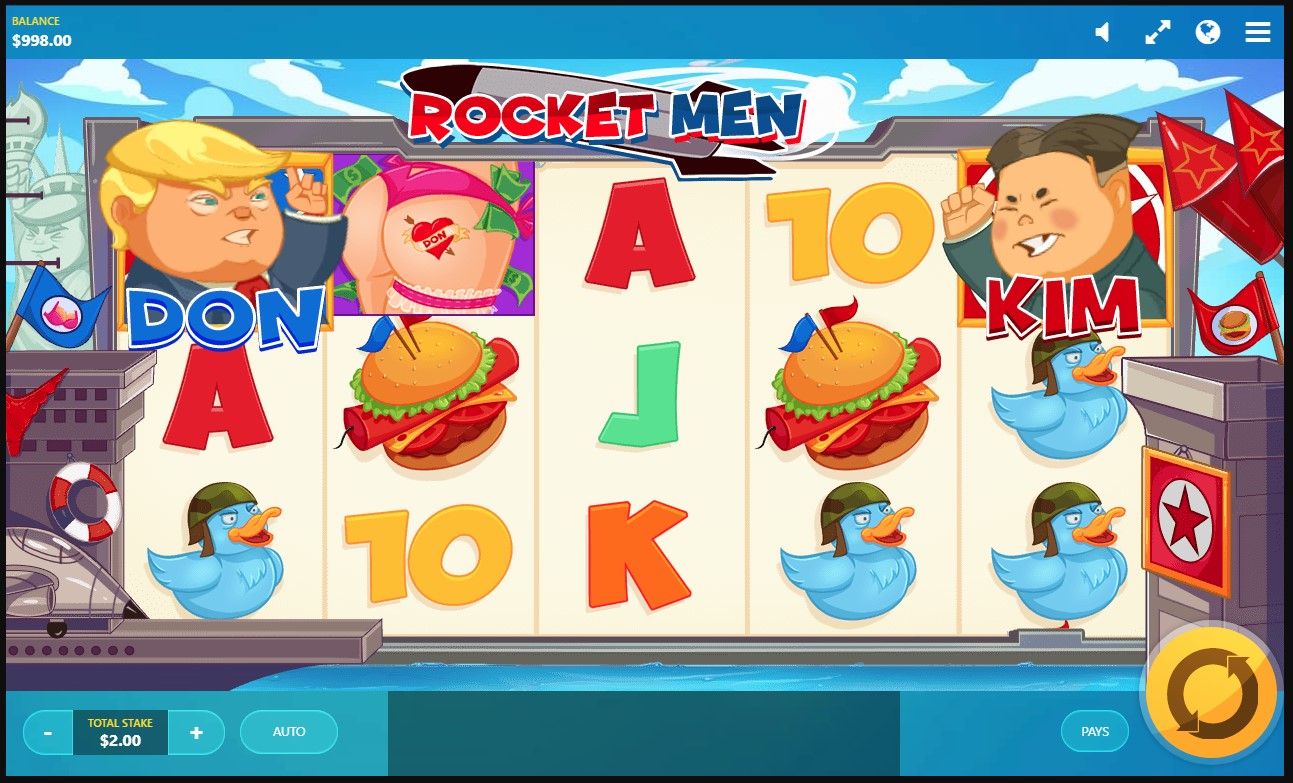 Safe, secure & responsible gaming
If you're aiming for world domination in today's gaming landscape, you'll need the right type of gaming licences and luckily, Red Tiger have got their ducks in a row.
Their software and personnel have been rubber-stamped by regulators like the UK Gambling Commission, Malta Gaming Authority, Alderney Gaming Control Commission and HM Government of Gibraltar.
That means that all of PlayOJO's Red Tiger Gaming slots have been independently tested, audited and certified to ensure they're as fair as we are (pretty darn fair)! They also believe gaming should be fun and always in control. If you want to find out more about how to manage your gaming, check out OJO's Responsible Gaming page.
Newest Red Tiger games
Red Tiger Gaming games
You can play over 50 Red Tiger games at PlayOJO which easily puts them in the top 10 providers by volume. There's no buying in either – they make every game themselves from initial concept to finished article, so that 50 is seriously impressive while keeping the quality high.
The Red Tiger portfolio shows an incredible variety within their slots design. Modern animated styles sit alongside games that nod to classic and retro designs, though always with some cutting-edge features.
As they've only been around a few years, you won't find any porting of land-based slots. On the one hand that means they're starting from scratch with the pressure to create instant classics, but it also means their designs are originals, fresh off the press, and you can see that contemporary design in their game art.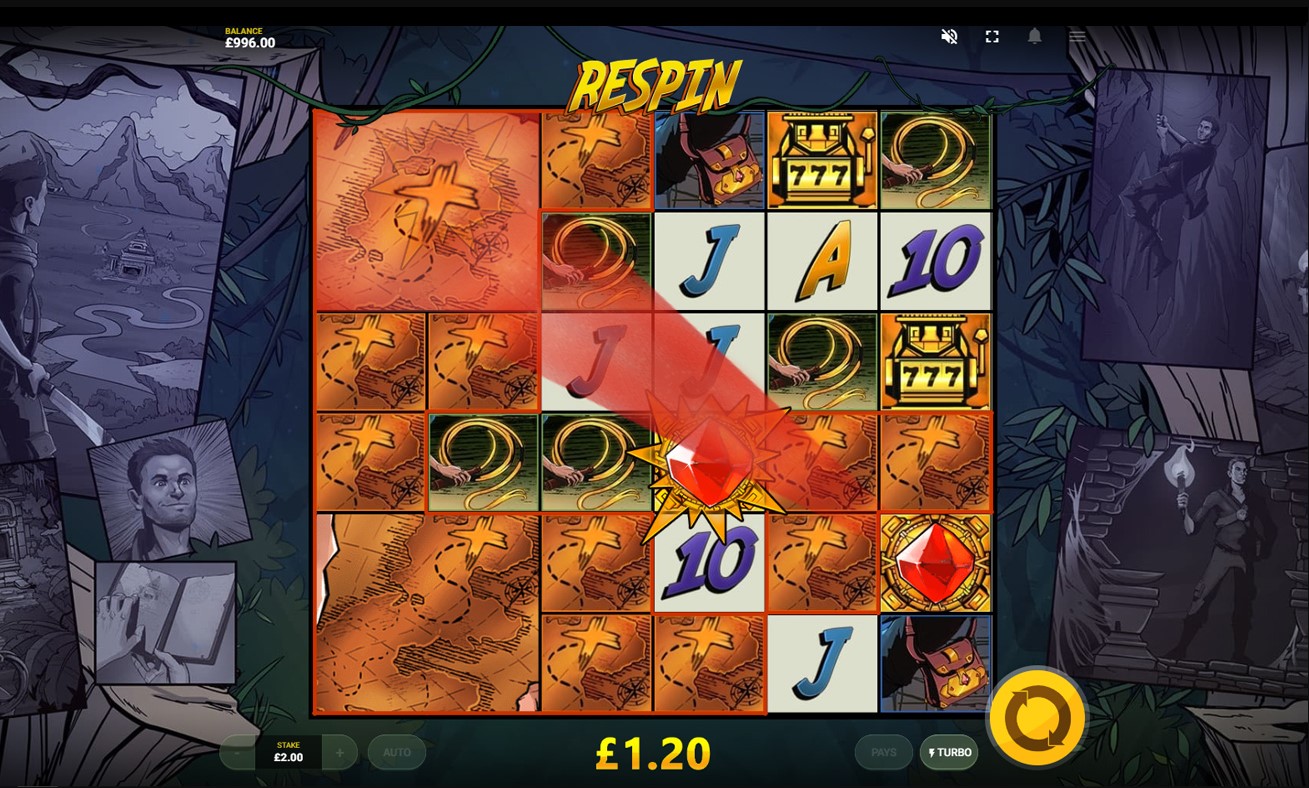 Whether it's the comic book stylings of Jackpot Quest, the Rich Wilde-esque adventuring of Vicky Ventura, the dark mystery of Devil's Number or the neon crackle of The Equalizer, you can be sure that Red Tiger slots will age well.
As you'd expect from any slot studio these days, Red Tiger have a dazzling selection of themes, from the usual fruits and gems to Mayans, Vikings, ancient Egypt and the wild west. But there's definitely a bias towards Asian and Irish slots which make up around 25% of OJO's Red Tiger portfolio, though even with those genres, they're all different and worthy of their place in the line-up.
The Red Tiger slots design chops extends to the crisp user interface that says, 'mobile friendly', even on desktop. Play any Red Tiger mobile slot and you'll get easy navigation between the pay table and bonus information, stake selector, turbo tool and autoplay settings.In fact, we doubt anyone can beat Red Tiger slots for usability.
Most popular Red Tiger games
The basics
If you're looking for free Red Tiger slots, you'll find oodles of them at PlayOJO with virtually of their games available in demo mode.
Even in real money mode, Red Tiger have made sure their games cater to every type of slots fan, whatever your bankroll. Betting limits for most games start at just 10 per spin and go up to £60 or £80 per spin.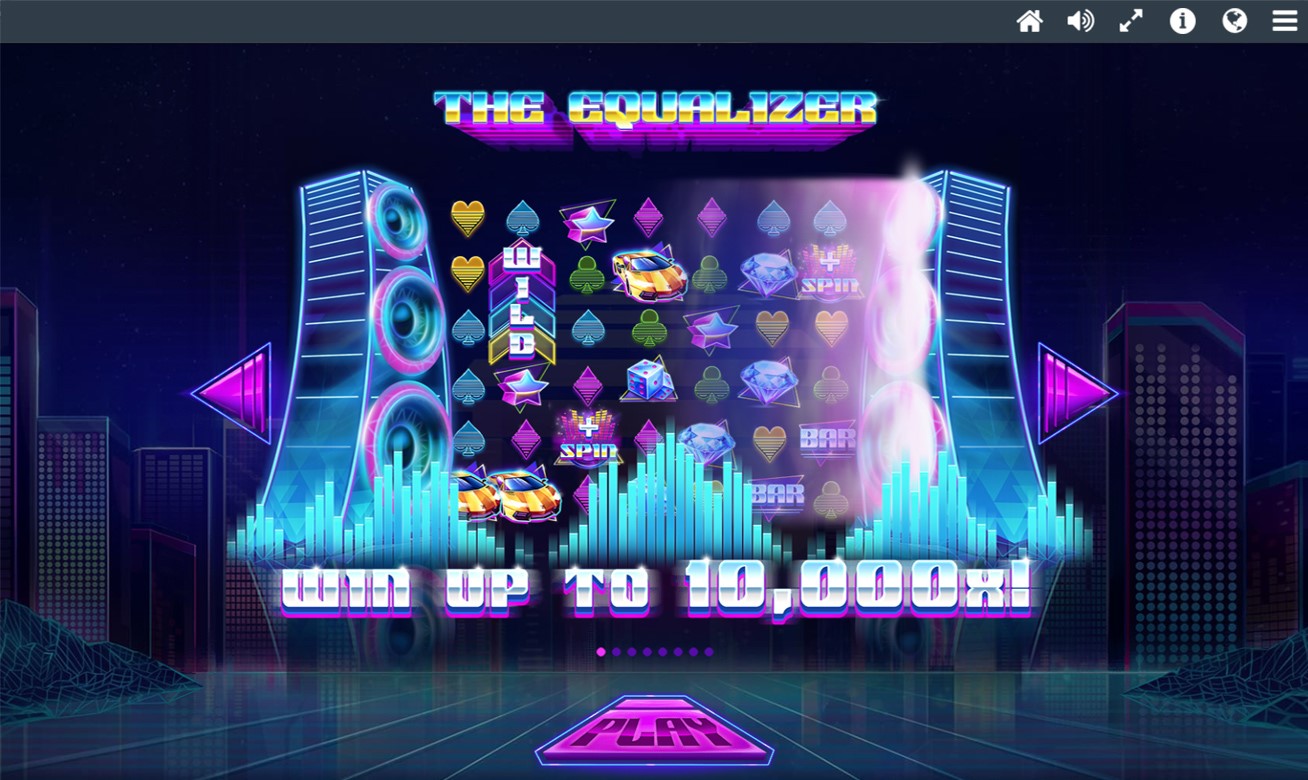 But how much can you win? In the knowledge that all the fancy graphics and features in the world can't make up for a piddly maximum prize, Red Tiger have ensured that all of their games include the juicy carrot of epic prizes. Games like The Equalizer can pay out up to 10,000 times your stake, while even at the lower end of the Red Tiger spectrum, slots like Wild West Chest award 1,500x your bet.
What's the typical Red Tiger slots RTP? That's the average theoretical payout programmed into the rules of each game, or in other words the house edge. Red Tiger Gaming slots all fall into the 95% range. We throw in some money back on every spin via our OJOplus reward programme and that stuff adds up to the best online casino payouts around!

Red Tiger slot formats
One obvious way to see Red Tiger games is through their reel layouts and the number of paylines. You can split their portfolio into the more traditional reel-based games and the new grid-based format, the ever-more-popular concept that owes as much to video and social gaming as the slots design.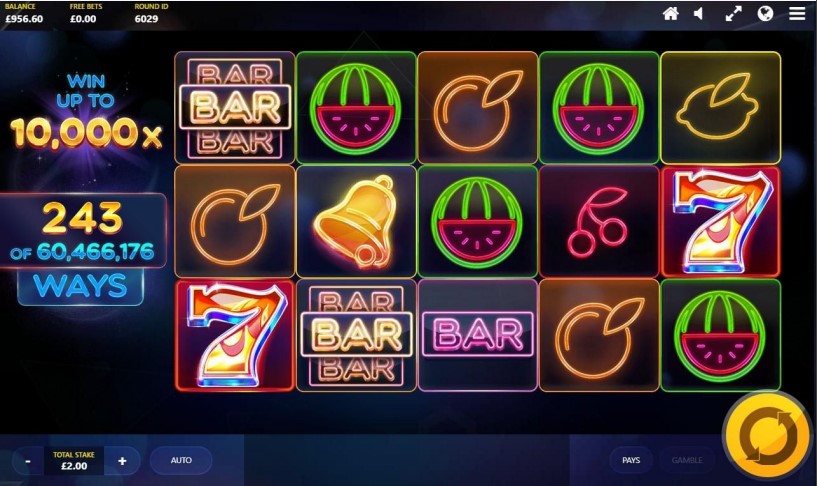 Red Tiger's reel-based slots include a fair number of 5-reel 4-row slots with 40 or 60 paylines like Treasure Mine). Their standout game is Laser Fruit which starts with 243 Ways and can increase to 60,466,176 Ways (that's over 60 MILLION!) when winning combos create new expanding reel positions.
Red Tiger also released their first Megaways™ slot, Mystery Reels, in 2019. Launched in collaboration with Megaways inventor Big Time Gaming, the slot has 117,649 Ways to win. Not 60 million but it'll do amigo!
We're not all payline-obsessed of course, and at the other end of the scale we've got 5 paylines in the classic retro fruit machine Jester Spins, or the lovely, lonely ONE PAYLINE of Grand Wheel! Let's call that a palette cleanser after the 60 million.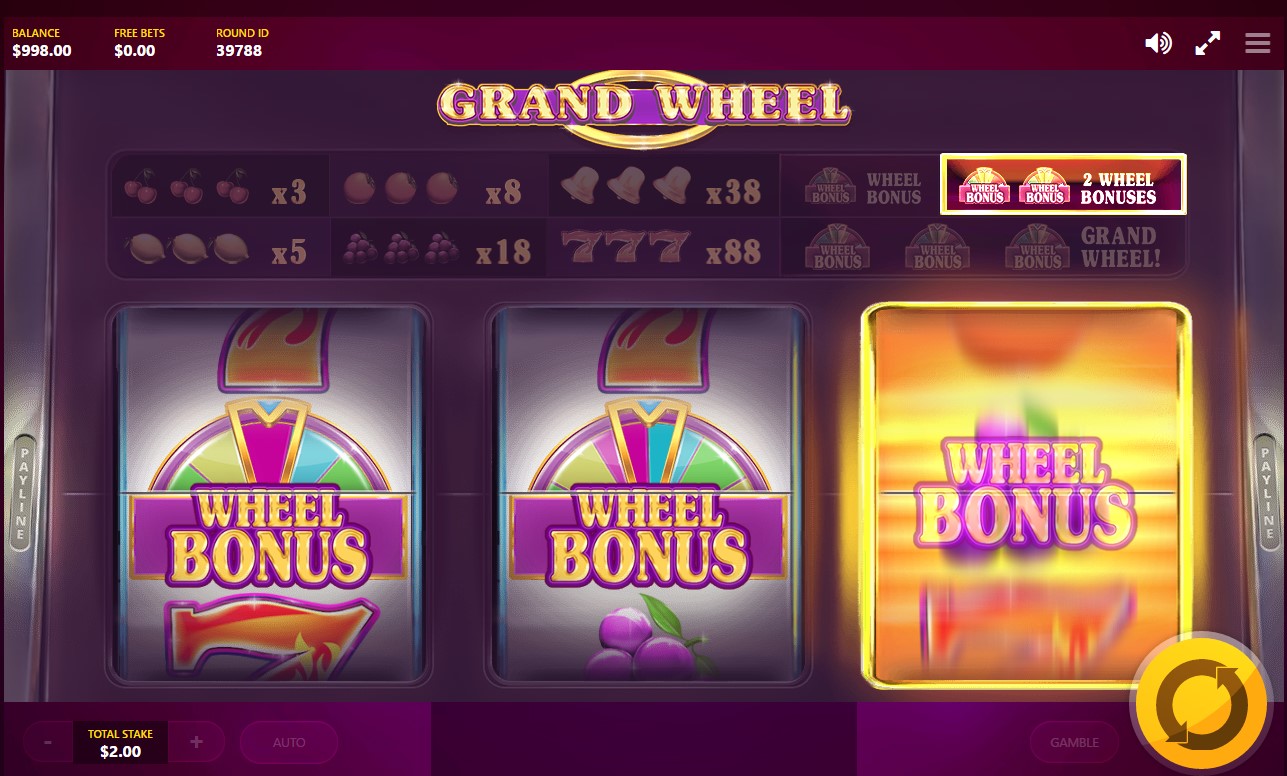 Red Tiger may be even better known for their grid-based games which usually features cluster win combinations and cascading symbols. Popular examples include Mega Dragon, an 8-reel 7-row game, or the more aesthetically pleasing squareness of Jackpot Quest, Jack In The Pot or Thor's Lightning. Tiki Fruits, a recent smash hit from the studio, features an 8 by 10 'chain reactor' grid that's well worth a spin if you've got a min!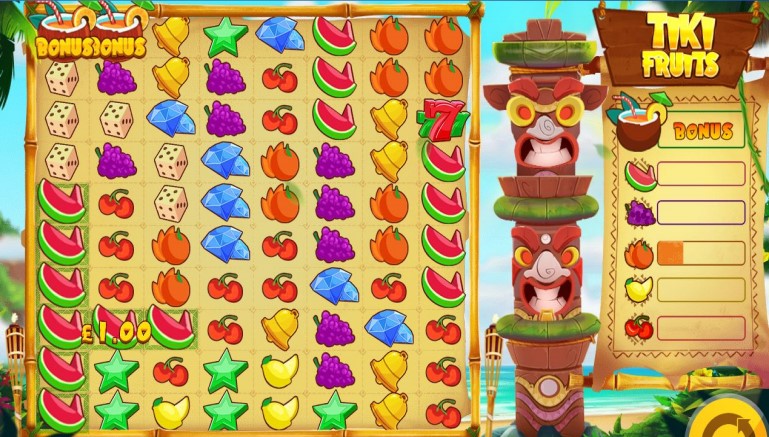 And to prove that there's always more juice to be squeezed from reel formats, Red Tiger introduced Power Reels, an even more extreme version seen in games like Five Star, Dragon's Luck and Totem Lightning. Not only have they boosted the number of reels and rows, but winlines also pay both ways, right-to-left and the reverse.
Newest Red Tiger slots
Red Tiger games features
We'll list some of the main categories of features available in the best Red Tiger slots, but in fact it's the sheer number of bonus features in games like Jack In The Pot (6 at the last count including our favourites, Beer Reels and Magic Pipe!) that make their games so much fun.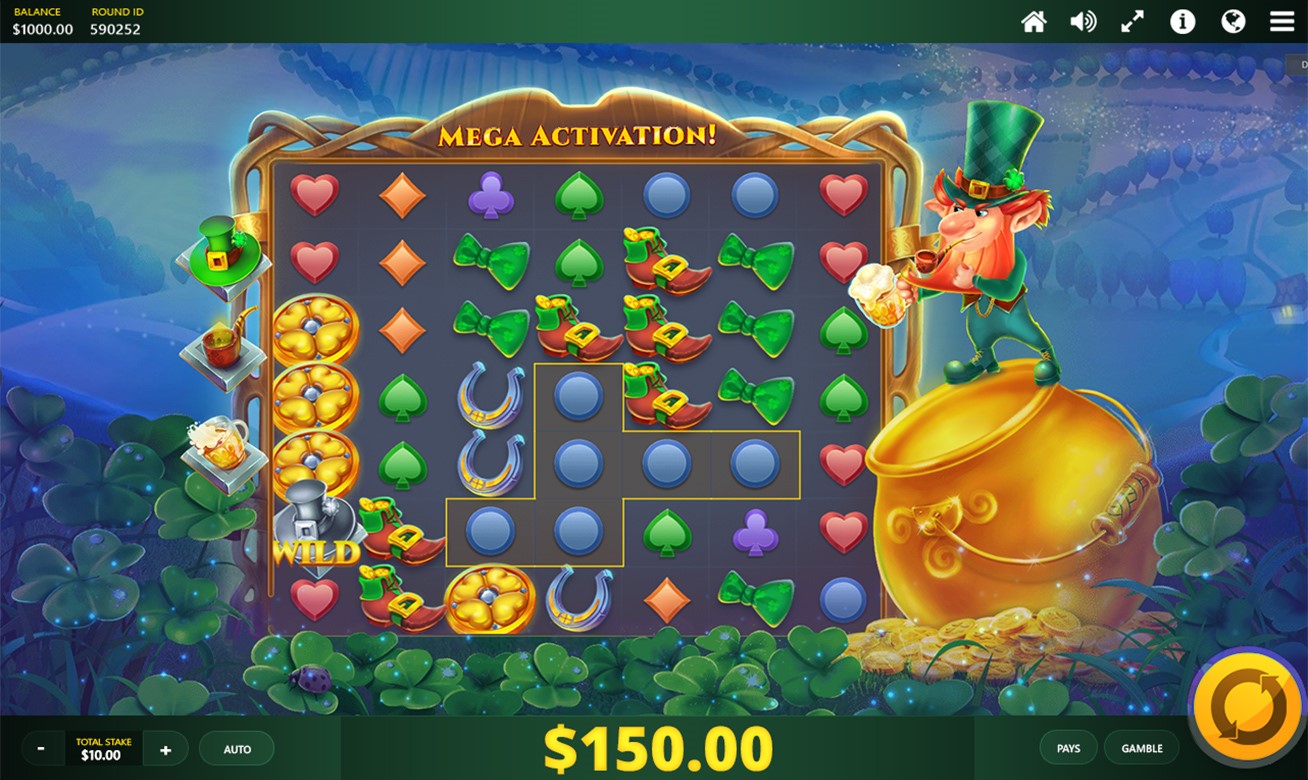 Red Tiger bonus games come in all flavours, like Treasure Run's cart ride where you choose the route he takes to scoop up cash prizes. Their Lucky Wizard slot's main bonus game features a potion-picker and a map adventure but it also has 4 other bonus features! OJO's a big fan of the Fortune Tree and Dragon Wheel concepts in the Fortune House slot too, which at 1st sight seems like a classic lucky Asian slot but it's much more thanks to its superb modern bonus features.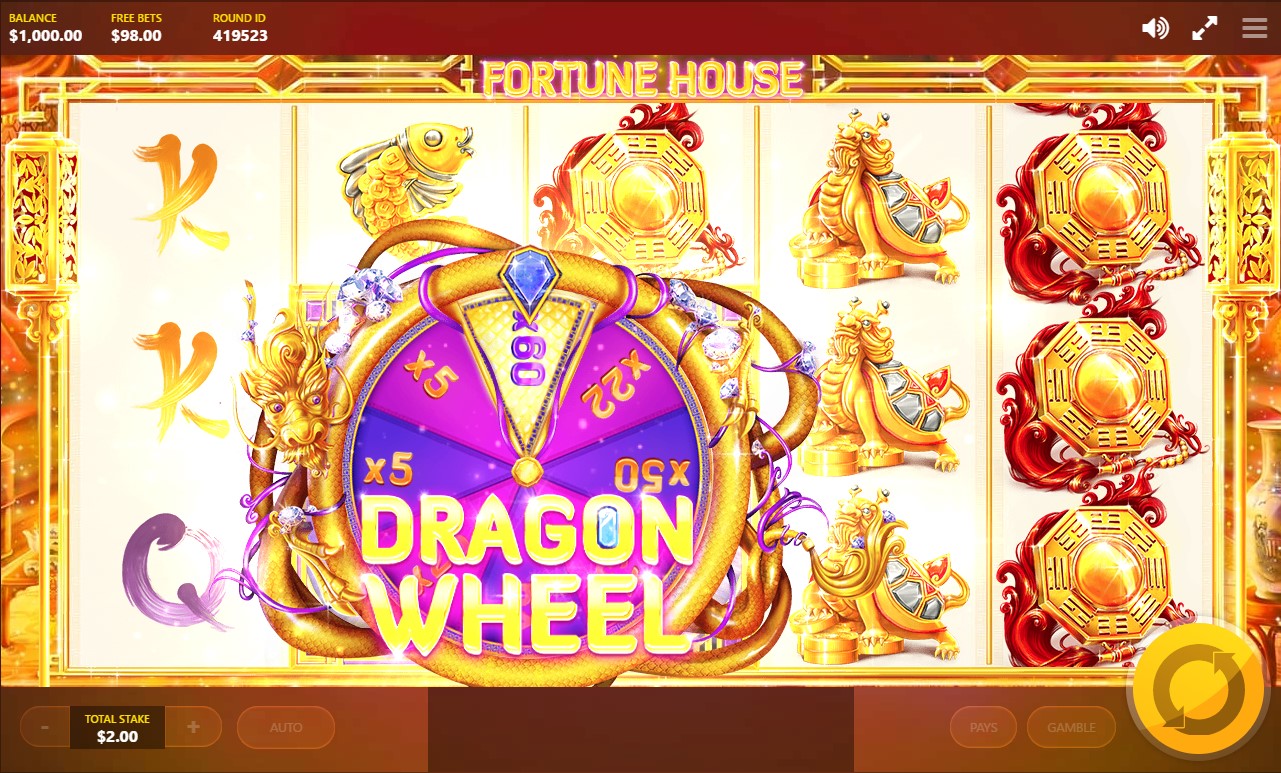 Play a few random Red Tiger online slots and you'll frequently come across free spins (which can be retriggered 10 times in Laser Fruit!), respins, switching reels, nudges, instant wins, stacked wilds and expanding wilds to name just a few. They've also included a Gamble feature – using a wheel rather than playing cards – to most slots, giving you the chance of a quick double-up after any prize win.
Red Tiger jackpot games
A massive factor in choosing Red Tiger slot games has to be their jackpots, which they've built in a unique and creative way.
At any one time, you'll find a decent portion of their games are eligible for jackpots – around 8 of them while we wrote this. Play any of these well-labelled games and you'll have the chance to win 2 progressive jackpots, the bigger Mega Jackpot and the smaller Daily Jackpot. Each game uses its own method of triggering a jackpot win, and when you win, the game will randomly cycle between the available jackpots before settling on the one you'll be taking home!
Progressive Jackpots
You've probably come across progressive jackpots before but Red Tiger do them a little different, with Daily Jackpots that must be won, and much bigger Mega Jackpots that keep going until someone gets the lot!
Red Tiger's jackpots work in the usual way and can award some pretty hefty prizes. A small part of each bet goes to boosting the jackpots, and another part to the seed fund which kicks in when someone wins a jackpot, to ensure that there's still a good-sized fresh jackpot up for grabs.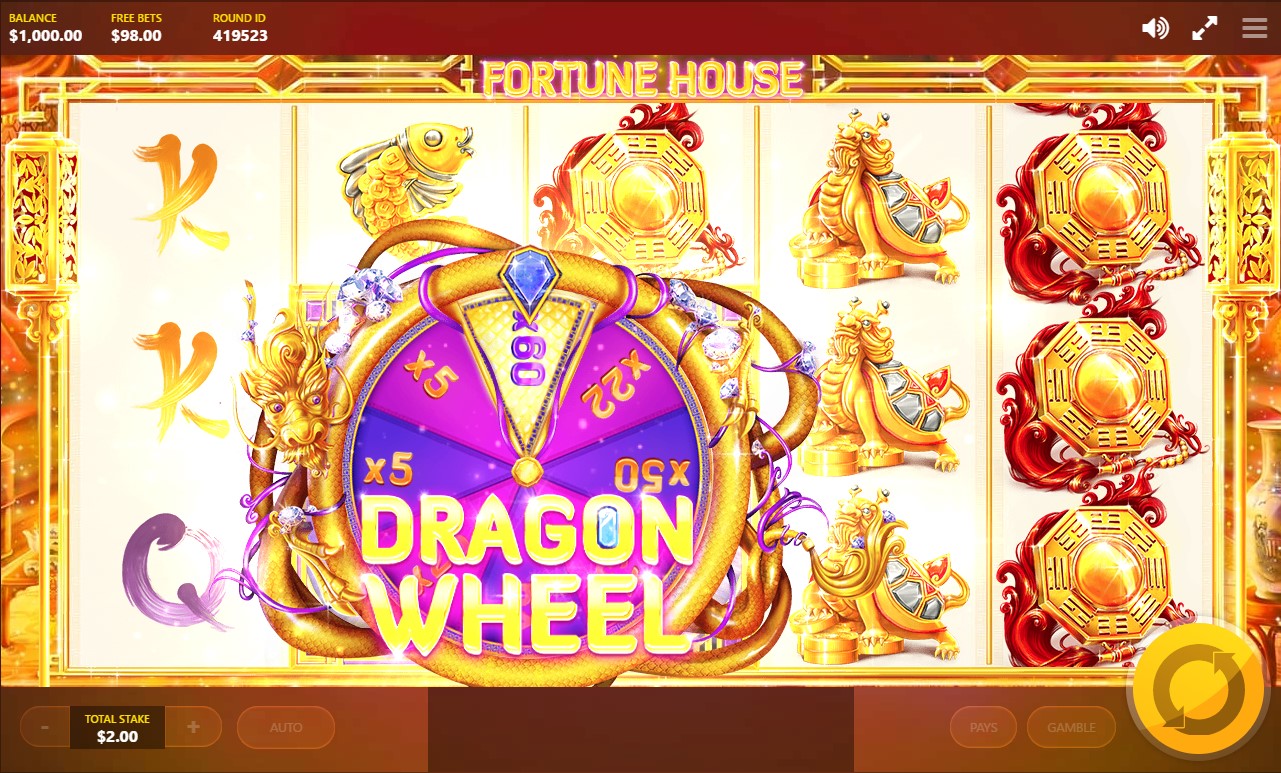 Daily 'Must Drop' Jackpots
This one's the real ground-breaker! Before Red Tiger, no one had created jackpots that HAD to be won before the day was out (which makes us the grocer who shouts, "everything must go"!). Red Tiger Daily Jackpots are timed-jackpots sometimes referred to as deadline-guaranteed that must be won before midnight.
They'll obviously be more limited in size than the Mega Jackpot that could build for weeks before hitting, but the Daily Jackpots are still hefty at over £5,000 – better than an apple that's past its sell-by!
How to find Red Tiger jackpot games? Look for any Red Tiger slot in the PlayOJO games lobby that has a red jackpot prize label.
OJO's favourite Red Tiger Gaming games
Top reasons to play Red Tiger Gaming slots
Design: Bright, clean and tons of fun – thanks to a legendary art team, you can say that about any Red Tiger game!
Features: Red Tiger's grid games are innovative, feature-rich slot creations that keep you on the edge of your seat.
Jackpots: Single jackpot slots are so 1999! You're nobody unless you can win at least 2 on any spin! Plus you get to choose from a wide range of games too.

OJO's final word on Red Tiger Gaming
With a massive selection of premium games and a handle on what features slots players love, Red Tiger are taking on the big boys. That kind of competition is grrrrrrrrrrrreat for OJOers! Go play!