Big Time Gaming Slots
Are Big Time Gaming slots the best out there?
SEE ALL
If you ever wondered why OJO wants games from smaller software developers like Big Time Gaming when he has oodles of content from gaming powerhouses like Games Global and NetEnt, prepare to be enlightened!
Words like pioneer are banded around willy-nilly these days, but our favourite Aussie slots developer put their pioneer pants on and owned them! Their designs are great but that's not how they earned their reputation for innovation. What did? Big Time Gaming slots with features on steroids! Not content with Wilds? Have some Expanding Wilds. Seen Multipliers before? Try some Unlimited Multipliers. Think you can handle any number of paylines? Try 586,791 of them!
In our Big Time Gaming casino software review, we're gonna reveal why their releases pack such a memorable punch when you play casino online. And then you'll know why Big Time Gaming games are played at the best UK online casino (ahem, that's us).

Who are Big Time Gaming?
Founded in 2011 by CEO Nik Robinson, Big Time Gaming is a privately-owned games studio based in Sydney. Their team has decades of combined experience at the likes of OpenBet and Rock Star Games, so they've got a proper gaming pedigree.
They mostly make online video slots and focus on introducing innovative new mechanics. They're best known for MegaWays™ but stuff like Reel Adventure™ and Triple Reaction™ keep them near the top of the online casino pile.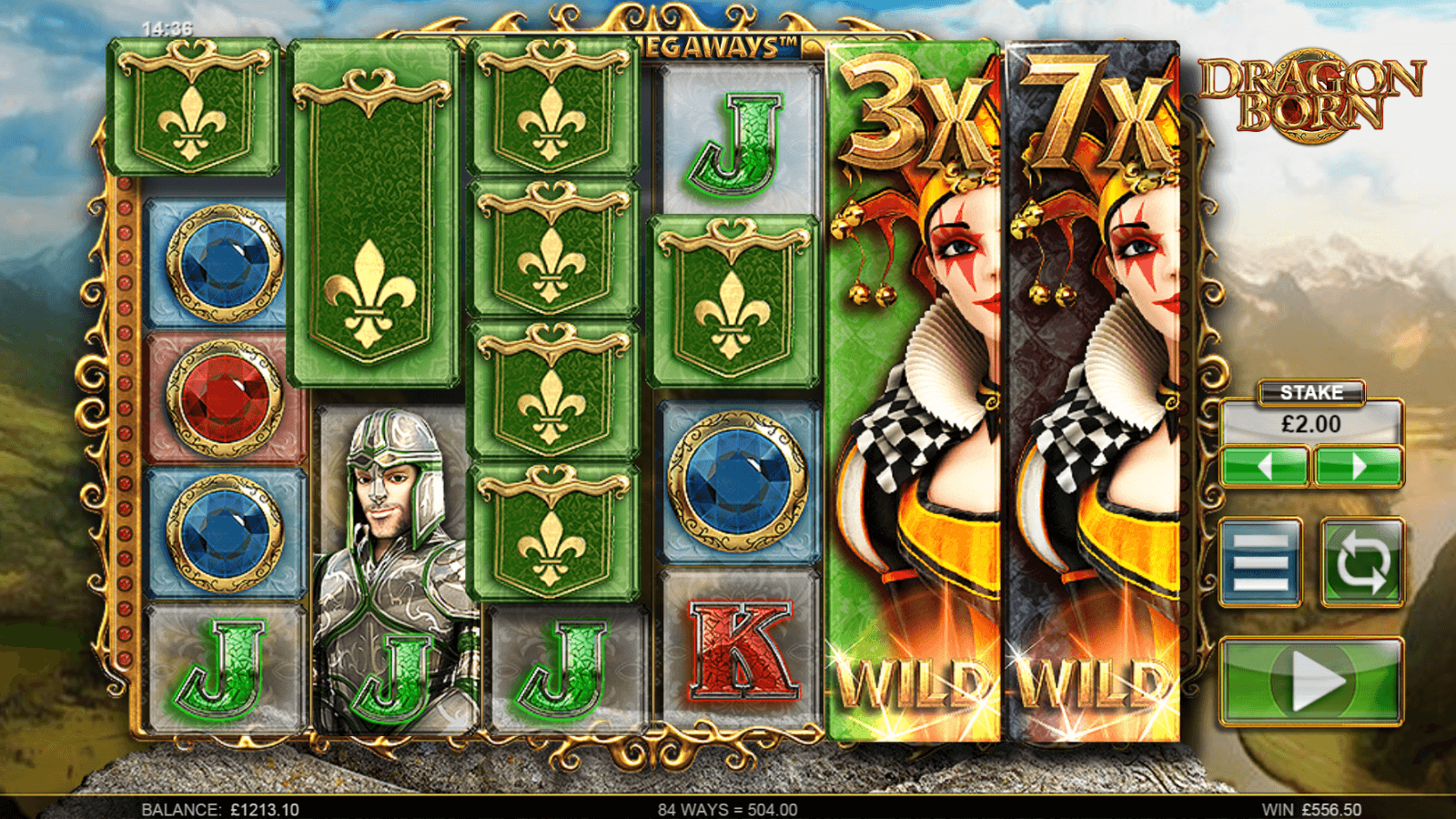 As they should be, Big Time Gaming take their legal and social responsibilities seriously, which means they're licenced and regulated in more jurisdictions than most of their rivals. Their software and business has got the stamp of approval from tough, respected regulators in the UK, Alderney, Malta, Gibraltar and Canada. We want OJOers to enjoy all of our Big Time Gaming slots safely, and always be in control of your play. If you'd like more info on how to enjoy their games responsibly, head to our Responsible Gaming page.
With a smaller team than other software houses churning out just a few games a year, you might think their trophy cabinet is bare, but what they lack in brawn, they are more than make up for with brains! In 2017, they scooped up 1st and 2nd place in the Casinomeister's Best New Slot category for Bonanza and Danger! High Voltage. Not tried them yet? OJO won't mind if you head off and play, but come back later. You ain't heard nuthin' yet…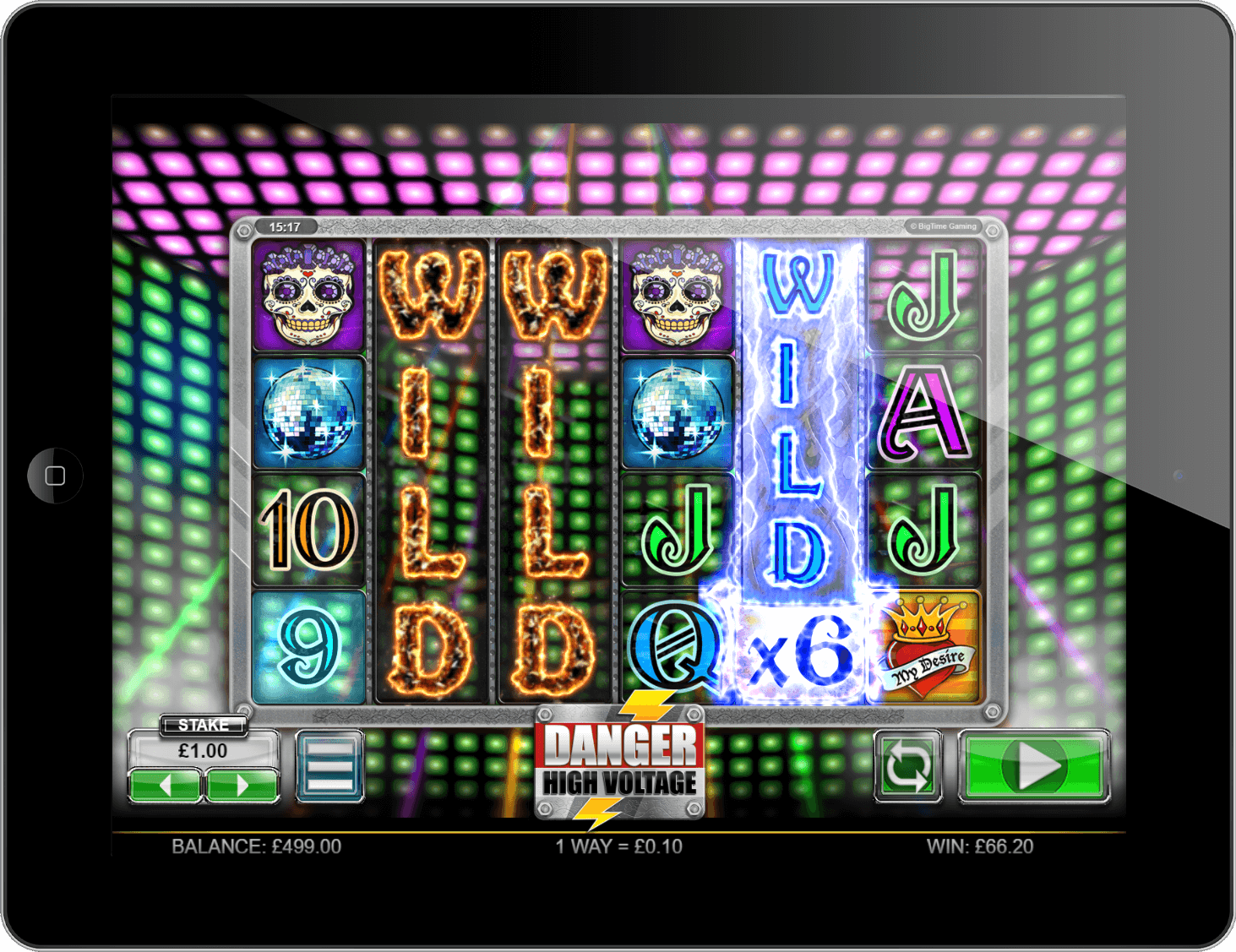 Most Popular Big Time Gaming Games
Big Time Gaming games
Big Time Gaming are relatively new kids on the gaming block, so they don't have a monster portfolio, but here at PlayOJO, we've got 14 of their best UK video slots including Holy Diver and arguably the definitive Big Time Gaming online slot, Bonanza (whose banjo-based hillbilly soundtrack was recorded by their CEO!).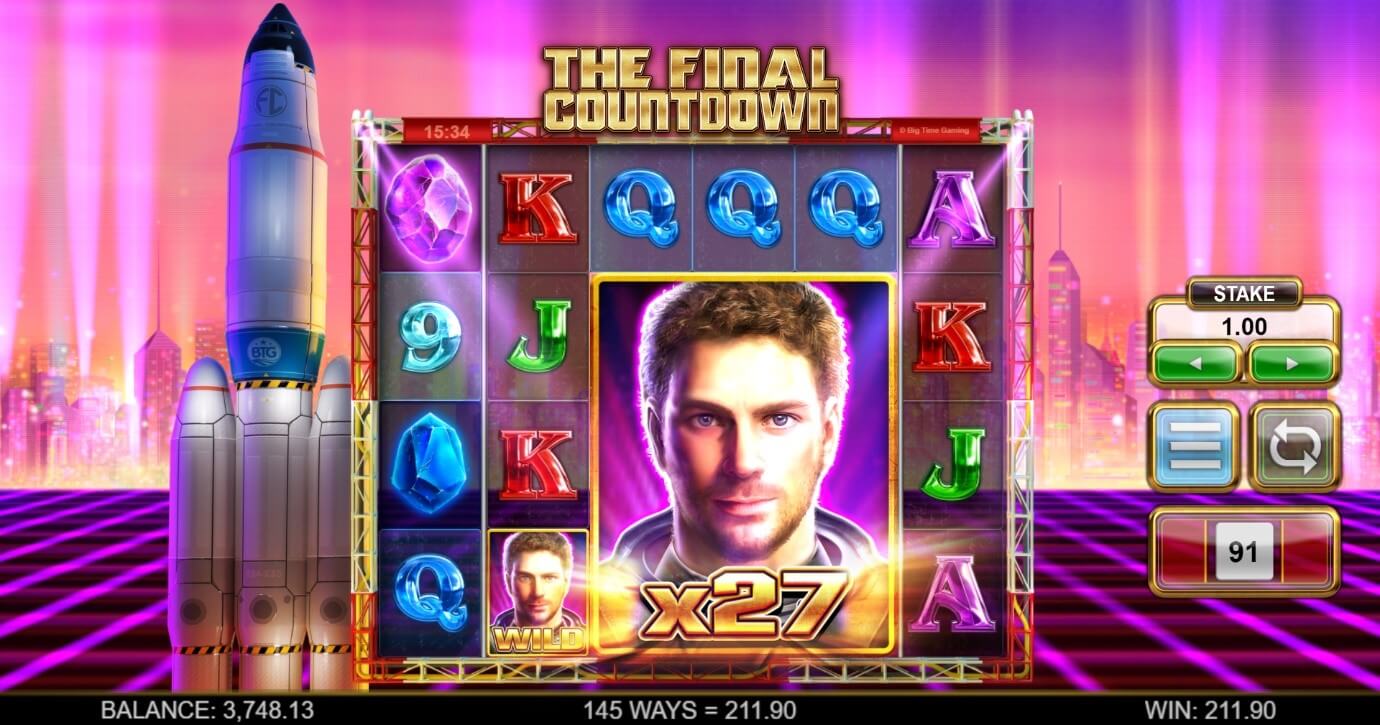 With only a few great games to win the hearts of OJO slots fans, they've gone for a little of everything when it comes to themes and formats. Check out the list above and you'll find a good range of reels and configurations, and themes such as Aztec, Ancient Egypt, fantasy and classic retro fruit machine. They've even managed to squeeze in a couple of branded slots in The Final Countdown and Who Wants To Be A Millionaire, reportedly the most eagerly anticipated branded slot in history!

Big Time Gaming slot features

Paylines are what keep Big Time Gaming designers awake at night, and OJO's handpicked a stonking selection of their best, including Holy Diver (586,791 Ways To Win!) and 7 other slots with over 100,000 paylines. In fact, only 1 of the 14 PlayOJO Big Time Gaming slots has less than 200 win lines

When it comes to the numbers that matter, Big Time Gaming show they know what players want. From just 1p and usually no more than £40 a spin, OJOers get the chance to bag over 20,000 times their stake (that could be £250,000 in cash monies!). BTG's Queen of Riches slot has been known to pay out 19,531x stake on a single spin.

Big Time Gaming play fair too, by ensuring that the average long term payout (or RTP) is almost always between 95% and 97%, and that's hard to beat out there in slotsland. Don't forget, you also get money back on every spin of any Big Time Gaming slot through OJOplus.

All Big Time Gaming online games have real money and demo versions, which comes in handy if you want to see how features like Reel Adventure™ work before you put your own dubloons on the line.

And when you're ready to play for real, you can use our deposit casino PayPal option as well as a wide range of debit and credit cards. Boom!

BTG know that over 50% of all Big Time Gaming online casino games are played on phones or tablets, so they've made sure that all Big Time Gaming mobile slots are just as good using small touch screens.
We've covered the basics, but Big Time Gaming bonus games and formats are what make their slots really stand out from the crowd. They're always packed with features that guarantee thrills and spills every few spins.
As a slots supremo (you must be, you've got this far in the review!) you expect Big Time Gaming free spins, wilds and scatters, right? Sure, you get those in almost every game, but often with a twist. Most of our selection offer free spins combined with multipliers and wilds, but you'll also encounter unlimited win multipliers, expanding wilds that cover the whole reel, mega symbols (like in the screenshot above) which cover 4 or more positions on adjacent reels, and mega mystery symbols.
Games like Extra Chilli even manage to cram in unique features like Extra Reels, Reactions and Free Spins Gamble too! We won't go into how each one works; you'll have to give it a spin to see!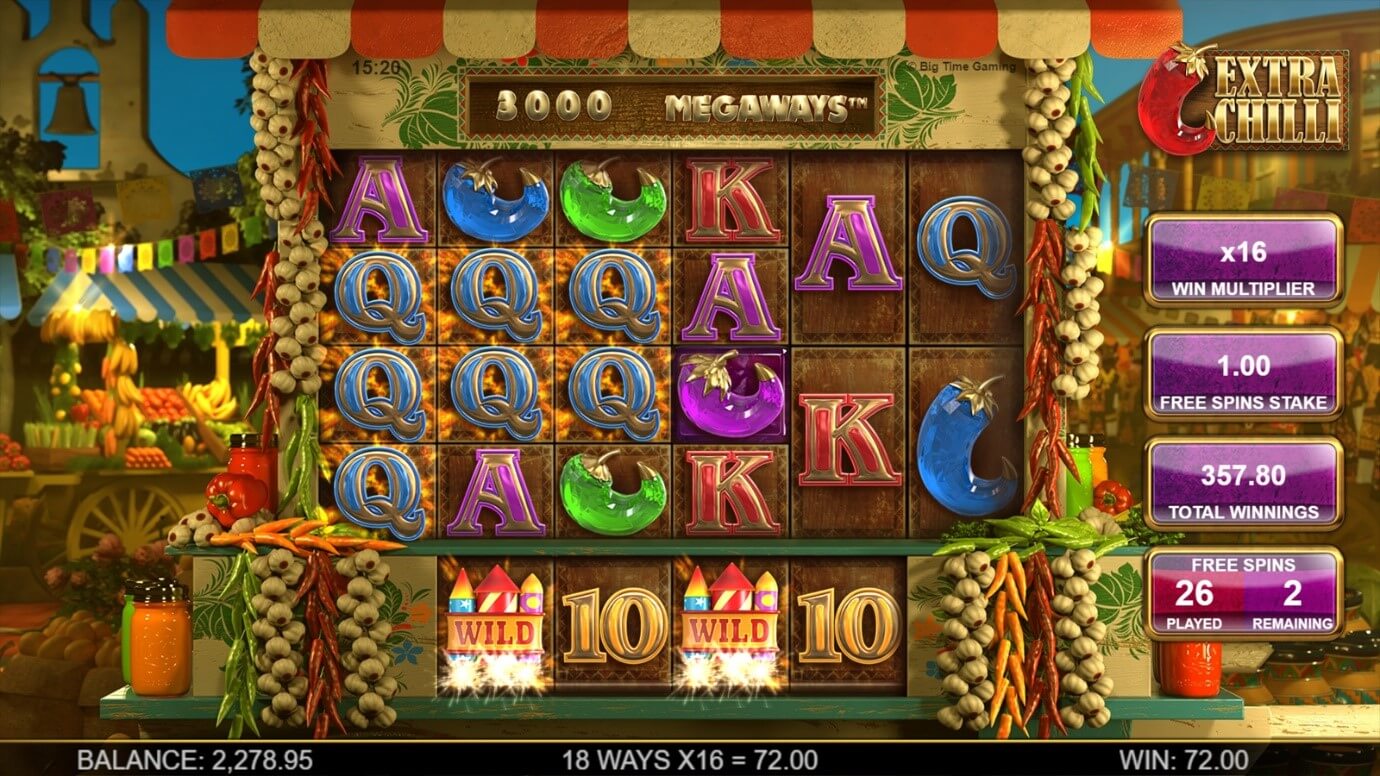 What is MegaWays?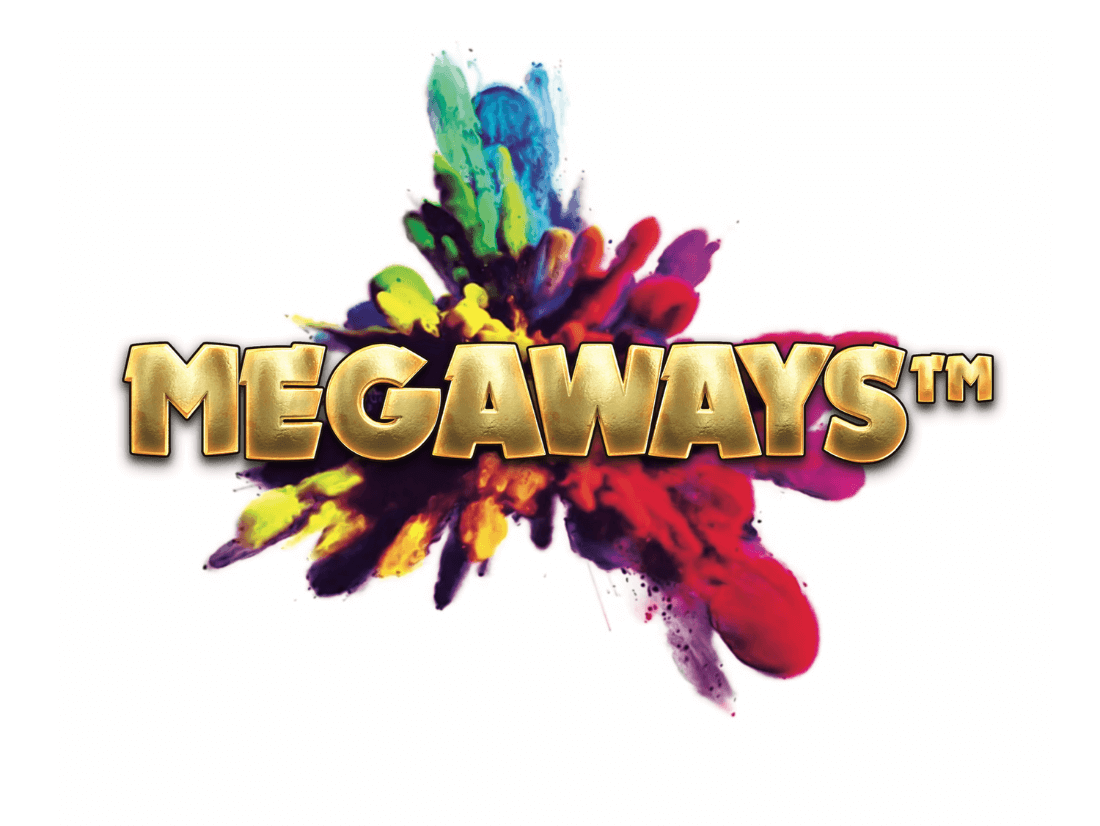 The beating heart of the Big Time Gaming slot portfolio is MegaWays, a revolutionary reel mechanic first seen in their Dragon Born slot, though it's since been used in hit titles like Bonanza and White Rabbit.
MegaWays slots vary the number of positions on each reel – on every spin! You might get 3 symbols on one vertical reel, you might get 7. Multiply all of those permutations and you get a gob-smacking number of possible Ways To Win. Play the Big Time Gaming White Rabbit slot and you can get over 100,000 paylines!
What is Reel Adventure?
Reel Adventure is a clever little format nicked from the video game world which adds a narrative to your slots experience. No more endless spinning and hoping – now you're rooting for your hero on their quest for treasures. See the window underneath the reels in the picture below? That's the Reel Adventure feature, first used in BTG's Holy Diver slot.
Every time you spin the reels, your character advances 1 or more steps down the road. On his journey, he'll encounter instant wins, bonus features and other rewards that turn a typical online video slot into a different adventure every time you play. Reel adventure has been so well received that you can expect to see it in plenty of Big Time Gaming slots in the future.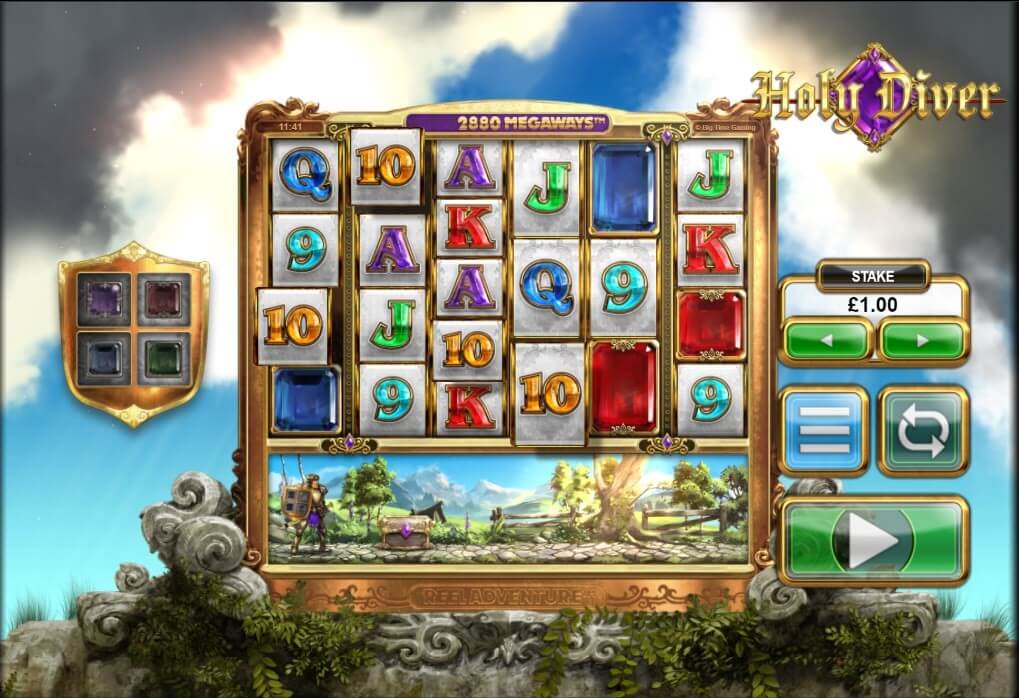 What is Triple Reaction?
Triple Reaction is Big Time Gaming's latest innovation, and our new Opal Fruits slot is the guinea pig for this exciting mechanic. When it's activated, the reels can spin in three different directions. Combined with wilds and multipliers, it can deliver some eye-popping wins of up to 36,000 times your stake. This video from BTG gives you an idea of how it works….
Here's a nailbiting retrigger during testing! Full Colour! Opal Fruits will be live on Leo Vegas tomorrow and Kim will be leading the charge on Twitch from 8:00pm @LetsGiveItASpin @CasinoGrounds @LeoVegasUK @LeoVegasSverige pic.twitter.com/LmwCFn5wf3

— Big Time official (@_BIGTIME_GAMING) May 28, 2019
Given how much brain power and originality goes into every new Big Time Gaming slot release, it's no surprise they go for quality over quantity, with just 3 or 4 new games launched each year. Here are just a few of their most recent releases. Played any of these little beauties yet?
Newest Big Time Gaming Slots
Top reasons to play Big Time Gaming slots
Originality: One pioneering format might be a fluke but with Reel Adventure and other in-game gems, Big Time Gaming just keep on delivering!
Win potential: Who needs jackpot slots when you can bag a six-figure sum for just a few quid. That's what a stellar combo like MegaWays plus Multipliers can do for ya!?
Integrity: We believe nothing's more important than gaming you can trust. Big Time Gaming have got the licences and trustworthy team to match.
Brains: We can't promise we fully understand the complex math models that power Big Time Gaming games. But they're the juice that powers their most innovative features, so we salute you, BTG Bods!
Value: From high RTP payout levels to Big Time Gaming demo versions and monster max wins, BTG games won't leave you feeling short-changed.

OJO's final word on Big Time Gaming
Big Time Gaming are the Ant-Man of the slots universe – small but super strong! If you want a rollercoaster ride wrapped up in snazzy graphics and the chance to win the lot, their games will do the trick.
Get spinning, amigo!