Game Review
Pixies of the Forest slot reinvents a classic game


It might look like other fantasy slots but IGT's Pixies of the Forest slot is the iceberg of online casino games, a little jewel with a whole world of fun hidden below the surface.
Launched in 2012, this Pixies of the Forest slot game is an online adaption of Secrets of the Forest, one of the most successful IGT land-based slots ever.
From the unusual 3-lines-for-1-coin betting structure to the enriched Free Spins bonus game, you'll find plenty to enjoy in this magical online game.
In OJO's Pixies of the Forest slot review, he'll give you the guided tour of its many special features plus the numbers that really matter.
Shazam! Let the magic begin….

Pixies of the Forest slot design
IGT left nothing to chance when it came to the Pixies of the Forest slots game theme, going all out for the Midsummer Night's Dream style enchanted world inhabited by pixies, filled with magic and treasure.
Theme
You know the drill when you hear the word pixies. Think playful characters, pixie dust, sparkly magic and a little dash of Celtic mysticism.
The game is set in a bright, cheerful woodland wonderland where pixies bestow magical gifts (they don't like to call is cold, hard cash) on those who venture in.
The reels have both a golden celtic knot frame and garlands of leaves down the side of each reel, while the game controls all follow the green, gold and purple colour palette and fantasy style.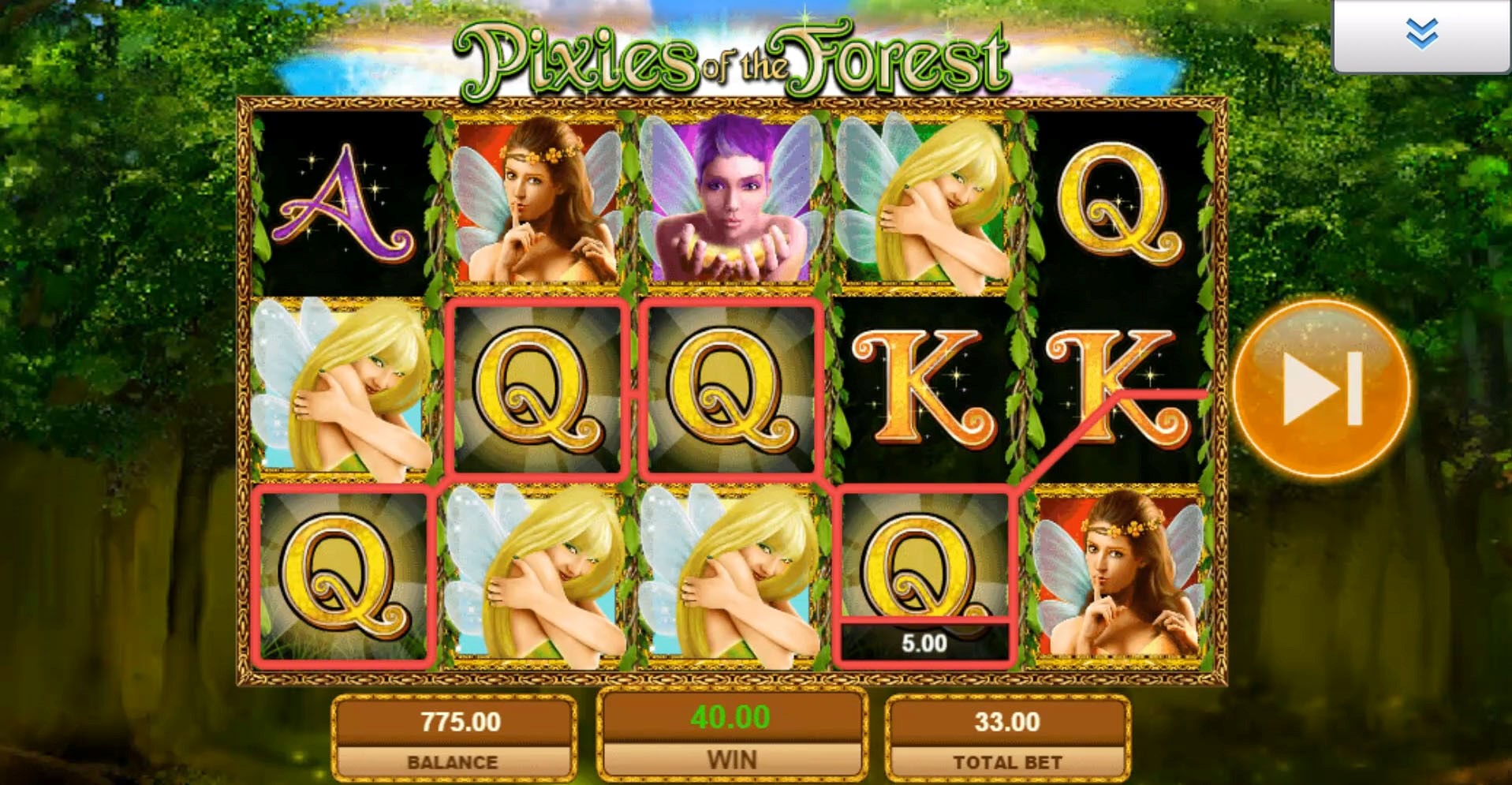 Symbols
Pixies of the Forest online slot has just 7 base game symbols, of which, unusually, there are just 3 low value playing card symbols; Ace, King and Queen.
They employ the kind of sweet, ornate design you might find in a Disney movie but make no mistake, this magical slot is for grown-ups only.
The next 3 symbols are 3 different pixie characters, with the game's logo taking top spot as the most valuable symbol.
The Free Spins Bonus is central to this slot's gameplay so you best be on the lookout for the Bonus scatter, a ruby gemstone surrounded by leaves and handily inscribed with the word Bonus. The mystic purple Wild symbol is also unmistakable.
Sound
With their Pixies of the Forest online slot, IGT have tried to create an enchanting audio and visual experience. In fact the soundtrack plays such a key role in creating a magical atmosphere, they call it a musical score!
Ambitious talk from the multinational gaming goliath but they've backed it up with some pleasing noise throughout the game when you play Pixies of the Forest slot at PlayOJO.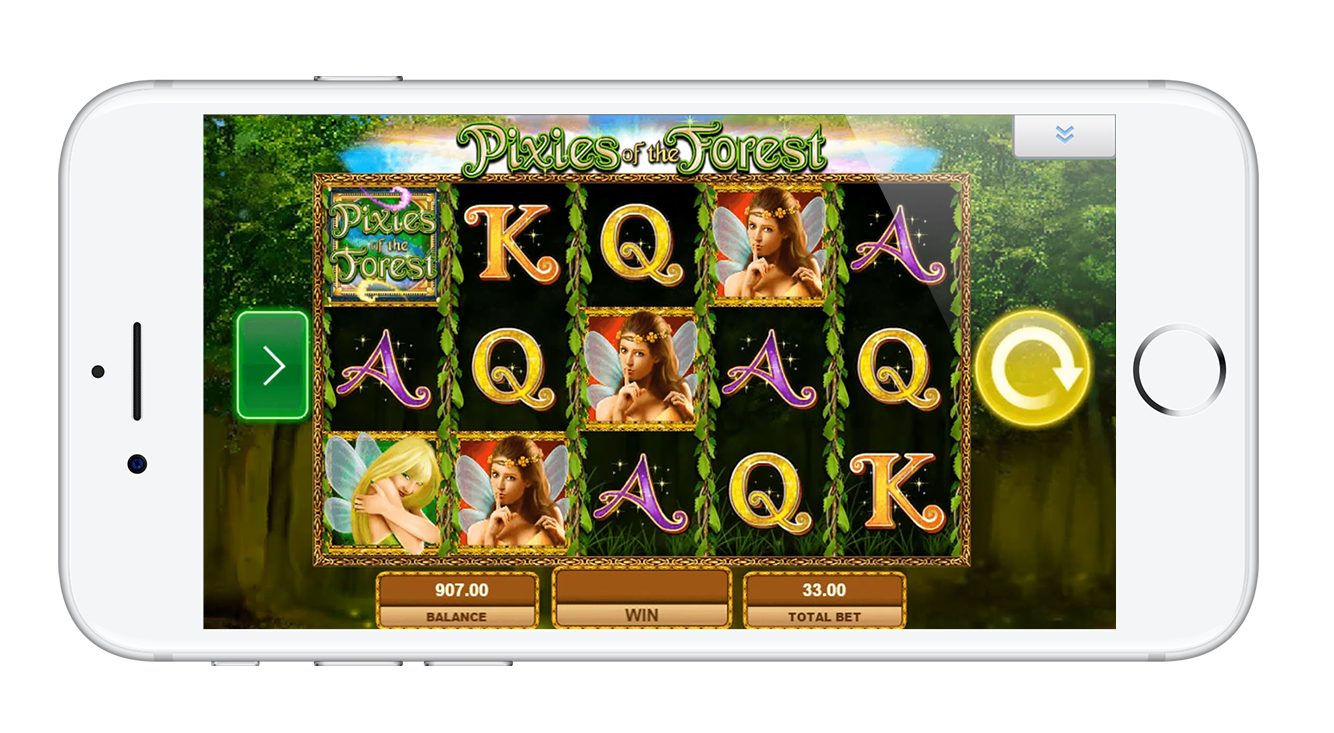 Mobile
With little to distract you from the action on the vibrant reels and standout Spin button, Pixies of the Forest mobile slot keeps you entertained longer than most phone casino games.
The controls are intuitive so it's easy to change stakes and check out the game rules with a touch or two of your screen.
How to play Pixies of the Forest slot game
Before you play Pixies of the Forest slot, you'll need a PlayOJO account. Get yourself signed up in a jiffy to play slots online and decide how much you want to wager. There's no Pixies of the Forest slot demo so it's straight into the real deal at 33p or more a spin.
Depositing to play Pixies of the Forest slot
Bear that minimum bet in mind when you're figuring out how much to deposit, as good bankroll management is as much a part of your strategy when you play at an online casino with real money as choosing which games to play.
Fortunately, you've picked the fairest of them all, so OJO will send 50 Free Spins your way when you make your first deposit.
No wagering requirements, no maximum win, no withdrawal restrictions. Fair do's! And of all the fast, safe and secure casino deposit methods on offer, we reckon PayPal casino deposits are the smart move.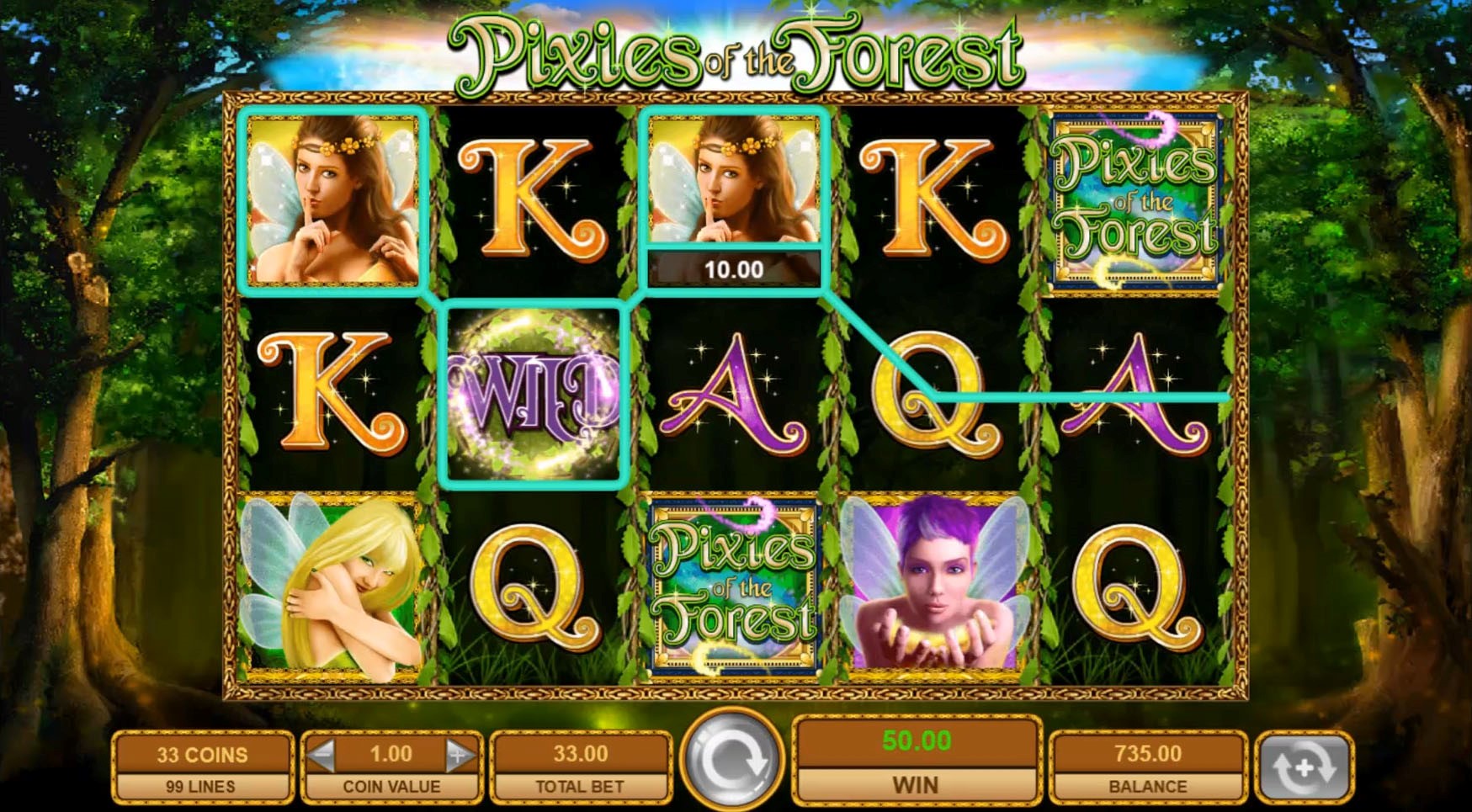 How to bet
Once you've funded your account and fired up Pixies of the Forest slot online, it's time to choose a bet size. Pixies of the Forest has a fixed 33-coin bet, though your stake per coin is applied to all 99 paylines.
You can bet just 1p per coin for a 33p total bet, or almost anything up to £30 per coin, which makes for a somewhat punchy £990 bet per spin.
Don't see many of those! Whatever you choose to bet, make sure you can afford. Sensible staking is a huge part of responsible gaming, and only by managing your gaming can it be fun.
If you're an experienced slots player, you'll be happy to see an autoplay feature which lets you play up to 100 spins at a time and choose win and loss limits that end the autoplay sooner.

Pixies of the Forest slot rules
Let's kick off the rules with arguably the most important elements – how much you can win, and the Return To Player or RTP. Then we'll get into the fun stuff, the superb selection of Pixies of the Forest slot features!
Payouts
First up, the headline number - £250,000. That's the best you can do in a single spin of our Pixies of the Forest slot machine. Not bad for 10 seconds' work. But unless you're both a high roller and extremely lucky, we should really talk about the more realistic of the big wins.
You'll scoop 2000 coins if you land 5 Pixies of the Forest symbols, but that's only the half of it as the Tumbling Reels feature and Free Spins features can produce sequences of wins that add up to much bigger slice of pie.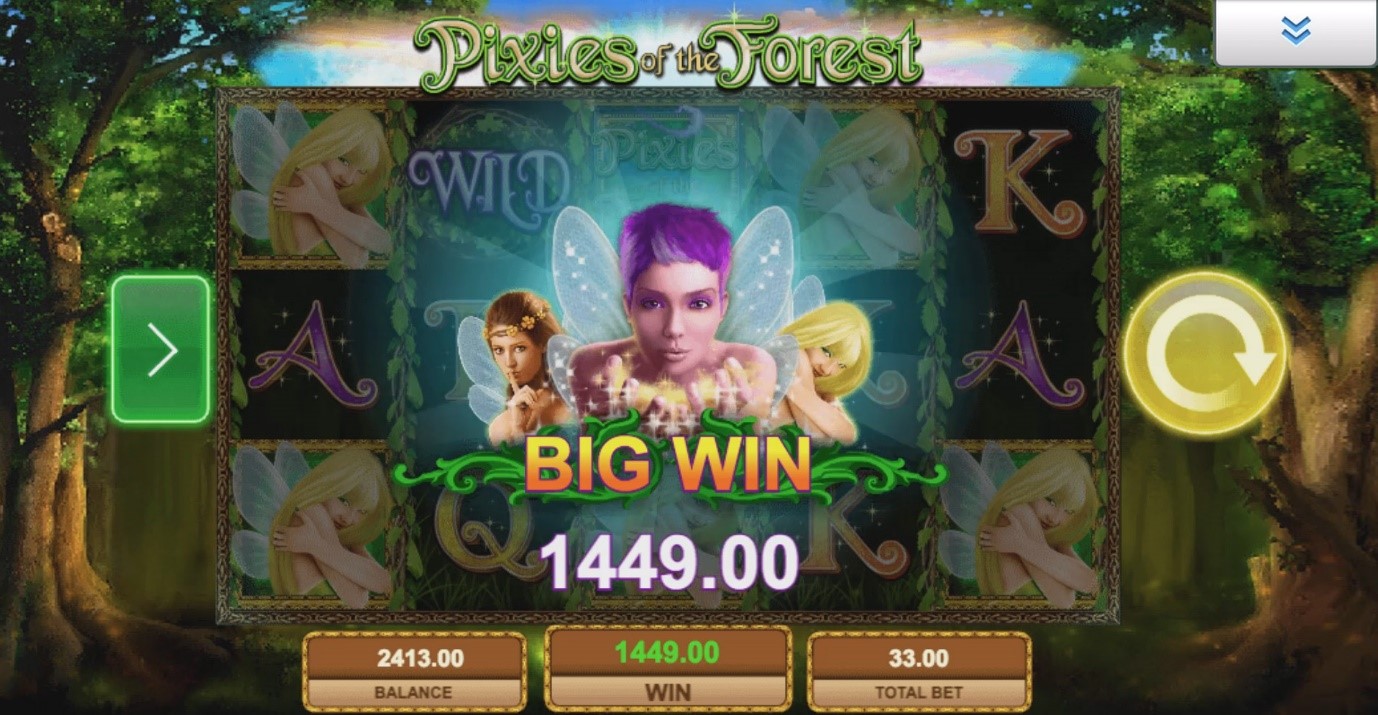 RTP
The Pixies of the Forest slot RTP is around 93%, so effectively a 7% house edge. Now despite an awesome combination of features behind that Pixies of the Forest RTP figure, that number ain't no great shakes.
RTPs in games like Starburst and Ted run are in the 96% ballpark these days. But 93% is not too far off and the bonus features more than make up for the modest edge, and don't forget, you get all that lovely real-time cashback OJO gives you on every spin. Real cash, yours to use. No small print.
Connected Lines
This is IGT's way of givin' you more for less, and it certainly gives you a ton of ways to win. In most traditional slots, you get 1 payline per coin. Simple.
The Pixies of the Forest slot machine gives you 3 paylines for every coin bet. Unlike other high-payline slots whose paylines are a confusing tangle of routes from the first reel to the last, the Connecting Lines of Pixies of the Forest slot are based on a simple concept; winning combinations can be made using symbols that connect to the same row, 1 line above or 1 line below.
For slot engine nerds, here's the concept in action with some of the 99 paylines at your disposal.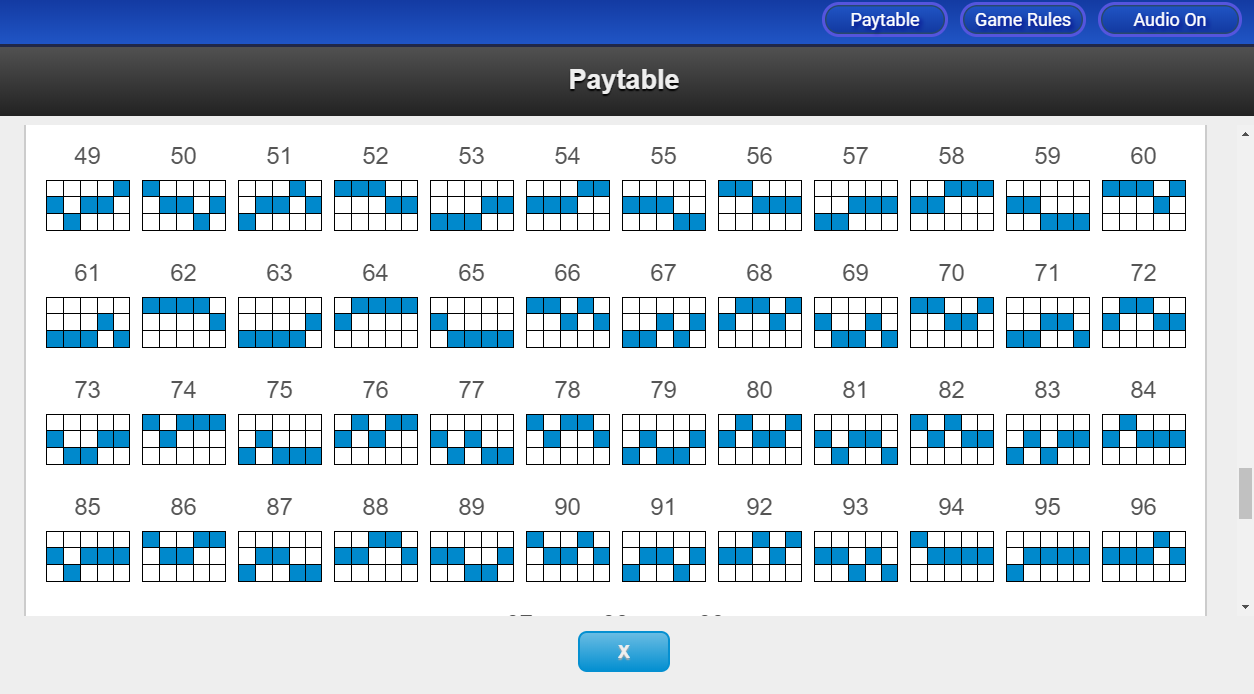 Tumbling Reels
Much like the cascading reels or Avalanche feature found with slots like Gonzo s Quest, Tumbling Reels destroy each symbol in a winning combination so that the symbols above them can tumble down, with more wins during the same spin. Tumbles continue until no more winning combos can be made.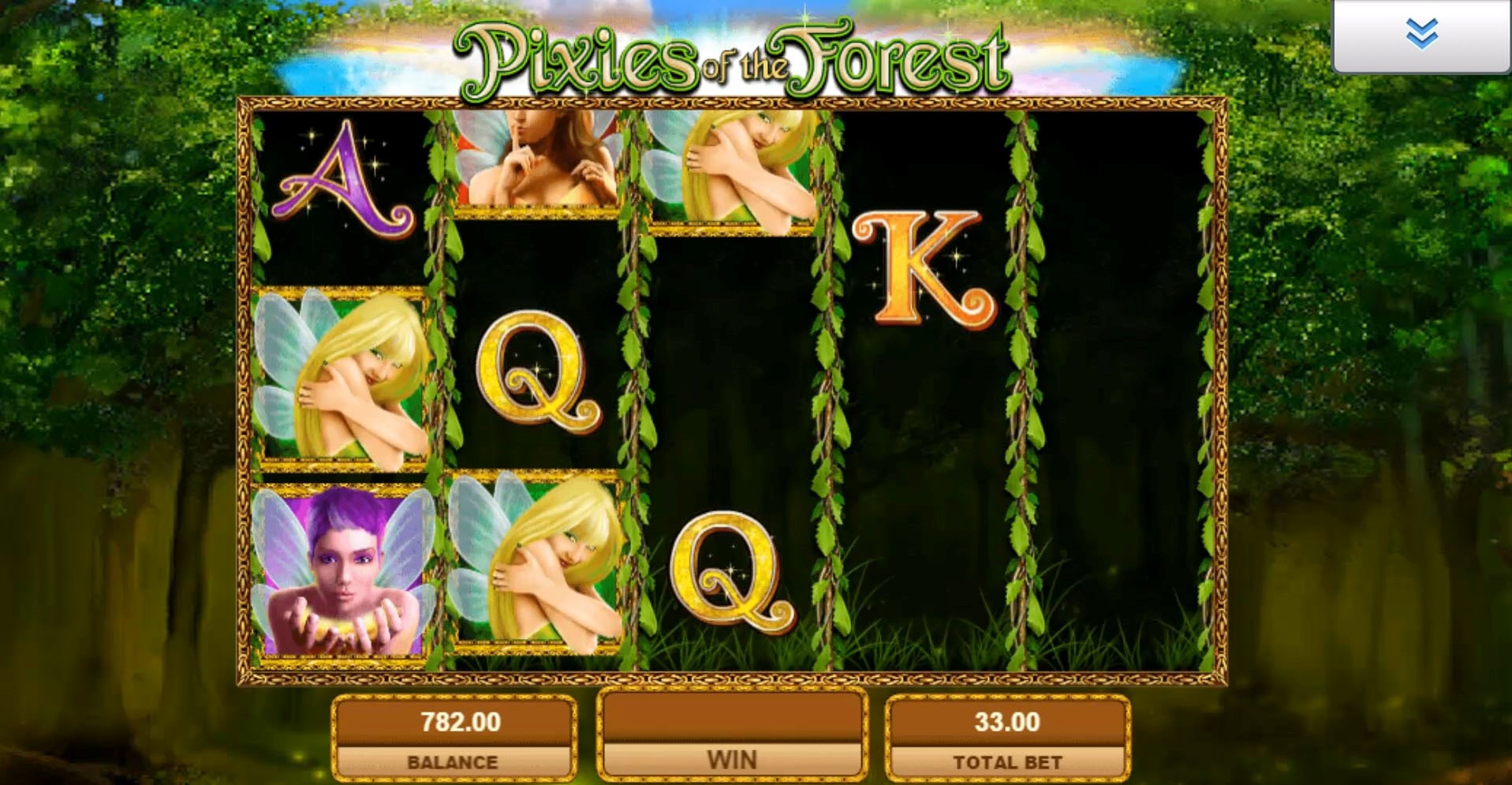 Wilds
Wild symbols can appear on reels 2, 3 and 4, and when they do, they substitute for all symbols except the Bonus scatter.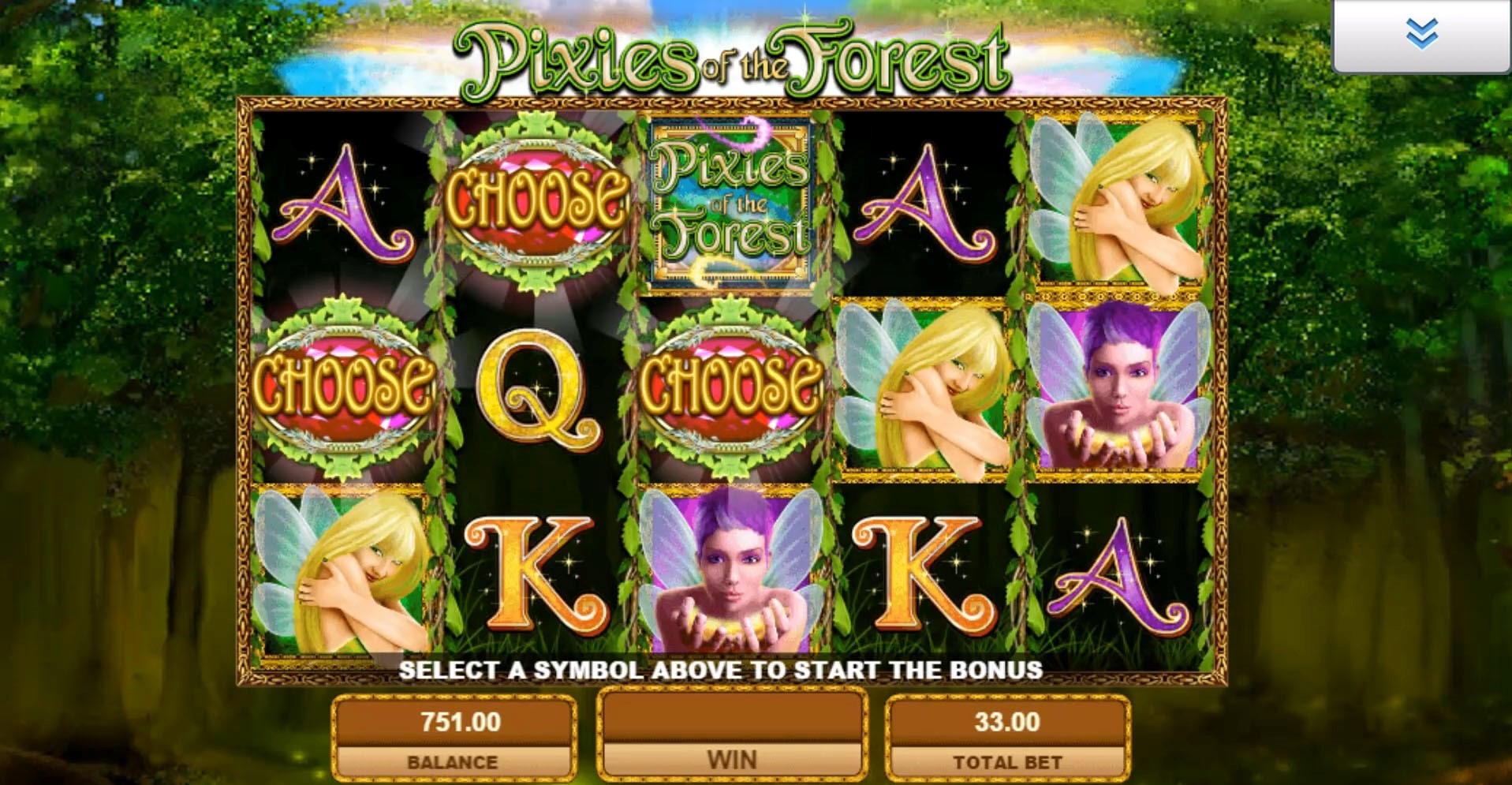 Free Spins Bonus
Land 3 bonus symbols on reels 1, 2 and 3 (and on a winning payline too) and you'll be awarded some Free Spins.
Whether it's a wheel or some other method, it's always fun to be awarded a random number of Free Spins, and here we have a picker mini game. Pick a bonus symbol and you'll reveal how many Free Spins you're getting from 5 up to 11.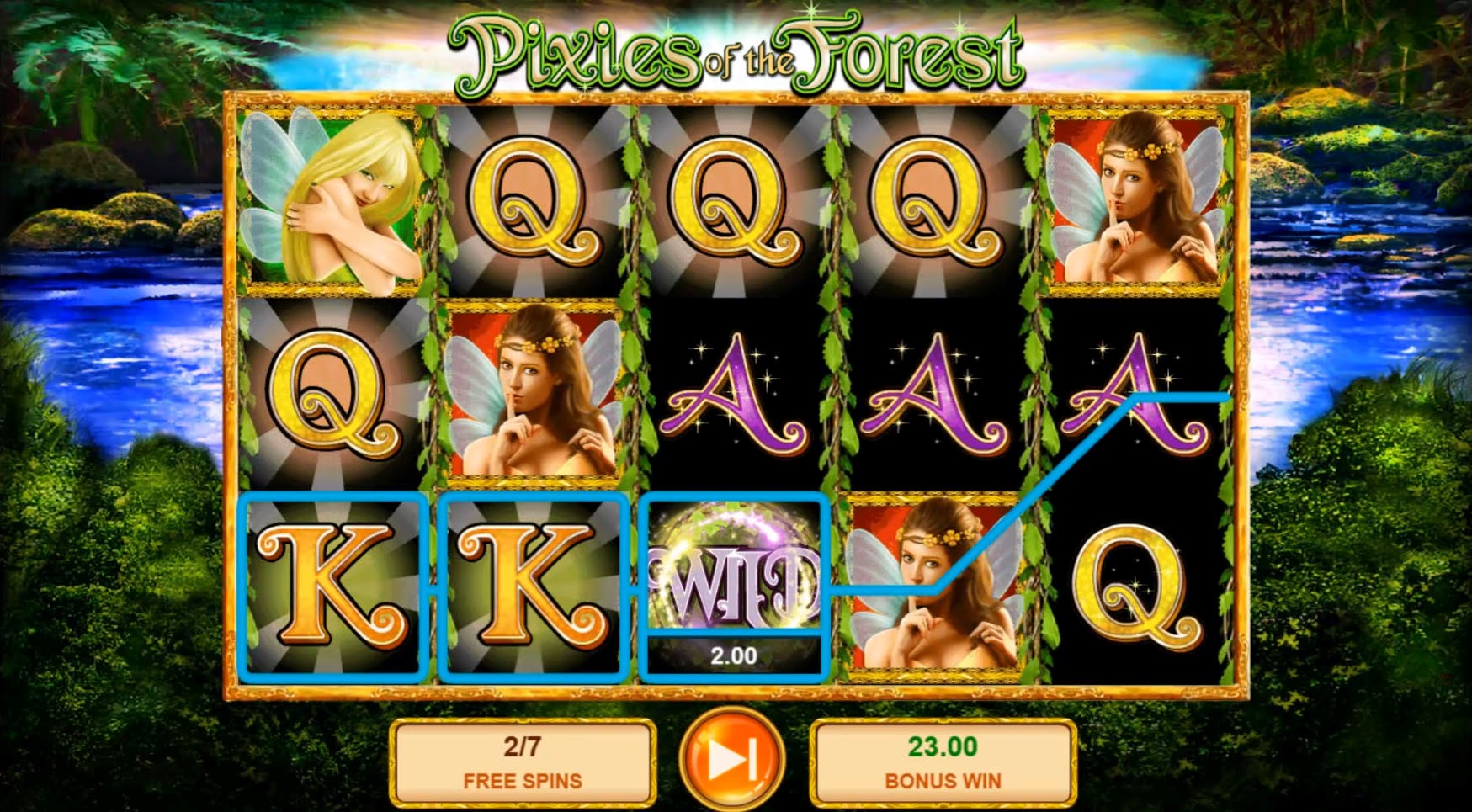 The Free Spins themselves happen on super-rich reels packed with more Wilds, including Wilds that can now appear on reel 1.
OJO says…
What works in a casino doesn't always work online but IGT have done their superstar game proud. With some real innovation, a fairy tale feature set and an ever-young theme, Pixies of the Forest is a dream slot that could only be improved by the addition of, let's say, jackpots?

Like this? Then try….
Pixies of the Forest 2 slot! And guess what it has…. Jackpots! Immerse yourself in the same magical theme, play 99 lines for 33 coins again but this time, you could win 1 of 3 progressive jackpots at any time. CHA CHING!