CHAT HOST'S CHOICE: MASKED SINGER SLINGO
ENJOY THE BEST OF BOTH WORLDS AND UNMASK SOME FUN
Our Chat Host gives you the lowdown on their latest favourite game
Lights, camera, action! Whether you're a bingo fan or a slots fan, we've got a treat for you. That's because our latest game recommendation is Masked Singer Slingo.
The stage is set and there's a top prize of £100,000 waiting to be unveiled – it's time to see who's hiding behind the mask!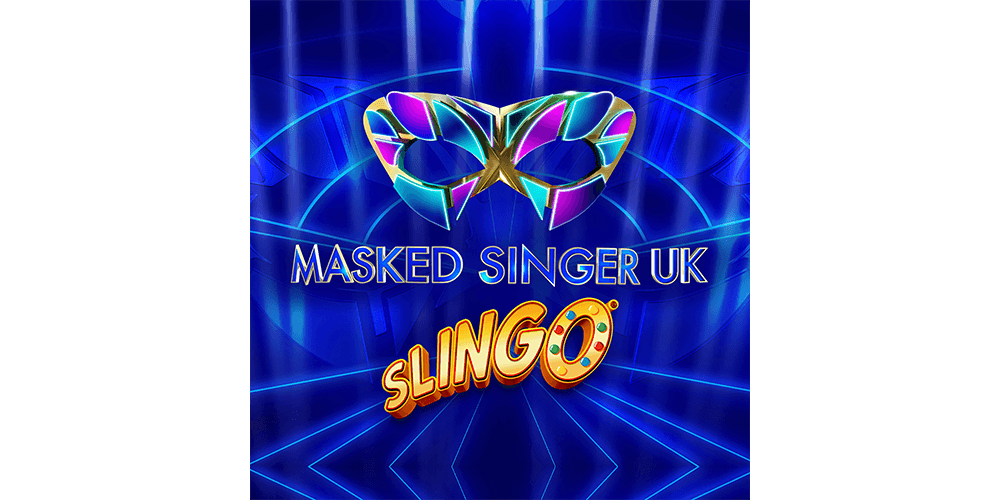 MASKED SINGER SLINGO
As the name suggests, Slingo is simply a combination of Slots and Bingo – a gaming cocktail, if you like! Set on a 5x5 grid, the aim of the game is to match your numbers with those that land on the spinning reels. The more lines you complete, the more you could potentially win.
We may be biased but this is one of the most glamorous Slingo games around, with bright lights and dazzling colours – we'd expect nothing less from the Masked Singer! And you're in good company too, with series three character Rockhopper on hand at the side of the grid to keep you in check.
So, how do you win? Well, in this game, you start with 11 spins. If you manage to complete four lines, the prize money starts rolling in. Just like regular slots you'll encounter Wilds (Rockhopper in this case) and Super Wilds (say hello to Snow Leopard!). There will also be the opportunity to win Free Spins, which can be used once your initial allocation is finished.
Beware though! You may find yourself on a roll but the joker symbol is waiting to stop you in your tracks. If you bump into Traffic Cone, you'll be stopped from crossing off a number on that particular spin.
It's not all bad though! Land on a coin symbol and you'll be treated to an instant cash prize. Plus, Scatter prizes could be on the horizon if you land 3, 4 or 5 Wilds on the reels on a single spin. With a top prize of £100,000 waiting to be unmasked, you could be the star of the show!
Once your 11 spins have come to an end, you're more than welcome to play on, whether it's with Free Spins you've picked up along the way or with real cash. If not, you can collect your prizes and end the game.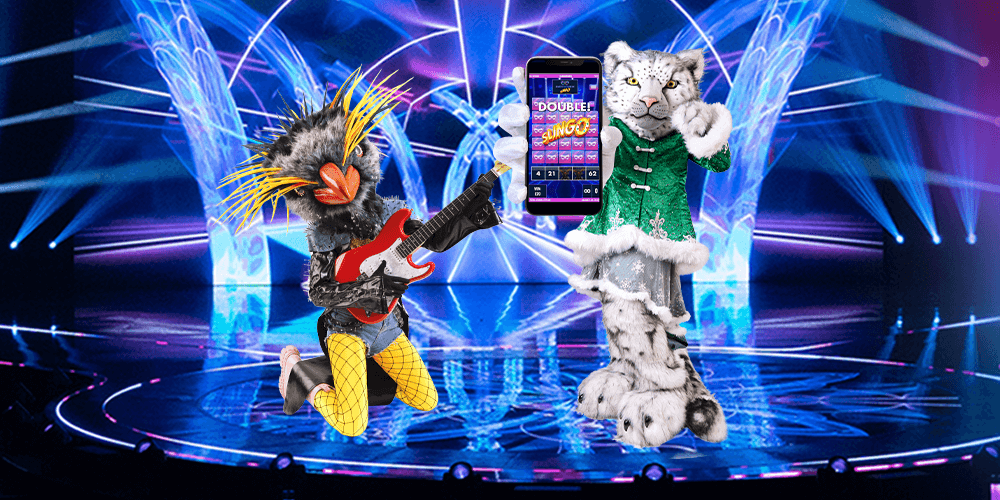 WHERE TO FIND MASKED SINGER SLINGO
So, does that sound like your kind of jam? If so, Masked Singer Slingo can be found in the Popular Games section of the site. Plus, we're also the home of the official Masked Singer Slot and bingo game.
We hope you love it as much as we do! There are also plenty of other games waiting to be explored and, as ever, you'll get money back every time you play.