Skrill
Skrill Casino Payments at OJO Casino
Call it Moneybookers, Skrill or as OJO refers to it: the best e-wallet EVER! Skrill casino payments can be performed by anyone and they have over 40 currencies covered, you don't have to make any compromises. Control your transactions by using the dedicated mobile app and join the party of those who have said goodbye to bank cards to become Skrill e-wallet holders. OJO SAYS IT'S SKRILLIANT!

| | MINIMUM |
| --- | --- |
| DEPOSITS | $10 |
| WITHDRAWALS | $0 |
*Some payment methods may carry deposit fees, login and check the Cashier section for more info.
How to use Skrill payments
Good news OJOers! Setting up an account with Skrill is as easy as registering for an email address. The optional identity verification will allow you to send and receive more money faster.
Identity verification? Don't let these words discourage you. Skrill casino usage requires minimal sharing of personal information. You don't even need to read the fine print to notice the 'Optional' term. You can make Skrill casino payments for as long as you like without following through with this process. If you do, verification is free of charge.
Online Bank Transfer via Skrill
Online Bank Transfer is a highly successful hybrid for those who want to enjoy the best that financial services have to offer. You can use the same basic Skrill account, with or without the associated MasterCard. Receive money from friends, cash outs from OJO casino, or use your bank account to connect all the threads together. Now, that's what OJO calls skrilliant!
The Online Bank Transfer via Skrill payment method will allow you to move money faster than you can say fan-dabby-dosey! Go through the identity verification process and register the bank account you plan on using for gaming. It makes no difference if you have a card associated with it or not. Money will flow securely and freely from your online Skrill account to play casino games online, and then back to your local bank.
Easy casino deposits with Skrill
Deposits via e-wallets are the fastest payment solution. Money is transferred instantly and you don't have to pay any commission because there's no big bank chipping away at your deposits. Transferring into your Skrill account takes less than 5 working days. If you have a VISA, Maestro, Diners, MasterCard or a card, you can use it to make a deposit via Skrill.
Making a Skrill casino cash out
Skrill casino payment methods shine bright when it comes to cash outs. Help yourself to a Skrill MasterCard, so you can withdraw money straight from the ATM. OJO's crew will transfer the funds from the casino to your e-wallet faster than you can say SHOW ME THE MONEY.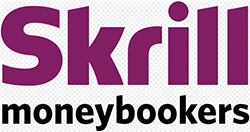 Deposit and withdraw time with Skrill
When you want to withdraw, just request a withdrawal and OJO's crew will get on the case. Shortly after, you will have the funds at your fingertips. You have to wait a few more days for the money to reach your account and at this stage, it's every bank for itself.
Online Bank Transfer via Skrill casino payments are just as fast as the ones made using the Skrill MasterCard. They are performed instantly as long as you have enough funds available. The fact that you can deposit the money in your account without risking overdraft fees provides the much-needed checks and balances.
Funds Transfer Times
You'll love this! Transfer times for cash outs usually take less than three banking days. Once you make a Bank Transfer via Skrill, you can expect funds to reach you fast.
Skrill Customer Support
Skrill customer service is friendly and professional and will find a surefire solution to any problem. See for yourself by picking up the phone or asking for assistance via live chat.
Benefits of using Skrill
Skrill casino online payment methods are so fast that you're bound to be impressed. Mobile users can use the app to deposit, transfer and shop on their smartphones or tablets.
With OJO as your trusty co-pilot, you can embrace the Skrill ride worry-free and make your casino experience the best it can be. Security and anonymity are guaranteed on every transaction, as both Skrill and PlayOJO take your personal data protection most seriously.
Availabilty depends on your country