Merkur Slots
OJO's guide to the best Merkur slots of all time
SEE ALL
If you're running the best online casino around, you need a little of everything and that includes a lovely bunch of classic Merkur slots games! The German developer has paid homage to its long history in land-based casinos with some juicy retro fruities, plus a few curveballs too. We'll unearth all of their gems in this Merkur Gaming software review. If you're a fruitarian or a fruit bat, you're in luck…

Who are Merkur?
Merkur Gaming is a German technology supplier owned by the Gauselmann Group, a gaming giant that's been making land-based games since the 70s. The Gauselmann Group's gaming equipment and casinos have been a staple on the German gaming scene for years. They took an interest in online gaming around 2006, bought online game studio Edict Gaming in 2008 and started releasing games soon after. Like all of OJO's fair, responsible games suppliers - and OJO himself! - Merkur is licenced by the UK Gambling Commission.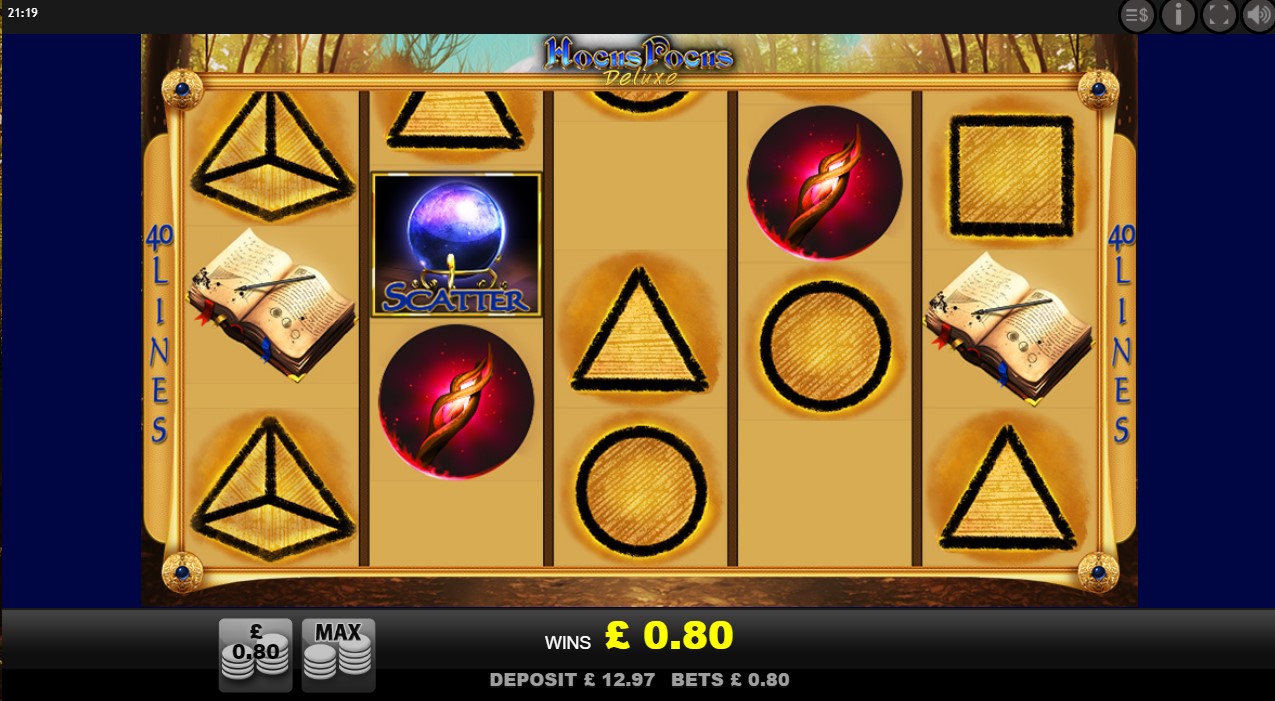 Merkur games at PlayOJO
Given they've been around for decades, we reckon Merkur have got an epic archive of classic games, though we've got around 60 or so. Some people would class them as 'Classic slots', a term probably invented by fancy-pants new video slots who came along with all their funky animations and cinematic intros. OOOOO, GET YOU! (*meow*)
Merkur showed us you don't need all of that new-fangled stuff to make a thrilling slot game. OK, they've stuck to the basics. But tried & tested formats like 5-reel, 20-payline slots with Free Spins will never go out of fashion. Mark OJO's words!

Merkur slots design
Take a spin around the portfolios of games developers like Microgaming or Red Tiger Gaming and you'll might see one or two themes and a supporting cast from all over the map. With Merkur Gaming slots, the main vibe is fruit machines. The older, the better. If you're an Aussie, they're the pokies in your dad's local RSL. God bless 'em!
Merkur Gaming have so many slots based on fruit machines, they could open their own grocers. But even within that genre, there are variations. Games like Super 7 Reels and Multi Fruits are the amino acids in the primordial soup of slots evolution. Nothing came before them, but without them games like Mega Moolah wouldn't exist. Thank you, amigos! Other Merkur casino games like Hot Flame have enough extra pzazz to get the ol' stick-in-the-mud downtown Vegas crowd tutting.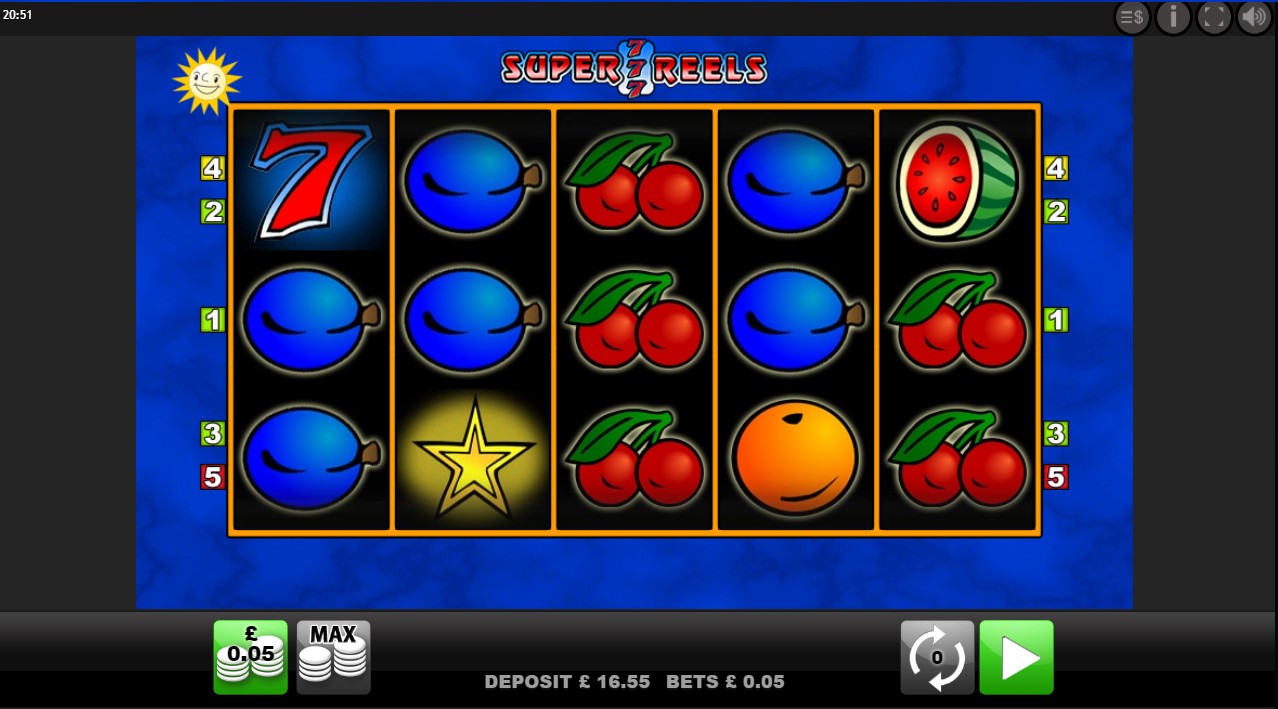 Aside from the familiar flavours of fruitville, you can also take the tour of ancient Rome/Greece/Egypt or play fantasy slots like Vampires and Dragon & Knights. Merkur slot games like Light Blocks don't fit the mold but they're a welcome addition, as is Hexen Kessel, the bonkers Halloween slot with the wayward green witch.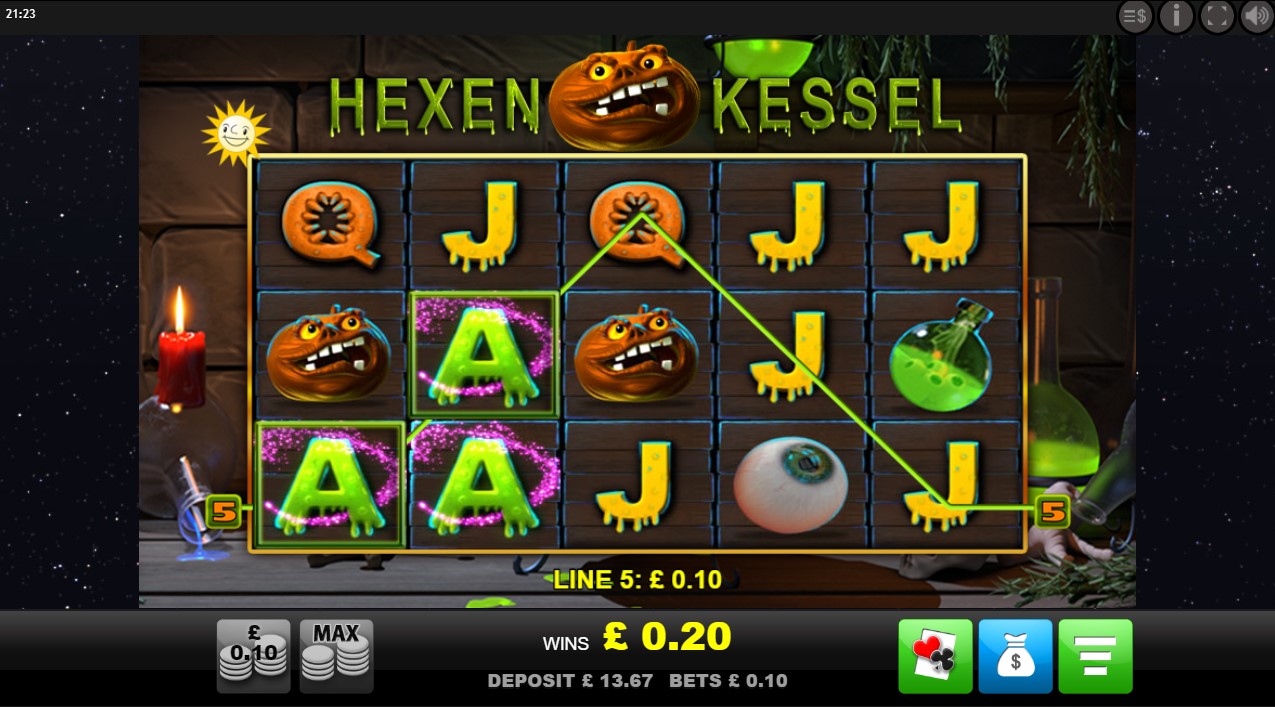 Merkur game features
It shouldn't surprise you by now that most Merkur online slots are of the 5-reel strain, though they have spawned the odd 3-reeler like Race To Win and Double Triple Chance.
As a result, they stick faithfully to sensible numbers of paylines, usually somewhere between 5 and 40. As with everything else about Merkur casino games, you can always find the occasional outlier. In the payline category, we've got Multi Supreme 81 with (yep, you guessed it) 81 winlines, and Hot Flame with just the 3 winlines. Imagine!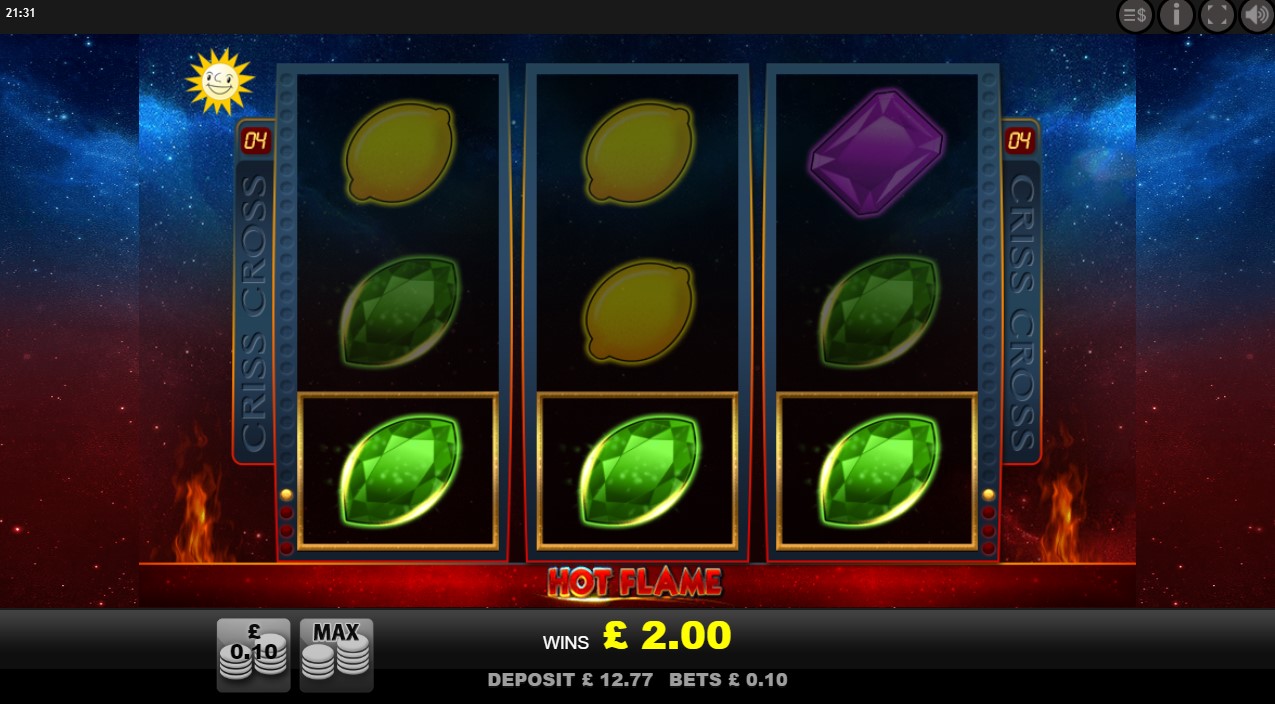 Most Merkur slot games have 1 or 2 bonus features from the rotating cast of Wilds, Free Spins or Multipliers, and most come with a Gamble feature too.
Again, we unearthed some surprises. Developers like Yggdrasil and Big Time Gaming have made their name with cascading symbols, but Merkur's Hocus Pocus slot had it first! The ladder feature of Magic Monk Rasputin isn't something we've seen before or since either, and it deffo gets the little grey cells workin'!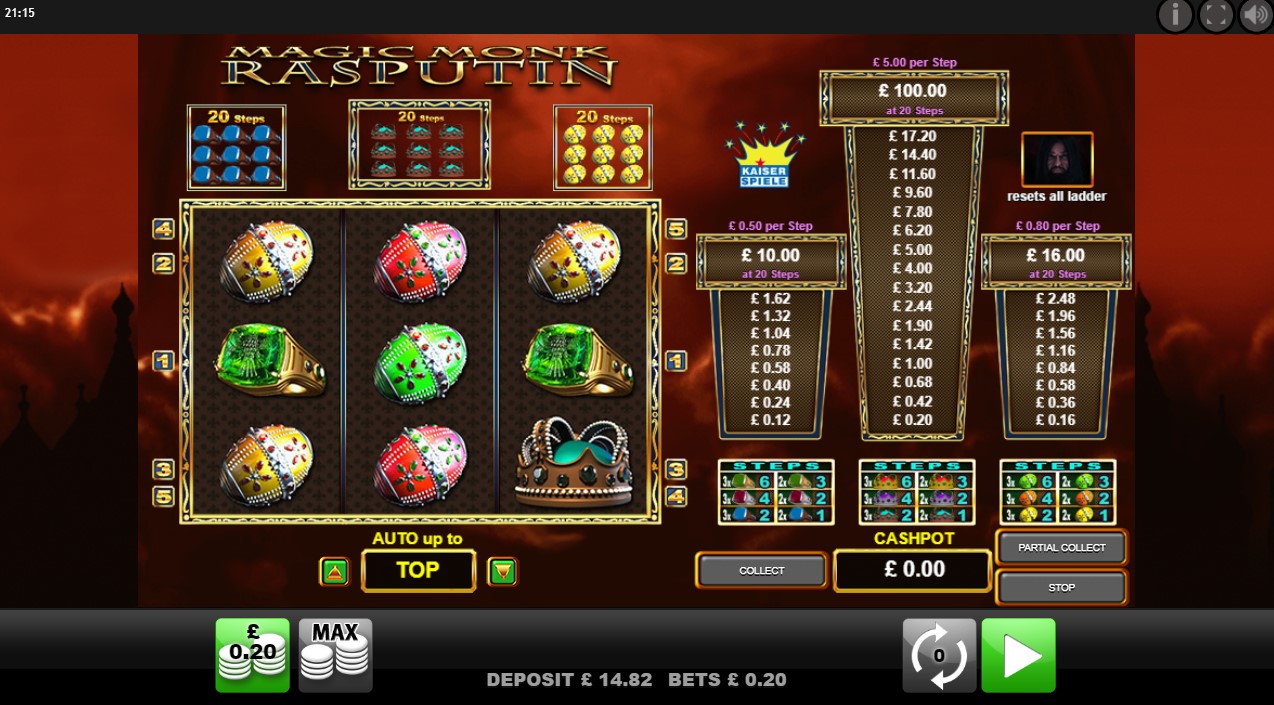 We can't end our review of Merkur's online casino games without mentioning a few other unusual formats. Games like Black Hole and Sinbad come with an interesting twist, but it's the Nile Liner slot that tickled us with its pyramids and pipelines connecting you to some serious dosh!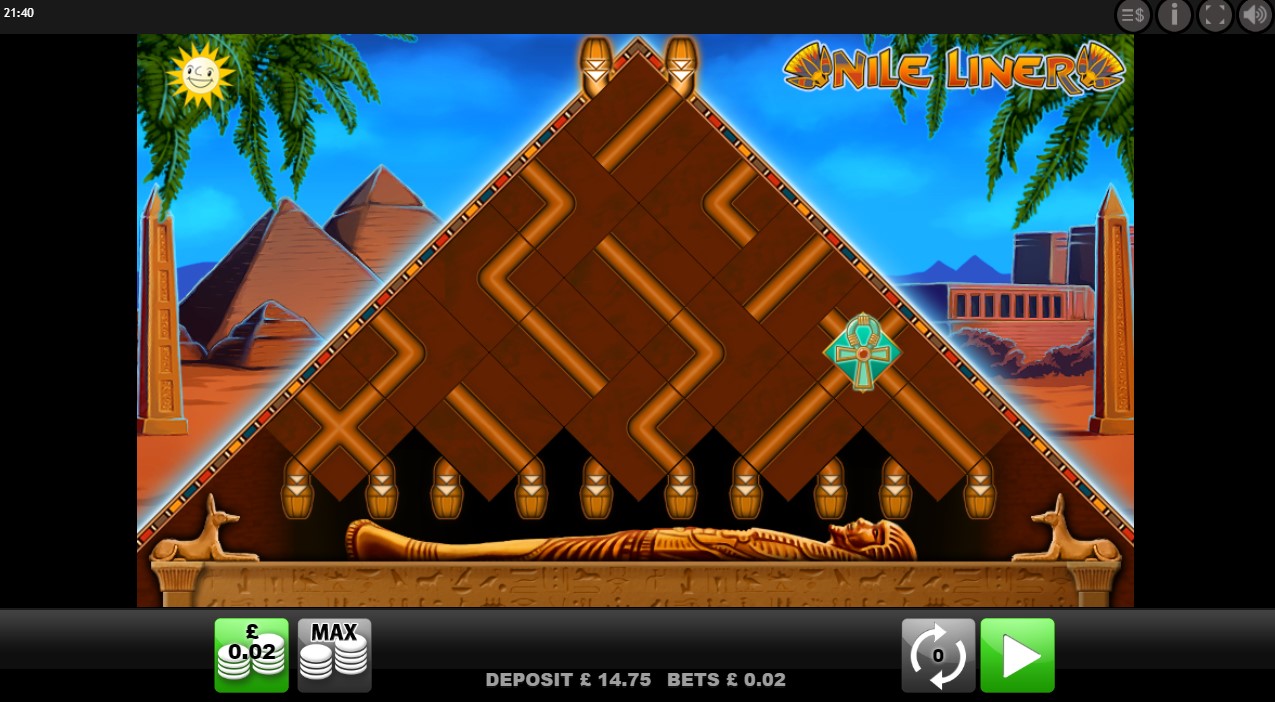 Top 3 Reasons to play Merkur slots
Nostalgia: If you find yourself daydreaming of times past when pints were a pound and pubs had real fruit machines in every corner, Merkur slots will make you happy.
Choice: With over 60 Merkur slots to choose from at OJO's place, your journey through fruit machine fantasyland will be long and…. fruitful!
Value: Merkur have gone for the low and mid end of the market so you can play all of their slots for pennies and you won't be waiting hours for a win. Doesn't mean you can't bag a big 'un though!
The important stuff
There aren't any free demo versions of Merkur slot machines but with betting limits between 1p and £20 per spin combined with the modest number of paylines, they're not gonna break da bank!
Because we're dealing with vintage slots, often with fewer features and paylines, Merkur paytables generally don't include the kind of numbers that get the blood pumping. You might not find progressive jackpot standard stuff but play Merkur slot games like Light Blocks and you can win up to £50,000. No slouch!
Merkur slot RTPs are usually in the region of 96% which compares just fine with their rivals. You'll also get instant money back through OJOplus when you play play online slots at OJO's World of Play. Cash monies you can spend straight away, too!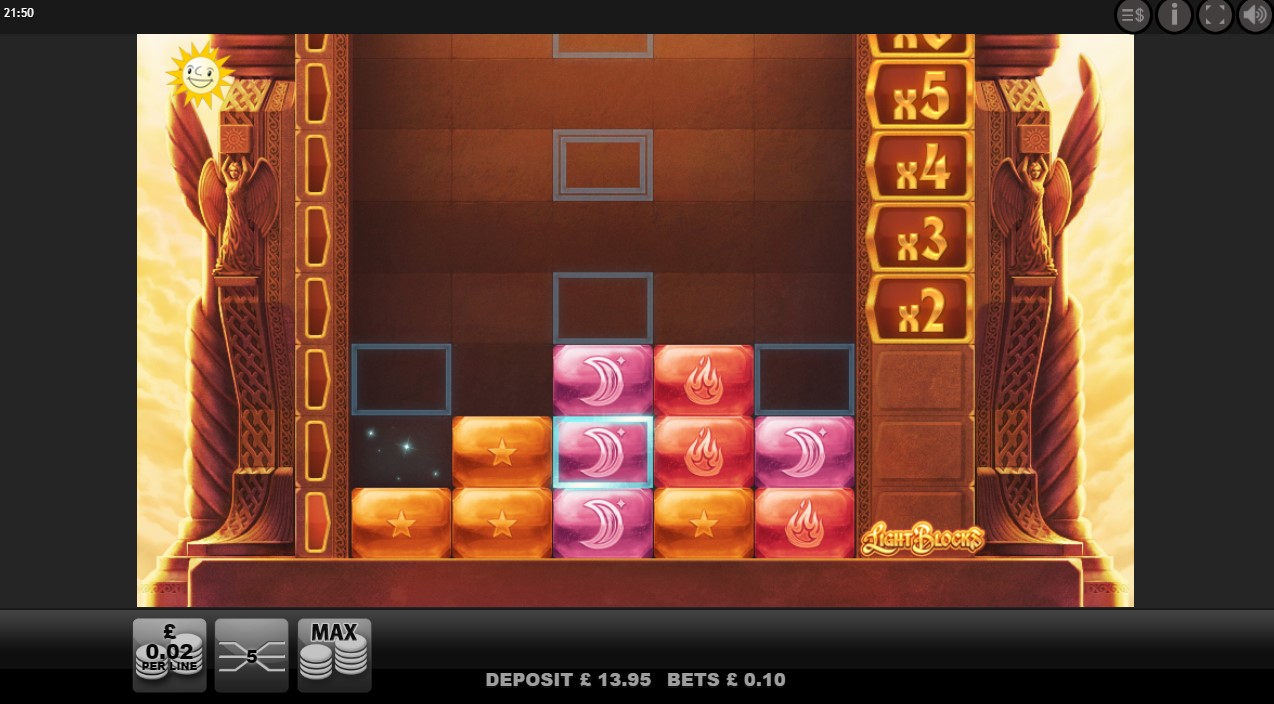 Top MERKUR Online Slots

OJO's Final Word on Merkur Games
Merkur aren't a household name right now but without them, where would we be? Playing features-within-features on 4,096 payline slots whose rules pages run longer than Donald Trump's autobiography. No, give me a nice simple Merkur fruit machine and leave me. Hours of vintage slotsplay ahead!
C'mon amigo, it's playtime!