Game Review
OJO explains why the world needed 5 Zeus slots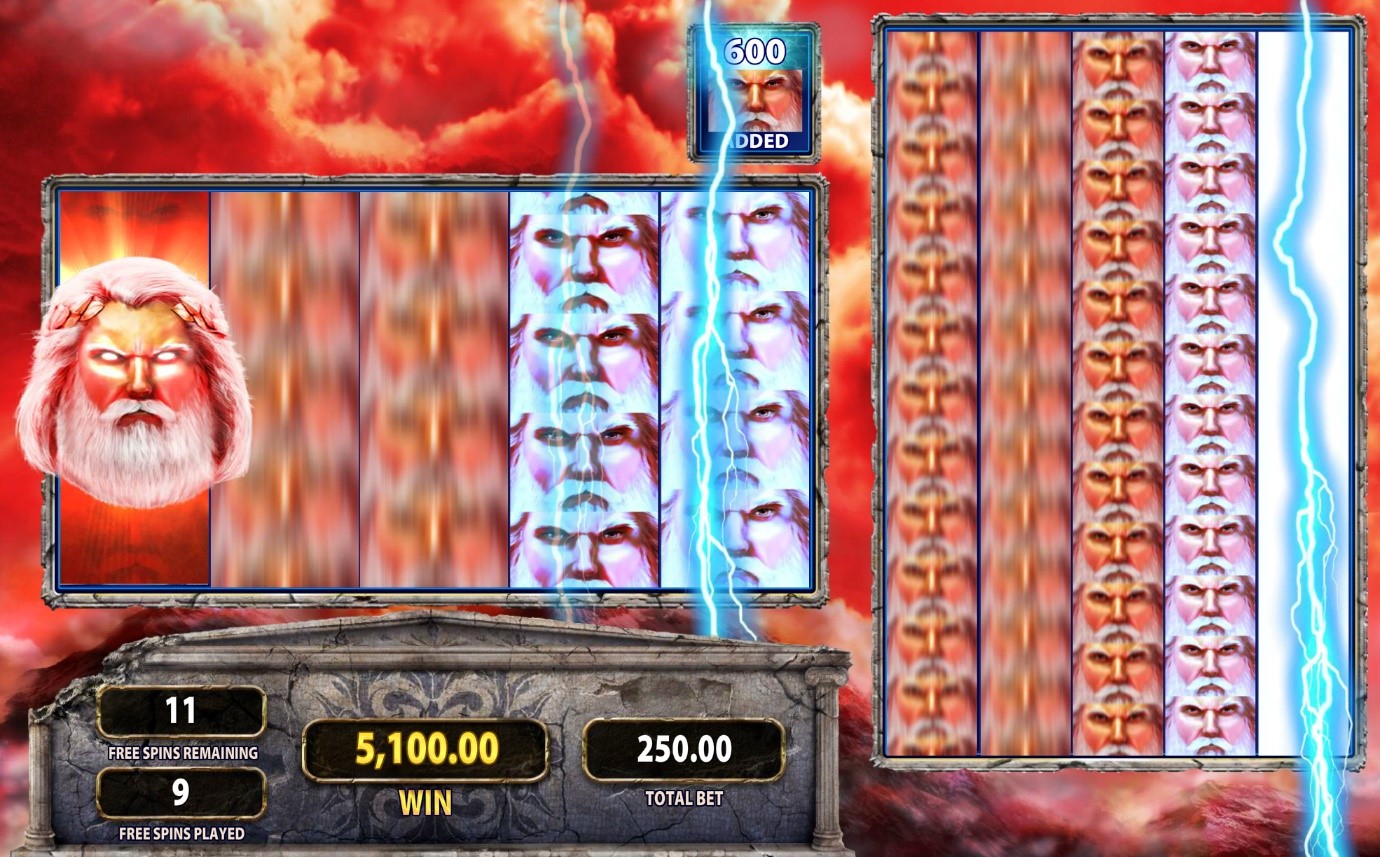 OJO's Zeus slots come from one of the most popular slot families ever and they're built to last. Seeing as we've got 5 members of the clan, it's high time we made a Zeus slots review and find out what all the ancient Greek fuss is about!
All of our Zeus online slots were developed by Williams Interactive (WMS), a brand are now owned by gaming giant Scientific Gaming. Our quality quintet might well look alike. But play Zeus slots online and you'll realise they each have their own unique features. Read on to discover the differences between them, and why OJO's got a soft spot for one Zeus casino game in particular!

The Zeus slots story
Williams Interactive have been making gaming machines for the real world since the 1980s. They wised up to the wonderful world wide web somewhere down the road and starting making online versions of their best titles. Given how popular their Zeus slot was with the ol' timers down the Golden Nugget, they picked Zeus to be one of their first online video slots in 2012. Since then they've released 4 other Zeus slots, most recently Zeus God of Thunder in 2017.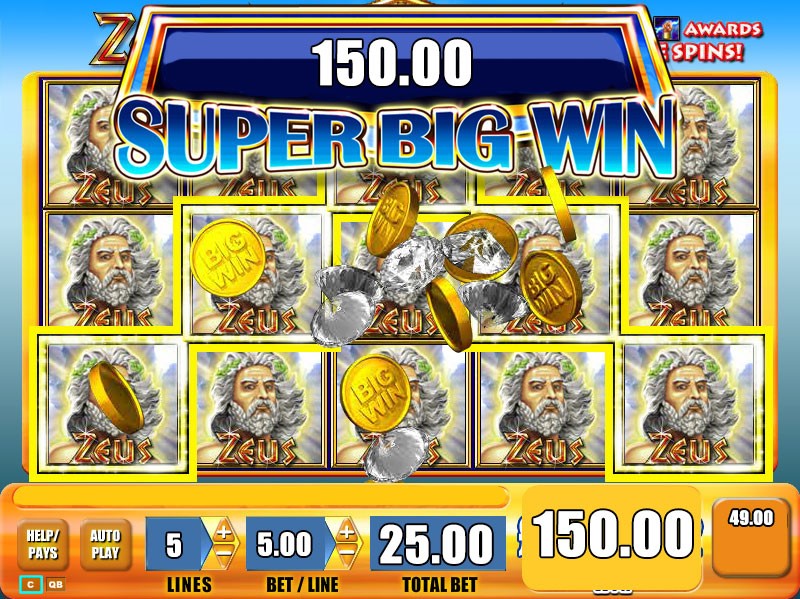 Zeus online slots comparison
As you can see, no 2 Zeus casino slots are alike, and whatever slots you're into, you'll find a Zeus game that's just right for you.
| Name | Zeus | Zeus II | Zeus III | Zeus 1000 | Zeus God of Thunder |
| --- | --- | --- | --- | --- | --- |
| Paylines | 30 | 50 | 192 | 100 | 30 |
| Features | Free Spins, Wilds | Wilds, Respin, Free Spins | Wild, Free Spins, Wild Reel | Free Spins, Wilds, Multipliers | Wilds, Free Spins, Jackpots |
| Max win | £250,000 | £250,000 | £250,000 | £250,000 | £250,000 |
| RTP | 95.97% | 95.53% | 96.10% | 96.00% | 96.01%-96.05% |
| Demo | Yes | No | Yes | Yes | Yes |
OJO's Best Zeus slots 2019
Before we go into the features inside each Zeus slot, let's do the big reveal. We asked OJO to rank his 5 Zeus casino games and here's what he came with! Got a different view? Hit us up on Twitter and tell us why!
1st place: Zeus – the original retro classic
2nd place: Zeus God of Thunder - jackpots galore
3rd place: Zeus 1000 - Colossal Reels and oodles of paylines
4th place: Zeus III – Wonky reel format!
5th place: Zeus II – Hot Hot Super Respins? OUCH!

60 Second Guide to Zeus Slots
If you can't explain the best bits of a slot in under a minute, you're not doing it right! (or you've picked a mind-bending slot with mechanics only Einstein can understand). Here's our rundown on all the Zeus slots in OJO's world of play.
Let the Zeus-athon commence!
Zeus slot
The first Zeus to hit the shelves is a 5-reel slot with an old school Vegas vibe. This Zeus online slot is easy to play with up to 30 paylines and a nice, simple Free Spins game. Hit 3, 4 or 5 Scatters to trigger 10, 25 or 100 Free Spins. And it's got retriggers. YE GODS!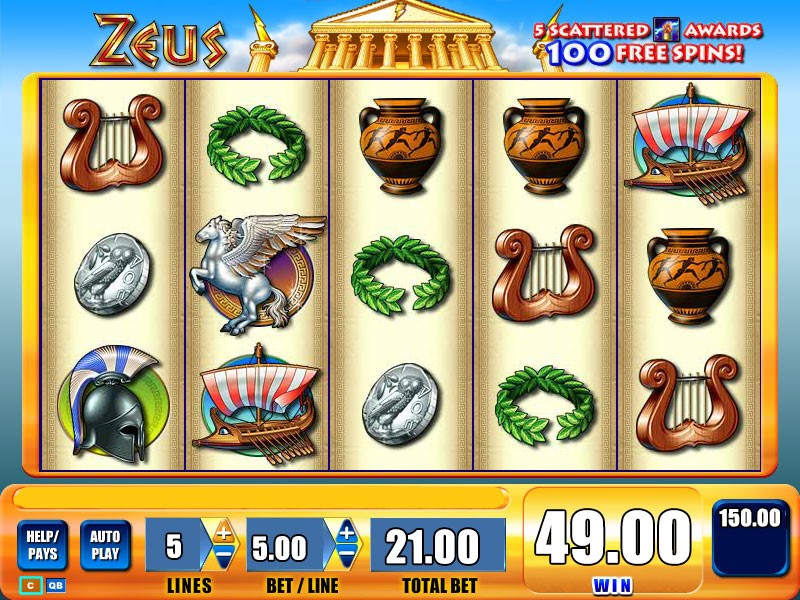 Zeus II slot
We're up to 50 paylines now! Olympus here we come. As WMS slots go Zeus 2 is good, solid fayre, but it's not without its charms. Fill reel 1 with Zeus symbols and you best get your oven gloves on coz it's Hot Hot Super Respin time! During your 2 extra spins, the whole of reel 1 is sticky, as are any Zeus or Wilds on the other. You've also got your normal Free Spins bonus game…. TIME'S UP!
Zeus III slot
WMS departed from their tried and tested formula for its 192-line Zeus 3 online slot and it worked a treat! We've got zero chance of explaining their Reel Boost mechanic in one sentence though. ARGGHHHH! Just give it a spin.
Zeus 1000 slot
This one uses WMS's Colossal Reels format involves a main 5-by-4 reel and a 5-by-12 reel just for giggles. Get 4 stacked Wilds on the main reels and they'll magically appear on the 2nd set too. Don't forget the Free Spins and insane Zeus feature too. Ungodly!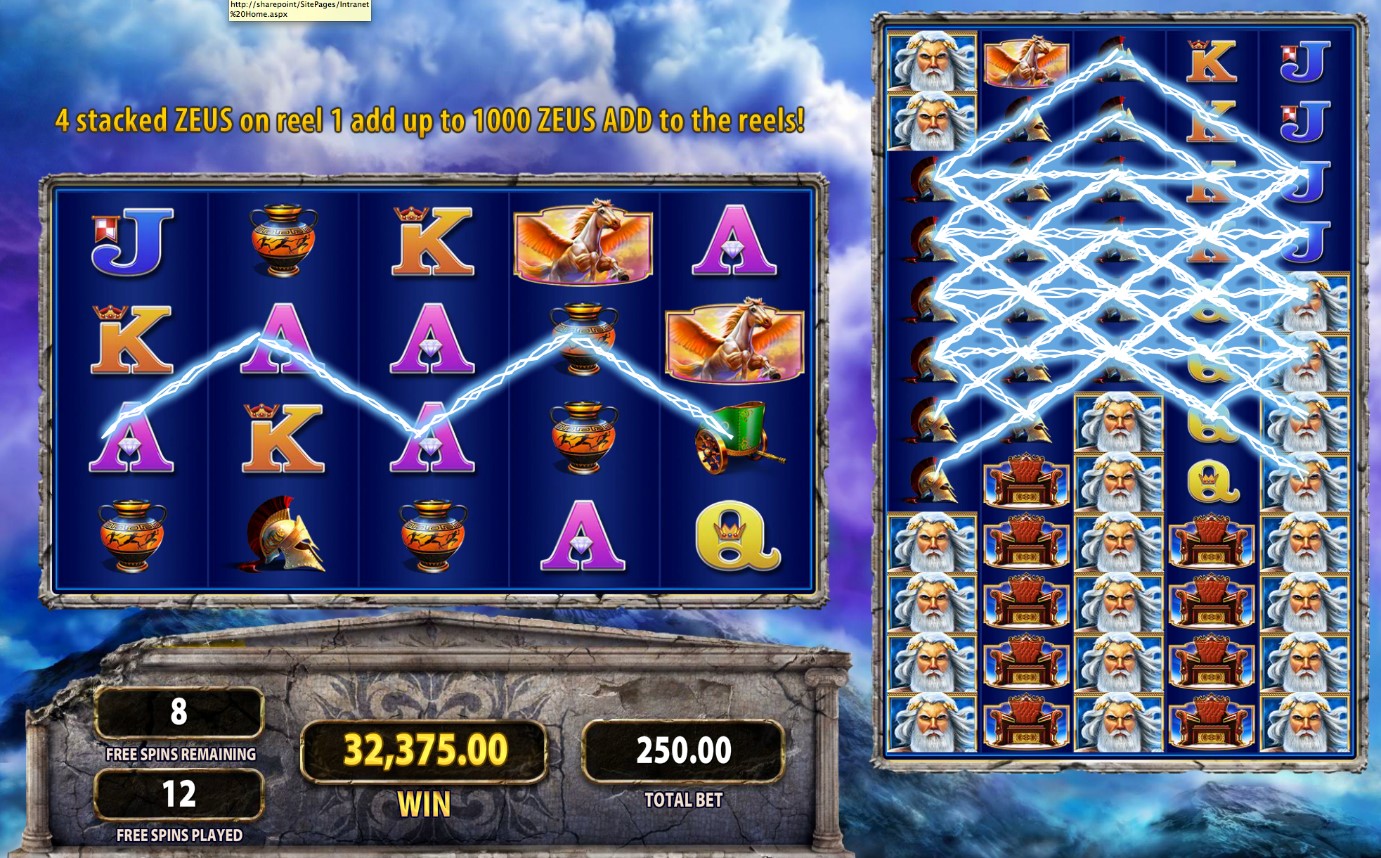 Zeus God of Thunder slot
Wheels and reels baby! What a combo. And check out those cheeky jackpots, all 5 of 'em. There are tons of great features in our Zeus God of Thunder online slot but none cooler than the Extra Bet. Pay a smidge more per spin for the chance to win wheel spins and snaffle a Zeus jackpot casino prize. CHA-CHING!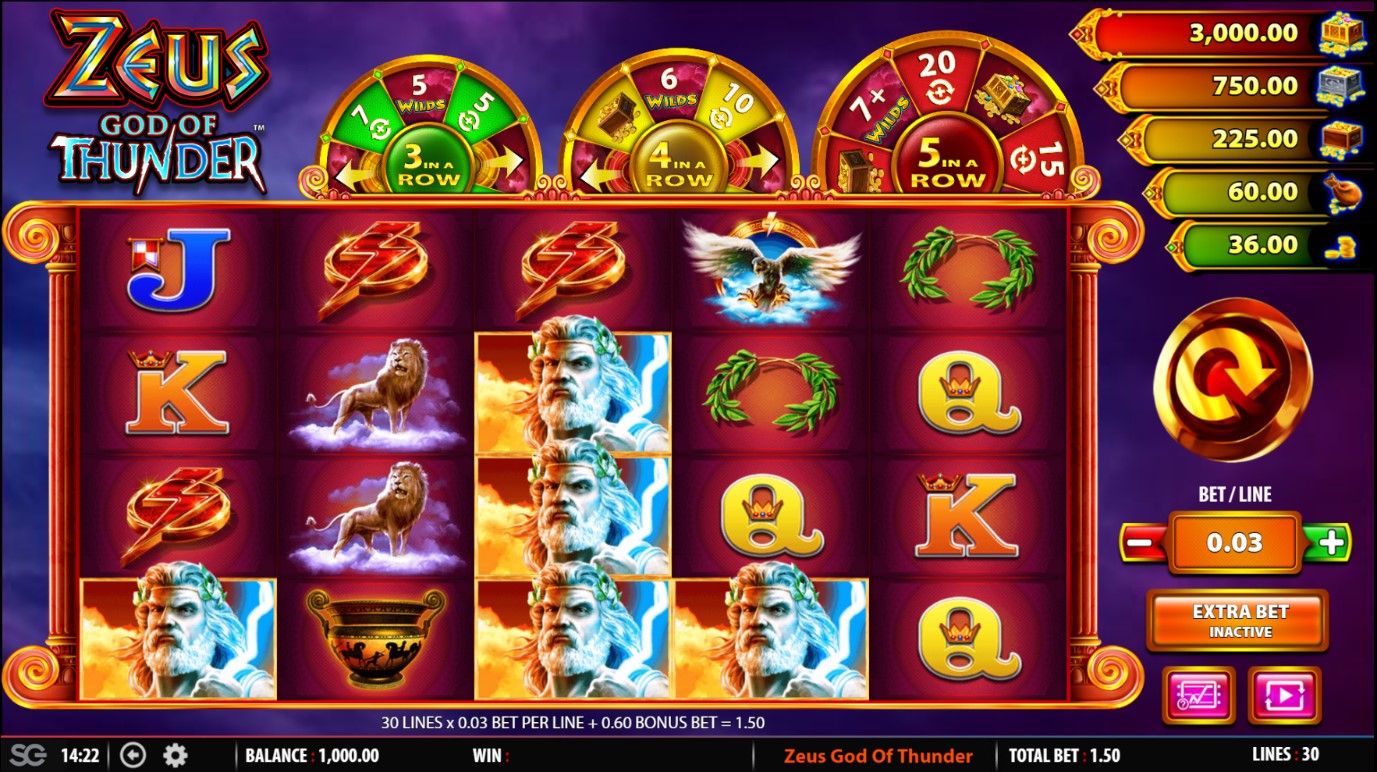 Cashback on Zeus slots with OJOplus
As you can see from our nice little table above, our Zeus slot RTPs all come in above 95%. But that's not good enough for our man OJO. He's boosting the Zeus slots payouts by giving you money back on every spin when you play Zeus slots online at PlayOJO. The good stuff goes straight into your OJOplus balance too. And it's cash money, amigo!
How safe are Zeus slots?
Zeus casino games online are super safe, fully fair and really responsible, like all of OJO's UK slots. WMS and their parent company Scientific Gaming are licenced in the UK and other respected jurisdictions. That means their software and the people who made it meet the highest standards of fairness. Just the way we like it!
OJO says…
Five video slots from the downright classic to the colossally crazy, and all worth a spin! Thank the gods that WMS turned some of their land-based legends into 1s and 0s for us mere mortals, eh!
Pick one, amigo. Coz it's playtime!

Like this? Then try….
Rise of Olympus! Another game from the Greek mythology genre, this Games Global slot sports a 5x5 grid, 244 paylines and a choice of 3 different Free Spins bonus features. Spin it and feel all-powerful, chief!