Free Slots Rewards
When you play free slots with OJO you also get free slots rewards. Sound too good to be true? It's as simple as this:
Play slots for fun, without the need for any money at all.

Practice the games of your choice before putting your precious dollars into real money play.

You get access to game rules so you can get what you need to practice up.

Try OJO's slots for free on any of your devices with all the awesome features and bonuses a real game has to offer.

There's no need to give the casino your card details or even put down a deposit. You experience all the fun that goes along with slot spinning without any strings attached!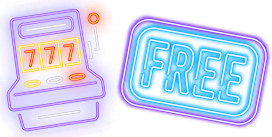 When you've found the right game, register at PlayOJO, make your deposit to get 50 free spins.
Withdraw anytime, entirely wager-free. Come on Amigo, let's play!