Bingo Rooms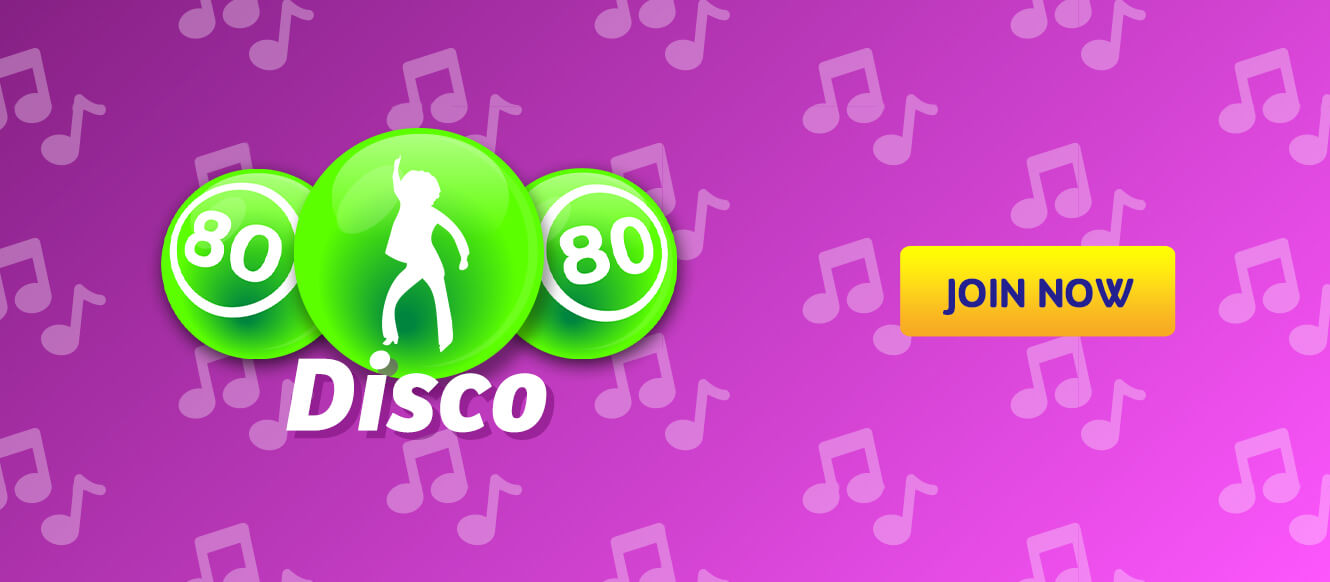 Join the party at PlayOJO as you play bingo in our brilliant Disco Room. We have loads of great rooms for you to enjoy, but the Disco Room offers something truly unique. In this room, you can enjoy 80 ball bingo with £4k in prizes available each day! The Disco room is available each day in the afternoon and early evening and brings some unique disco vibes to your online Bingo experience.
IGrab your tickets today and start playing or read on to find out more about what to expect from the Disco Room. In this review, we'll be explaining how to play bingo, potential prizes, times and much more. At PlayOJO, we're dedicated to providing a fair and accessible bingo experience, making sure players have everything they need. If you still have questions about the Disco Room after you finish this review, you can speak to us using the live chat feature or you can read our bingo guide.
What to Expect
The Disco Room is an 80 ball bingo room that's open every day. If you fancy a change from the usual 90 ball or 75 ball variants, this is an excellent option, and we promise you'll love it! Check out the full details to know what you can expect when you play in the Disco Room:
Bingo Type: 80 ball bingo
Opening Hours: Every day between 3 pm and 7 pm
Min ticket: £0.01
Max ticket: £0.05
Jackpot: No
Developer: Pragmatic Play
OJOplus payout: 10%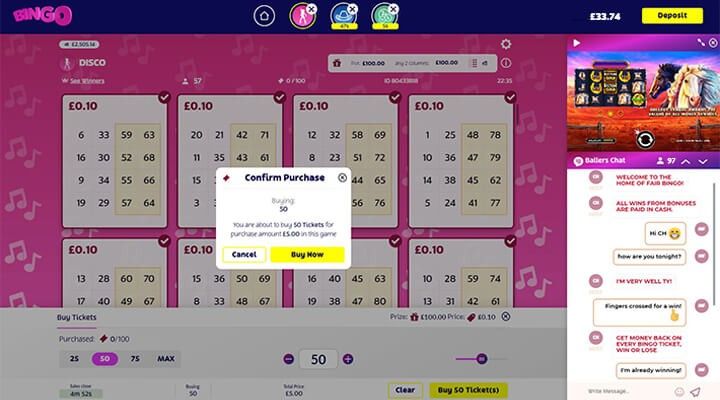 How to Play
If you want to join the Disco Room, you'll need to log into your PlayOJO account between 3 pm and 7 pm on any day of the week. The room becomes available during this time although you'll be able to prebuy tickets at any point of the day if you're not able to get online and play when the room is open.
To start playing, you'll first need to log into your PayOJO account or sign up. Once you're logged in, join the room and you can purchase your tickets. You can choose how many tickets you want to buy between one and 125, giving you a lot of choice over how you play and how much you want to spend. Tickets are typically £0.01, but the max ticket price in this room is still a low £0.05, meaning this is great for those looking for some low-cost games.
Once you've bought your tickets, you can wait for the game to begin or just come back later to check to see if you've won. If you feel like actively playing, you can watch as the numbers are called out. Here at PlayOJO, we also allow you to play some of our action-packed slots as the game is being played, letting you spin the reels of your favourite games and potentially win as you play bingo. Don't worry about missing your number being called out as the game is set to automatically daub off any numbers that are called.
This is 80 ball bingo, so there are a few differences when compared to classic the classic 90 ball game. In this game includes numbers from 1 to 80 and each ticket contains 16 numbers on a 4x4 grid. As in regular bingo, numbers are called out at random, and you daub off numbers on your ticket as they're called. Form 1 line, 2 lines or a full house to win a prize. Prizes will depend on the number of players in the room and the number of tickets sold, but the Disco Room pays out £4,000 to lucky winners.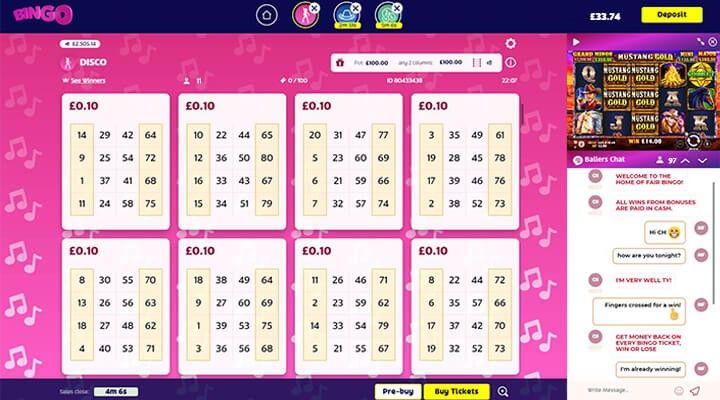 Why Do Players Love Our Disco Room?
The Disco Room is a big favourite for a lot of PlayOJO players but just what makes it so popular? There are loads of great reasons to join the party in the Disco Room, but here are some of the most common reasons we hear from our players:
Available every day – The Disco Room is available to play every single day of the week here at PlayOJO. Games run between 3 pm and 7 pm each day, and if you're not around during that time, you can prebuy tickets, so you don't miss out on the potential to win!
A new way to play bingo – Most people are used to playing either 90 ball bingo or 75 ball bingo. While these games are a lot of fun, it's only natural to want to try something new and exciting every now and again. The Disco Room features 80 ball bingo which is just as easy to play but offers a new experience for many online bingo enthusiasts.
Money back on every ticket you buy – At PlayOJO, we're committed to providing a fair and fun experience to all of our players. One of the ways we do that is through the OJOPlus rewards which provide 10% of your money back for each ticket you buy. This feature helps you spend less while playing for longer and having more fun!
Fun chatroom and extra games – As you play and enjoy the Disco Room, you'll also be able to join in the fun of the chatroom. Each of our Bingo rooms has an active chatroom where you can interact with other players and share the excitement of your wins. You can even play some of our excellent online slots as you play, helping you have more fun than ever before while playing bingo.
High-quality software – Like all of our Bingo rooms, the Disco Room uses software created by Pragmatic Play. As one of the top developers in the casino industry, Pragmatic Play has an excellent reputation for making high-quality games and have done a great job of creating fun bingo rooms that are easy to play.
Find out what all the fuss is about and sign up to play today! We've got loads of great prizes just waiting to be won, and with great prices on tickets, there's never been a better time to play.