Responsible Gaming
41-MGA-O
Safer Gambling at PlayOJO
<OJO'S PROMISE>

Safer Gambling
At PlayOJO, we believe gambling should be purely for fun. We want all of our OJOers to enjoy themselves by gambling safely. We're here to ensure you get the most from your playtime and give you a helping hand if you need it.
OJO's Safer Play Promise
We pride ourselves on being fair, transparent and socially responsible. Whether it's the games we play or the way we assist our players, Safer Gambling comes first.
We offer a range of Safer Gambling tools to help you manage your play, and the OJO crew are always available to provide advice and support 24/7.
Here are 5 ways we make gambling safer at PlayOJO:
Protect minorsand the vulnerable from harm
Inform our playersand give them the best tools to gamble safely
Monitor account activityand proactively address the signs of unsafe gambling
Train all of our staffto understand safer gambling and encourage its use
Help friends & familyknow how to identify the signs of problem gambling and get support

Protecting Minors
You have to be at least 18 years old to sign up and play. As well as verifying the age and ID of every new player, our team uses a range of automated and manual processes to prevent underage gambling. If we suspect someone is under 18, we'll take immediate action to suspend their account while we verify their age and if necessary, take steps to prevent them finding a new way to play.
If you have children under 18 and you're worried about access to gambling products, check out the Internet Matters website for advice on how to keep your children safe online. You can also install parental control software such as Net Nanny or specialist anti-gambling software like GamBlock on computers and mobile devices. If your children are over 18 but you're worried about their gambling or just want them to have all the info to gamble safely, visit our Friends & Family page.
<TOOLS>

Safer Gambling Tools
OJO's Safer Gambling tools are there to help everyone enjoy their play. With features such as time checks, play history and deposit limits, we give you the support you need to gamble safely. Discover the tools below before you kick off your OJO adventure and you'll always know how to manage your time and money, and keep gambling fun.
Game Status Reminder
You can set the number of minutes you will receive a pop-up notification while playing a game, displaying the duration of your gameplay, the amount of your bets, and the value of your payouts. With each notification, you will have the option to either continue playing or log out of the casino.

You can set yourself a Game Status Reminder within your Personal Area of our software. Game Status Reminders can be set for the following periods:
• 15 minutes
• 30 minutes
• 45 minutes
• 60 minutes
Time Limit Control
We have a feature available that will automatically log OJOers out of the casino after a certain amount of time. If you would like this feature enabled, please contact the OJO crew and let them know the number of minutes you would like to be logged out.
Review Your Play
See at a glance what you've spent, what games you've played, and more. Your game history at the reach of a click.
Set Deposit Limits
You can set a maximum total deposit amount per day, week and month. Once that limit is reached, you won't be able to make any more deposits until the period is over. Daily, weekly and monthly limits are independent, and you can have 1, 2 or 3 limits active at any time.
How to use it
To set a deposit limit, visit My Account -> Deposit Limits and enter the amount you wish to set. If you are lowering your deposit limit, it will take effect instantly. If you are increasing your limit, it will take effect in 24 hours.
Cooling-Off, Temporary Suspension and Self-Exclusion
If you need to take a break from OJO, and don't trust yourself to stay away, then use our Player Limitation options which can be found on the OJO Safeguard section of 'My Account'.
There are a range Player Limitations you can choose from:
You can choose Cooling-Off, which you can choose from the following time frames, 24 hours, 48 hours or 7 days. This Limitation will effect only the account you apply on it.
You can choose Temporary Suspension, which you can choose from the following time frames, 30 days, 60 days or 90 days. This Limitation will effect only the account you apply on it.
You can choose Self-Exclusion... If you choose to Self-Exclude and would like it to be an indefinite exclusion or increase the length please contact support following placing your exclusion. Please note that you can choose whether any Self-Exclusion set will also apply to any other account you have on our license.
During any Self-Exclusion you will not be able to gamble or deposit, nor will you receive any marketing material (it can take up to 24 hours to remove you from all marketing databases).
Please note that any Self-Exclusion set will also apply to any other account you have on our license.
To Self-Exclude login here now.
Take A Self-Assessment
If you're concerned about your gambling, take our quick self-assessment test. No login required and you can complete it in less than 60 seconds.

How to use it
Visit our self-assessment page and follow the simple instructions to learn more about your gambling habits. If you answer YES to 2 or more of the questions, we encourage you to let us know and seek immediate help from one of the many organisations who offer free, confidential advice and support.
<TIPS>

OJO's Tips for Safer Gambling
From old tricks to new strategies, OJO's safer gambling tips will help keep your playtime fun.
Money Tips
Manage your money- Keep betting money separate from life costs, make a budget and bet only what you can afford to lose.
Don't borrow- Don't borrow money to gamble or use money that's meant for rent, bills or other life expenses.
Keep tabs on your play- Keep track of how often you're playing and how much you're spending. If you see a sudden increase or a gradual upward trend, ask yourself why.
Mindset Tips
Play for fun- Gambling is for entertainment, not a way to make money. If you're gambling for any reason other than fun, or it stops feeling fun, take a break.
Bet with a clear mind- Don't gamble when you're tired, stressed or under the influence of alcohol or drugs. It can be harder to make sound decisions.
Stay cool- If you feel the game is against you or the results seem unfair, it's time to take a break.
Betting Tips
Don't chase your losses- Playing to win back money you recently lost, especially by placing larger bets, is more likely to lead to bigger losses.
Understand the maths- It's impossible for Red to appear 10 times in a row, right? Where random luck is concerned, nothing's impossible.
You can't predict the future- It's impossible to predict the outcome with games of chance. You might see patterns or get a hunch, but games are totally random
Play Management Tips
Manage your time- It's easy to lose track of time when you play. Set time checks or create your own alarms to help remind you when it's time to stop.
Use the tools- Our Safer Gambling tools can help you to control your play. Learn what's available and how they work so you can gamble in a fun, affordable way.
Protect your account- Keep your password safe and lock your screen between sessions. We don't want anyone, especially minors, accessing your account.
<FAMILY & FRIENDS>

Advice For Friends & Family
If you're worried about someone you know, here's how to tell if they might need help managing their play and what you can do to help.
Understanding the effects
Most people gamble in moderation and don't need any extra assistance to keep it fun. Some need a helping hand with Safer Gambling tools and that'll be enough. However some people find it difficult to control the amount of time or money they spend. Problem gambling can affect a person's financial, mental and professional wellbeing, as well as harming those around them.

What To Look For
Although problem gambling can be difficult to spot, there are a few signs to look out for:
Time spent on gambling– Unexplained absences from work or home, or excessive device use
Money problems– Excessive spending, borrowing or stealing to fund gambling
Mood change– Short term mood swings or longer term personality change
Behaviour change– Neglecting work or normal activities, or isolating from friends and family
Dishonesty– Hiding gambling behaviour or the impact of gambling losses
How You Can Help
By learning more about safer gambling, the signs of problem gambling and how to get help, you're already on the right track.
Talk It Out
Compulsive behaviour is hard to control and this person might not be ready to open up. Gambling Therapy have provided some tips on how to talk to problem gamblers.
Point them to the best info and suggest that they install software such as GAMBLOCK as a starting point but most of all, encourage them to seek help.
Seek Help For Yourself Too
Living with problem gamblers can be a difficult experience for those closest to them. Speaking to someone from a support organisation or discussing it with other people in the same situation can relieve the strain, show you you're not alone and give you hope for a solution. If you need to talk to someone, contact one of the organisations on our Get Help page.
<GET HELP>

Contact the OJO crew
Our customer support team works 24/7 and will put any safer gambling enquiries at the top of the pile. Hit us up using one of the methods below.
Email
YOU'VE GOT OJO MAIL
Get in touch with my trusty support crew on email, they are ready and waiting to answer any questions you may have. You can ping them an email at

Chat
TAP TAP CHIT CHAT
Just LOGIN and click on Live Chat for instant contact with my super support crew, they'll have you all sorted in no time. Available from 06:00 till 00:00 GMT.
Block Access To Gambling
These confidential services can help you block or self-exclude from gambling websites and software.

A parental control tool which prevents underage users of computers and mobile devices from accessing gambling content.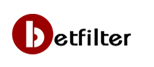 Anti-gambling software which prevents access to gambling sites, apps and ads.

Self-Exclusion software which blocks access to gambling on all of your devices.

Get Advice And Support
Get in touch with any of these independent organisations for a range of support services related to gambling and debt problems.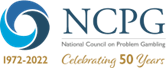 National Council on Problem Gambling