Game Review
Double Diamond Slot: A Simple Classic!

Sometimes simple is better when it comes to a classic, Amigo! That is definitely the concept for Double Diamond online slot at OJO. No frills are needed with this slot that players have been winning with for years. All you get is three reels, one payline and a few classic symbols that will remind you of classic Las Vegas slots back in their heyday.
If you're playing online slots in Canada, you'll definitely want to give Double Diamonds a shot whether you are just starting out as a beginner, or a long-time pro. This no-frills slot is simple, but also a ton of fun. And PlayOJO also has a ton of online casino games like blackjack, roulette and baccarat to play as well, so sign up at OJO today!
How To Play Double Diamond Slot
As we said, there's nothing elaborate about this slot here. Just get comfortable, grab a tasty drink and sit back and relax with this classic online slot. PlayOJO has tons of different online slots, from complicated to simple, and they also boast a plethora of online casino games to tickle your fancy.
There are just three lines and only one payline, so that makes it very easy to explain this one. There symbols are cherries, 7s, single bars, double bars, and triple bars. There's also a Double Diamond Wild symbol which not only will substitute for any symbol to help you win, but it will also multiply any win it's included on as well. One Wild symbol will multiply your win by two, and two Wild's will multiply your win by four. If you get lucky enough to land three Wild's across the board, you'll be jumping for joy with a 1000x your stake! That's a diamond level win right there.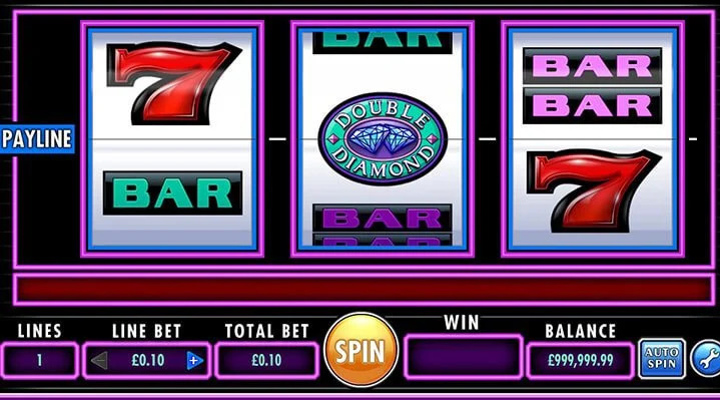 Double Diamond Slot Graphics and Effects
While most modern slots fight to be louder, brighter, crazier, Double Diamond online slot keeps it simple. The graphics are still crisp and clean though, and the reels run smoothly.
While there is no music in this game, there are classic whirring and dinging sound effects like you would hear at a real land-based slot machine. It might seem like it would be tacky, but it's actually really well done and feels very authentic. Some great work by IGT Games for sure!
Double Diamond Slot Extra Features
As we said, this online slot strives to be simple, and in doing that it does not have much for frills and fancy features. There aren't any bonus rounds in the traditional sense, but there is the Double Diamond Wild symbol that multiplies any wins that it is involved in. One Wild symbol will double your win, two Wild's will multiply your win by four. And if you land three Wild symbols across the payline, you will be winning real money in real time with a 1000x win!
Double Diamond online slot machine also has an autoplay feature which is great news for players. You can set this up between 10 and 50 spins if you just want to sit back and relax while you enjoy the reels spinning. This game is so nice and simple, that it is a great release after a long day at work and you won't have any worries about your boss yelling at you! And we also have a great offer, as when you sign up at PlayOJO and make your first deposit, you'll get 50 Free Spins and best of all, there are no wagering requirements on the bonus!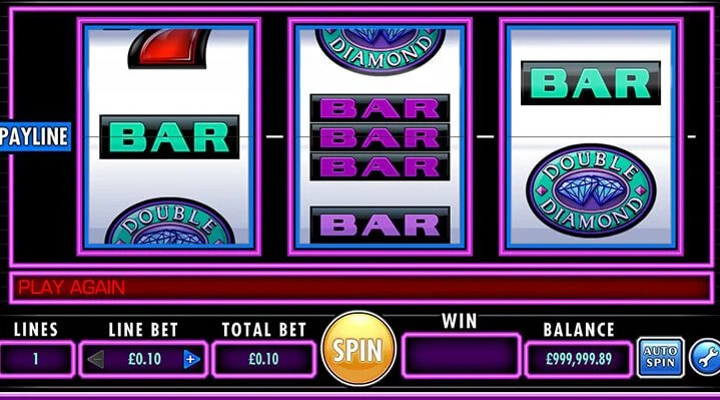 Double Diamond Slot Verdict
So what do we think of this online slot machine at OJO? We definitely love how simple and easy this game is, and it's great for beginners and old pros alike. They don't waste anyone's time with crazy rules and bonuses that are hard to understand. It is three reels, one payline, and straight to the point.
There is also money to be won with multiplied Wild wins, and potential to win 1000x your stake! And with OJO's 50 Free Spins when you sign up and make your first deposit, it is a no brainer to give this slot a shot. You can thank us later. So, what are you waiting for Amigo? It's time to sign on and play on!