PRIZE TWISTER
YOUR FREE CHANCE TO WIN €20,000!
Yep, I've come up with yet another way to treat my OJOers, this time with my exclusive Prize Twister game! A spin on the Prize Twister is your free chance to win Free Spins, Cash Prizes or any of the three Twisters: The €500 Mini Twister, the €2,000 Super Twister and the €20,000 Mega Twister!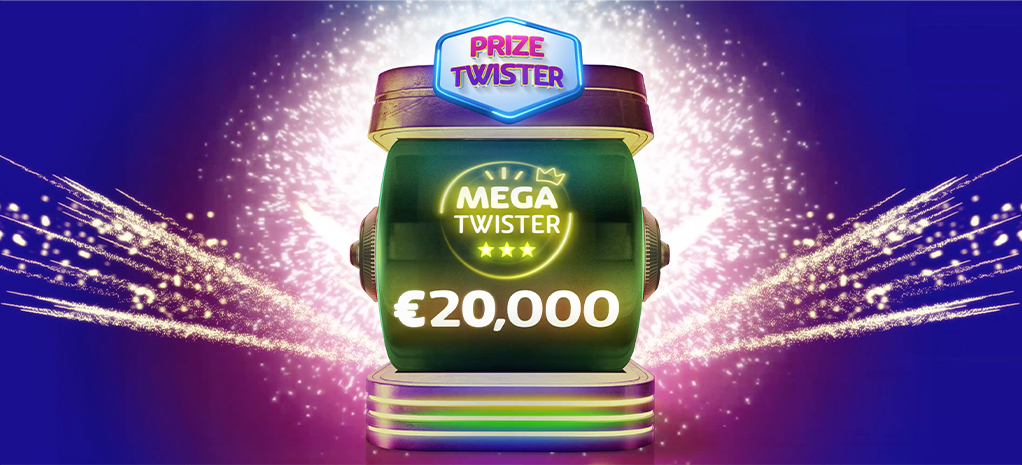 When you take a Prize Twister spin, you'll start on the first reel where you could win a prize just like that.

Land on NEXT and the second reel will give you another chance to scoop up a bangin' prize.

Make it to the final reel and you could just win yourself the Mini, Super or Mega Twister! It's edge of your seat stuff, I tell ya.
Our Prize Twister game is completely free to play, with no sneaky restrictions to spoil your fun. Any prizes you do win, including the €20,000 Mega Twister, is yours immediately with no wagering and definitely no BS! Look out for those nifty little Prize Twister spins – we might even just pop one into your account randomly, coz we're nice like that.