OJO WHEEL
WE'RE GOING TO HAVE A WHEEL GOOD TIME!
The Wheel is my way of saying thanks for being AWESOME!
I look after my OJOers and I reward loyalty, that's why I created The Wheel.
You spin it, you win Free Spins and you go play, for free.
WHEN WILL YOU FIX ME UP WITH A WHEEL SPIN?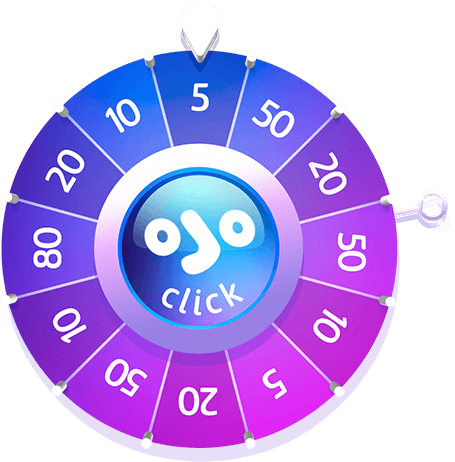 I'll fix you up with a spin when you unlock a special level, or maybe as a random treat, or you know, whenever I feel like…
When you've got a spin on The Wheel, it'll appear in the Rewards section of your account, claim it and spin it!
HOW MANY FREE SPINS CAN I WIN?
There are three Wheels to pick from, each with a different level of reward.
The higher your OJO Level, the more rewarding the prizes.
Just don't land on the OJO skulls – or you'll miss out on Free Spins!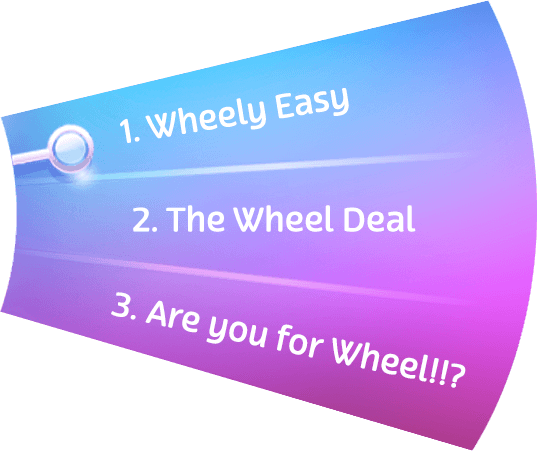 WHEELY EASY
You're guaranteed to win
THE WHEEL DEAL
Bigger prizes, but you could land on a skull (nothing!)
ARE YOU FOR WHEEL!!?
Even BIGGER rewards, but even bigger risk…
Will you take the safe route with the Wheely Easy Wheel where Free Spins are guaranteed or will you go for the BIGGER prizes with Are you for Wheel!!? But could land on the dreaded OJO skulls…
This is how it works:
Login
Claim your spin in 'Rewards'
Pick a Wheel
Click the button to spin
Tatatatatat..tat…tat….tat….
Good luck!