Game Review
Play White Rabbit Slot: The Magical Slot Machine

Have you ever found yourself wondering what it might be like to put yourself in Alice's shoes and explore what the wonderland might be like? Your closest chance at experiencing it might just be with the White Rabbit slot!
Big Time Gaming has done it again with the colorful, 3D quality White Rabbit slot machine. It's got tons of exciting features for you, my Amigos, to explore and plenty of the wacky symbols you could expect from the classic Alice in Wonderland. In fact, with so many eye-catching graphics and plenty of special features, the White Rabbit slot might just be your new onfavorite place to win!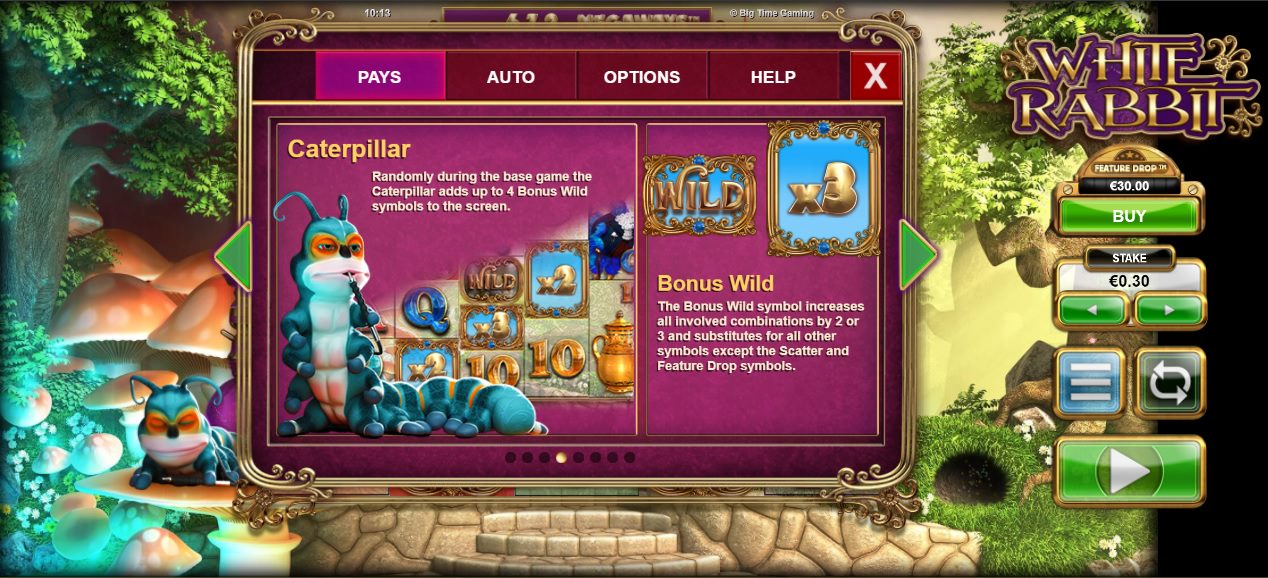 White Rabbit Graphics and Effects
The first thing you'll notice about the White Rabbit slot Canada is the vibrant colors and familiar faces of the childhood characters from the wonderland itself. Specifically, the one and only white rabbit.
You're sure to also love the enchanting and magical music that goes along with the lively effects of the online game.
As the big time Player, you'll follow the white rabbit as he bounces through the fun but strange world that is the White Rabbit online slot. Are you ready to learn more my friend? Sign on, play on!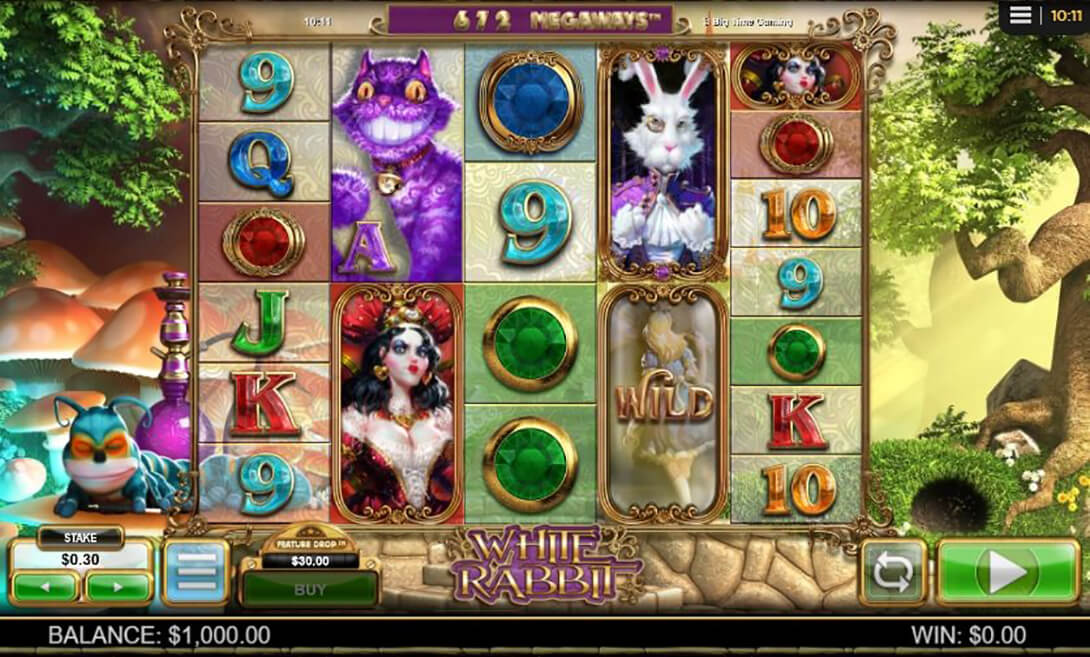 How to Play White Rabbit
So, how exactly can our friendly Canadians play the White Rabbit slot for themselves? We're here to tell you just that!
The name of the game is pretty simple. Lower symbols are represented by cards from nine to ace, while game symbols are each embellished with a character from the famous Alice in Wonderland. Whether it's the Mad Hatter, the Cheshire Cat or a simple teacup, you're bound to see a character you know and love.
Now one character that you won't want to forget about is the ever so famous Queen of Hearts. Not quite as friendly as your typical Canadian, but important nonetheless.
You will see her as one of your special symbols throughout the game, along with a few others that you will want to take note of:
Wild: Say hello to Alice! Two tiles high and ready to swap out standard symbols to help get you more wins. Cha-ching!
Bonus Wilds: These are the symbols that show up when you hit the Wild Feature. Land on a combination of these symbols and receive a multiplier of either 2x or 3x.
Scatter: Here you'll see the White Rabbit himself. He is key in triggering the main feature but can only land on reels 2,3 and 4.
Cupcakes: Sounds tasty doesn't it? You'll see cupcake symbols in the free spins round. Land on these and you'll get two other random symbols as well. Not a bad deal if you ask us!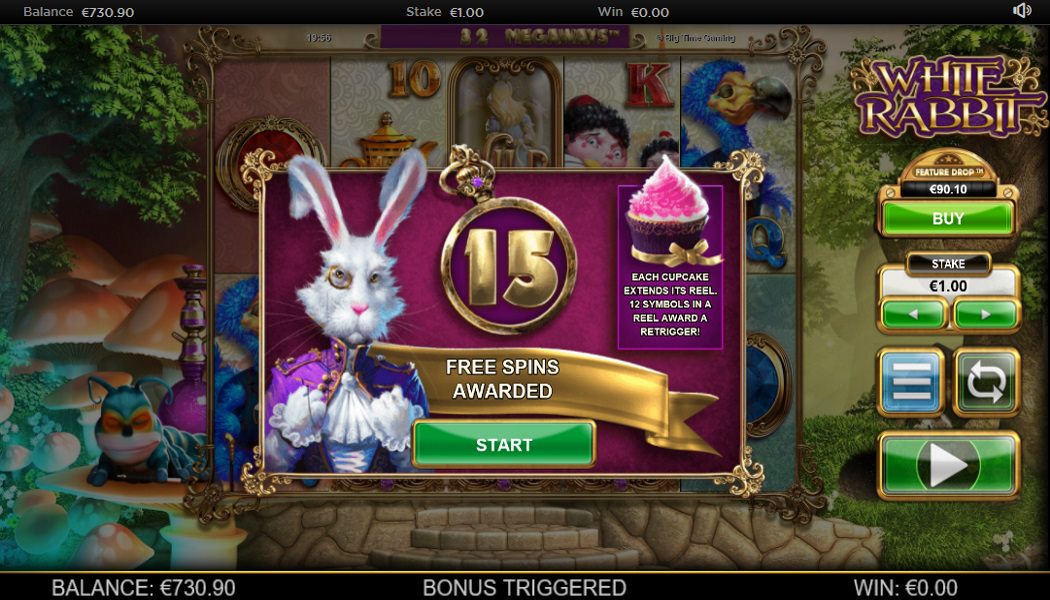 Special Features
OJO wouldn't waste your time on a slot machine game without some incredible features. Here are a few that you have to look forward to with the White Rabbit slot game.
Free Spins
Nothing is quite as sweet as free spins! You receive free spins when you land the White Rabbit anywhere on reels 2, 3 or 4. You can also buy this special feature by checking out the amount under 'feature drop'.
Land on the cupcake symbols and they will be split into 2 other symbols that are randomly chosen. The size of the reel will only grow, extending up to 12 positions high! This sweet perk is called the 'Queen's Reel'. You get extra free spins and even amazing wins!
Caterpillar Wilds
The smoking caterpillar makes his mark on the White Rabbit slot game with Caterpillar Wilds. The old fellow with wake up and blow his smoke to provide you with an extra bonus between 1 and 4. Double or triple this up with a winning combination!
OJO's Verdict
The White Rabbit online slot definitely gets OJO's stamp of approval. Why? Because it's packed with great visual effects, a comforting soundtrack and some pretty great special features that are sure to take your game play to the next level.
Not only that, once you have triggered the main feature, you'll be well on your way to growing your cash. Ready to play the White Rabbit slot with OJO? What are you waiting for!