Game Review
Machina Slot: Watch Out For Cyborgs!

The future is upon us Amigo! And with it comes a futuristic underworld similar to Cyberpunk and Blade Runner themes. Neon signs, dark alleyways, and you never know what could be lurking behind the corner - it might just be a Cyborg!
In the latest feature from Kalamba Games, Machina Slot at OJO is a dark and mysterious Megaways adventure with six reels, and anywhere between two and six rows per reel. Because this is a megaways slot, you'll get a different number of symbols on each spin, but this increases the different ways you can win. In fact, there are up to 46,656 ways to win on a single spin playing Machina Megaways Slot!
There are a few different types of bonuses to keep you entertained and three different levels of Jackpots that players can hit. Machina Megaways also features an autoplay mode for those that prefer to watch the game unfold before them. There is definitely a lot to like from this futuristic foray at OJO!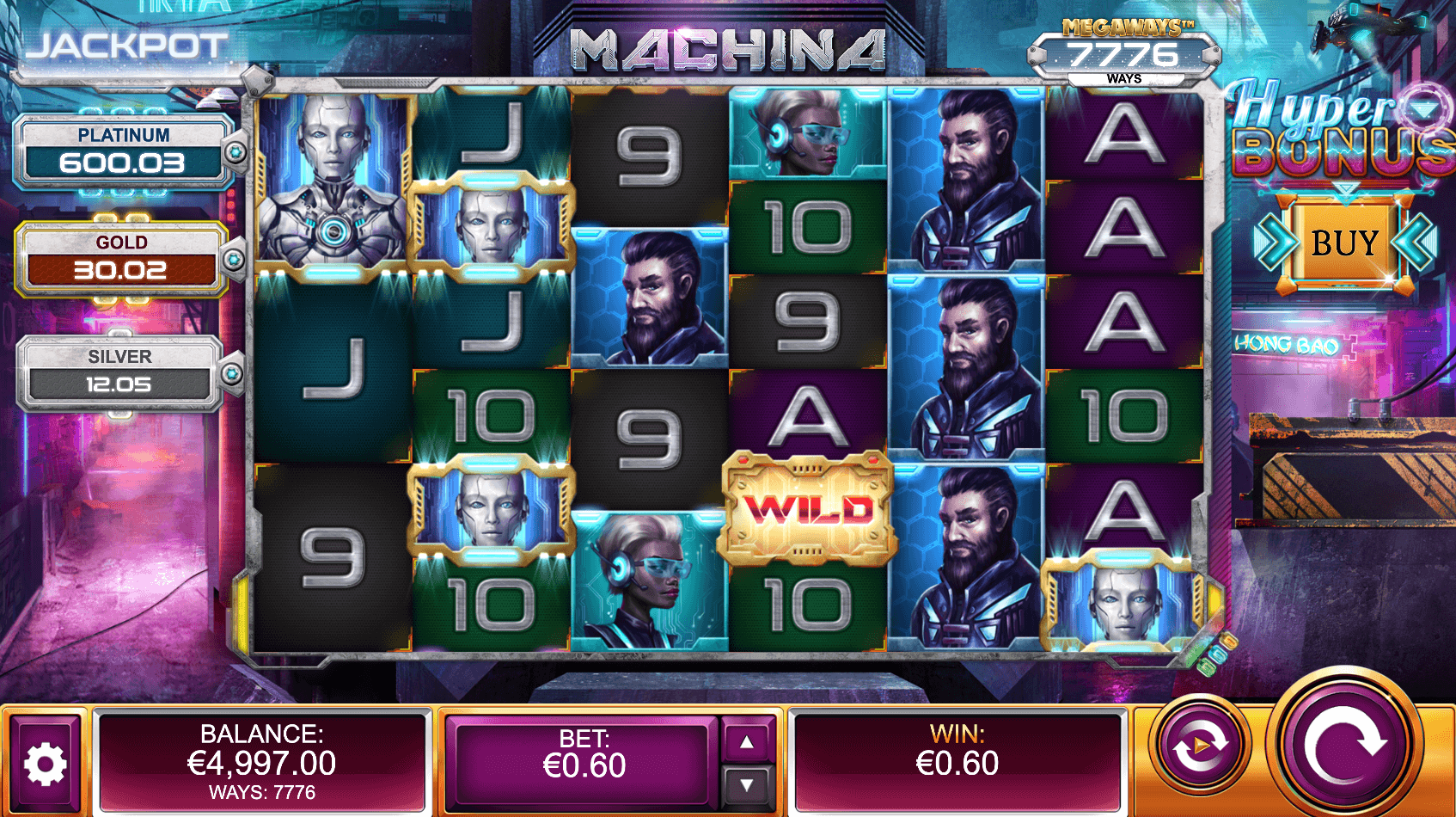 How To play Machina Megaway Slot
If you've never played a Megaways slot, it will be a little different than what you are used to with other slot machines in Canada. Each time you spin, every reel can chance how many spaces are on each, which can have some crazy results.
The standard symbols are cards from 9 to Ace, and then you have five premium symbols which are characters from the Machina world. The characters don't have names, but they are a boy wearing a hood, a blonde woman with glasses, a woman with dark hair, and a bearded man. Then you have the most valuable symbol which is our main character, the Cyborg.
The Wild symbols are represented by microchips of different sizes can be stacked four slots high. They can substitute any other symbol to help you win, which is good compared to other games with limitations on the Wild symbols.
Machina Slot Canada Graphics and Effects
The slot from the future, Machina Megaways online at OJO, definitely has some cool graphics to boast about. The game looks very modern and makes you feel like you're in a futuristic dystopia where Cyborgs could pop out at any moment! This game from Kalamba Games is one of their first releases, but it is definitely a hit!
The animations of Megaways slots appearing with different amounts in each reel looks smooth, and the microchip Wilds will have you jumping for joy. The music has a good relaxing yet inspiring vibe that isn't distracting, and you also have the option to turn the music and just have the sound effects which has a surprisingly satisfying feel to it as well.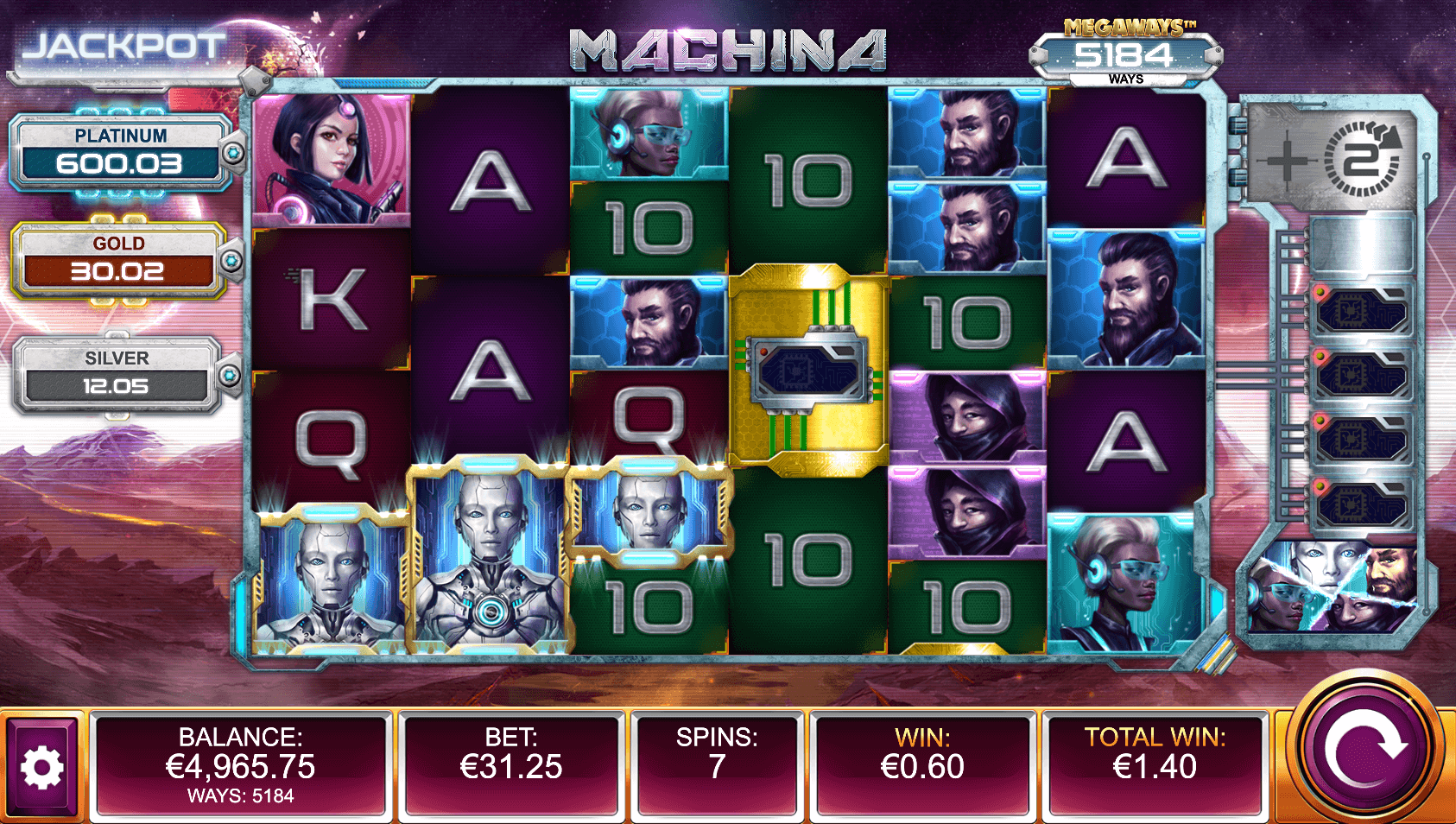 Machina Megaway Slot Extra Features
Machina online slot has an autoplay which you can set up to 100 spins if you just want to sit back and watch the fun without clicking for every spin. You also have the ability to set loss limits and single win limits.
The best thing you can get in the Machina online slot game is the Free Spin Bonus or Hyper Bonus Feature. To achieve this you will need to land on three or more scatter symbols on the same spin, which is pretty typical for online slots in Canada. Three scatters will get you 10 spins, and each additional scatter symbol will add more spins onto your total.
Because it is a Megaways slot, there are extra features in the Free Spin Hyper Bonus round to multiply your winnings! Each time you land on a wild symbol in the Free Spin Hyper Bonus round, there is a meter on the side that fills up. If you fill up the meter, the lowest value character will transform into the highest value character, the Cyborg. You will also be given an additional two free spins to add to your total. And speaking of free spins, don't forget that you get 50 Free Spins when you sign up at OJO and make your first deposit! The best part is there are no wagering requirements on bonuses at PlayOJO and a plethora of other fun online casino games.
The more you fill the meter, the more cyborgs that will appear and the more you can win! You can potentially transform all four of the character symbols into the Cyborgs.
You also have the ability to buy into the Free Spin Hyper Bonus round, choosing between 10 and 18 free spins, depending on how much you want to risk. It can be expensive, but it's nice that players have the option to go big whenever they want to.
There are also jackpots in this game which is a lot of fun, and players have the chance to win three different levels of jackpots. There is the Silver Jackpot worth 20x your stake, the Gold Jackpot worth 50x your stake and the Platinum Jackpot worth 100x your stake! To win these you need to land 10, 12 or 16 Cyborgs in one spin, so it is definitely going to take some luck to land one.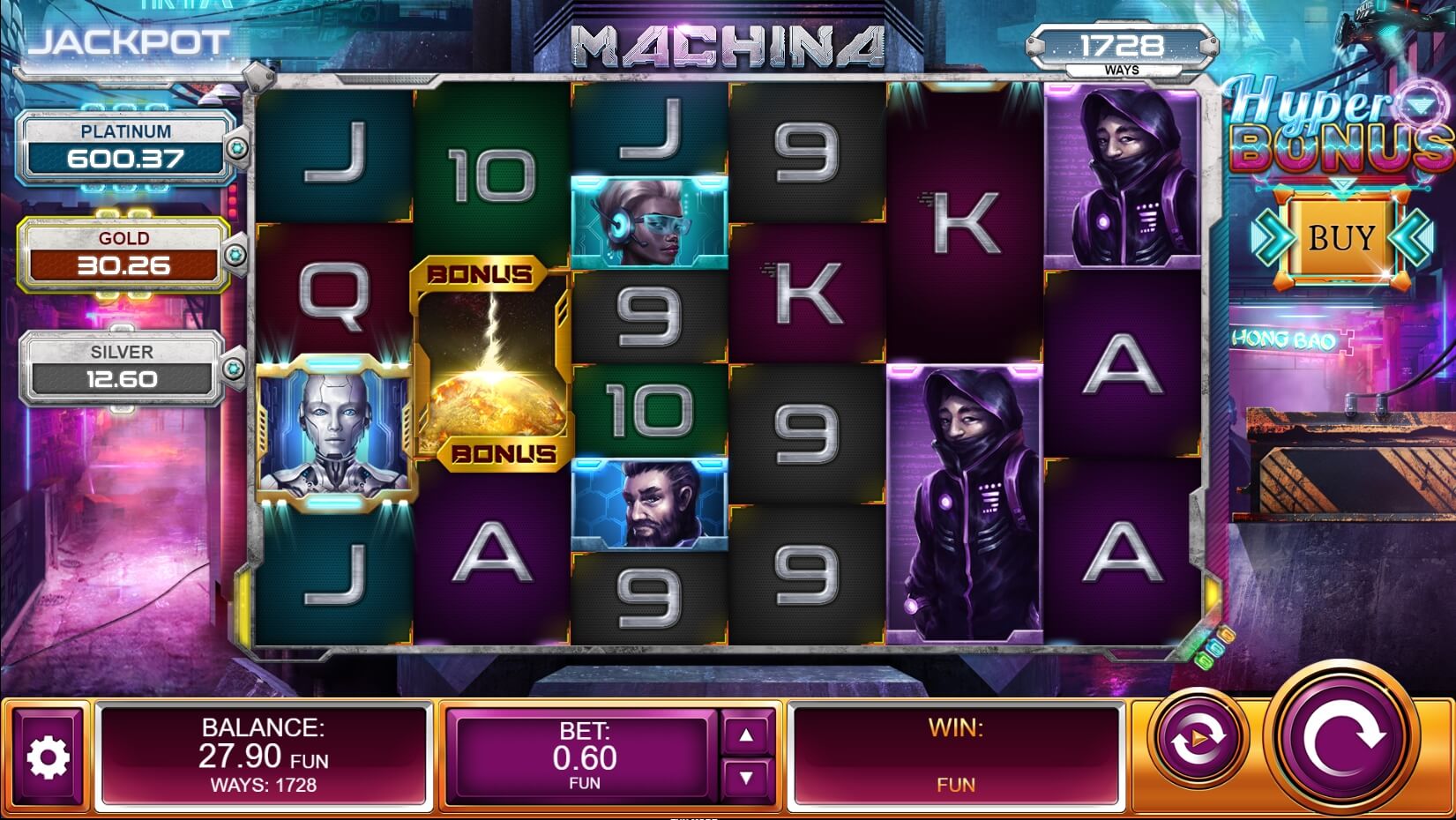 Machina Megaway Slot Verdict: Is It The Future of Online Gaming?
After going into our time machines and looking into the future ahead, do we like what we see from Machina online slot at OJO? If you haven't played a Megaways slot before, Canadians are definitely going to want to give this game a try. The variable reels keep players on their toes and make the game extremely exciting. You also have the Free Spin Hyper Bonus feature where you can win real money in real time, and players even have the option to pay to play it at any time which is fun!
With the futuristic graphics and soothing music, it's exciting enough but also relaxing enough to play after a long day at the office. And remember, new players that sign up at PlayOJO and make their first deposit will receive 50 Free Spins just for depositing, with no wagering requirement! So what are you waiting for Amigo, let's sign on and play on!