Interac
Interac casino payments: 100% Canadian!
If OJO ever visits Mexico, he only wants Mexican food. Although there is Mexican food in Canada, its authenticity is not nearly as good. Oh! Sorry. This is not OJO's food adventure page!
Umm, let's keep this real then. Let's talk about what's making PlayOJO an Interac casino. Just like Mexican food is native to Mexico, Interac is native to Canadian online casino. And this is why both Interac Online and Interac E-Transfers are the first choices for Canadian amigos when it comes to casino payments. Interac is not only a payment method in Canada, it's an emotion. There is no other casino banking method Canadians trust as much as Interac!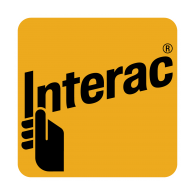 | | MINIMUM |
| --- | --- |
| DEPOSITS | $10 |
| WITHDRAWLS | $0 |
Getting Started with Interac
Before you can use Canada's very own casino banking method at PlayOJO, OJO wants you on top of your game. And to get there, you first must know about what Interac is and what it can do. Did you know that Interac is Canada's national debit network?
Interac casino banking method
There are two major services of Interac in Canada. Online and E-Transfers. Interac Online allows you to pay for goods or services to the merchant directly from your bank account.
Now, you might be thinking, well what's so new about that? Well, you don't need to share your credit card numbers or bank account numbers with anyone. How's that for a beginning?
As for the e-Transfers, it's for larger transactions between your account and a business account per se. There are more steps to complete in an e-Transfer transaction when compared to the online feature.
In Interac e-Transfer, you must open an online banking session where you choose the recipient, enter the amount as well as answer a security question before the fund goes through. If you're looking for OJO's personal opinion on both, OJO will go with Interac Online.
How to Make a Casino Deposit using Interac
Do we explicitly need to declare that PlayOJO is an Interac casino? Or did you know that already? Well, it doesn't matter because you're already here. Let's teach you how to deposit using Interac. Here are the steps for follow.
To start, log in to your PlayOJO account and visit the banking page.
Select Interac option right then and there. Whether you want to use the Online feature for the e-Transfers is totally up to you. OJO believes in complete freedom!
Enter the amount you want to deposit. Confirm all the settings and click 'Continue'.
It'll redirect you to the Interac page for authentication. You'll select your bank, log in, and send the payment.
The amount should be readily available for playing the slots!
If you face any difficulties throughout the process, don't forget to reach out to OJO. He's always there to answer your questions and guide you through any difficulties you might come across at PlayOJO.
Interac depositing method is as fast as it can get. The deposits you make will go through immediately after you authenticate them.
How to Make a Casino Withdrawal Using Interac
Have you mastered the deposit process yet? Then, learning how to withdraw from the casino with Interac would be extremely easy for you. Just visit your PlayOJO account and go to the withdrawal page.
Select Interac just like you did with the deposit method. Enter the amount you want to withdraw, select your bank account, and you're done. It might take a while for the transfer to get into your bank account because there's a few stages of verification. Not from PlayOJO tough! Just a fair reminder.
FAQ
Can I use both Interac Online and Interac E-transfer?
Yes, Amigos. You can. OJO allows you to use both the online and e-transfer features from Interac.
What currencies does Interac offer?
As a Canadian payment method, you can only use CAD as the currency. What more do you need?
Are there fees for using Interac at PlayOJO?
At OJO, we don't charge anything for payments. However, the Interac processing service might impose a little fee on the transactions. It's very minimal though.
Conclusion
OJO has always been a prime choice among our Canadian partners and so has Interac. It's backed by the government and offers fast transactions with individuals as well as businesses. Start using it now and let your inner patriot come out!