Thunderkick Gaming Slots
Thunderkick Slots: A World of Innovative Gaming

If you're a fan of online casino gaming, you've likely encountered the name Thunderkick. Known for their innovative approach to slot game development, Thunderkick has earned a reputation as a dynamic and creative player in the industry. In this comprehensive guide, we'll explore everything you need to know about Thunderkick and their exciting world of slot games.
Who is Thunderkick?
Thunderkick is a game development company that burst onto the scene in 2012. With their headquarters located in Stockholm, Thunderkick quickly made a name for themselves all over the world in the highly competitive world of online casino gaming. What sets Thunderkick apart is their dedication to pushing the boundaries of creativity and player engagement.
What does Thunderkick do?
Thunderkick's primary focus is on crafting engaging and visually stunning online casino games, with an emphasis on slot machines. Their mission is clear: to provide players with a gaming experience that's not only entertaining but also memorable. Thunderkick's approach to game development involves a blend of unique themes, innovative features, and top-notch graphics.
Thunderkick Online Games
One of Thunderkick's strengths lies in their diverse portfolio of online games. Regardless of your gaming preferences, Thunderkick has something to offer. Let's take a closer look at some of their standout titles: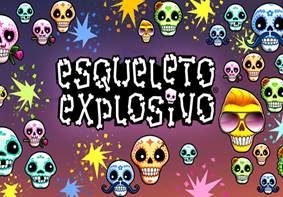 Esqueleto Explosivo: Step into a colorful and lively fiesta with Esqueleto Explosivo. This Mexican-themed slot features singing skull symbols and explosive chain reactions that can lead to substantial wins. With increasing multipliers and a charming soundtrack, it's a fiesta you won't want to miss.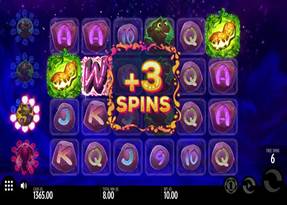 Pink Elephants: Embark on a mystical journey to find pink elephants and unlock incredible rewards. Pink Elephants is known for its intriguing theme, stunning visuals, and a bonus game where players collect elephant orbs to trigger free spins and big wins.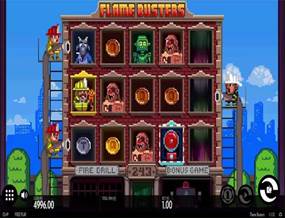 Flame Busters: Join a team of fearless firefighters in Flame Busters, a retro-style slot with pixel art graphics and an arcade vibe. This game offers mystery symbols, wilds, and a bonus game where you ascend a burning building to rescue inhabitants and uncover rewards.
Fruit Warp: Fruit Warp takes the traditional fruit slot to a whole new level. Instead of reels, this game features floating fruits that trigger respins and bonus features. Match enough of the same fruit to earn rewards and witness the Warp Meter fill up for free spins and multipliers.
Birds on a Wire: Birds on a Wire offers a comical twist on slot gaming. Watch as adorable birds sit on wires, get electrocuted, and fly away to be replaced by new birds in this cascading slot. With increasing multipliers and free spins, this game is as entertaining as it is rewarding.
Thunderkick Progressive Jackpot Slots
While Thunderkick is celebrated for their creative and unique slot games, they also offer a range of progressive jackpot slots. These jackpot games provide players with the opportunity to win life-changing sums of money. Here are some notable Thunderkick progressive jackpot slots: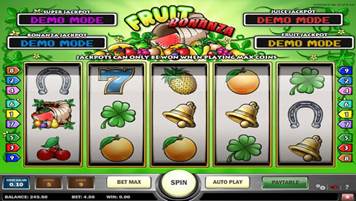 Fruit Bonanza: Fruit Bonanza is a classic fruit-themed progressive jackpot slot with a modern twist. It features multiple jackpots, including a massive progressive jackpot that can grow to substantial amounts. With fruit symbols and a charming design, this game combines nostalgia with the potential for big wins.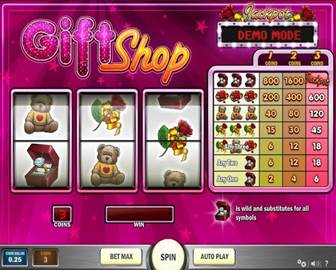 Gift Shop: Gift Shop is another progressive jackpot slot by Thunderkick that offers a simple yet rewarding gaming experience. With a romantic gift shop theme, players can aim for the jackpot symbol to win a significant prize. Despite its straightforward design, Gift Shop has the potential to make players very happy.
Speed Cash: For those who enjoy fast-paced action, Speed Cash is a thrilling progressive jackpot slot. With a racing car theme, this game offers a chance to rev up the reels and aim for the jackpot symbol. Speed Cash's simplicity is part of its charm, and it can lead to exciting wins.
Bell of Fortune: Bell of Fortune brings a touch of nostalgia to the world of progressive jackpots. With classic symbols like bells and fruit, this slot offers a chance to hit the jackpot and celebrate a big win. It's a perfect blend of traditional and progressive jackpot gaming.
Thunderkick's progressive jackpot slots provide an opportunity for players to aim for substantial rewards while enjoying unique themes and features. At PlayOJO, we offer these thrilling progressive jackpot titles from Thunderkick, giving our players a chance to win big and experience the excitement of jackpot gaming.
Thunderkick Games on Mobile
In the last decade, the use of mobile devices, specifically smartphones, for playing online casino games has surged. Thunderkick was quick to recognize this trend and has been a pioneer in creating mobile-friendly games. Whether you prefer playing on an iPhone or Android device, Thunderkick ensures that their games are perfectly optimized for your needs.
Gone are the days of clunky controls and non-essential elements. Thunderkick's online slots are designed for seamless gaming with stunning HD graphics, a user-friendly interface, and essential game information at your fingertips. Whether you're on the go or lounging at home, Thunderkick's mobile slot games offer convenience and excitement.
More Ways that Thunderkick Slots Reward You
Thunderkick's slots offer more than just exciting gameplay; they provide various ways for players to reap rewards:
Return To Player (RTP): The RTP is a crucial factor in slot games, representing the theoretical average payout percentage. Thunderkick slots often feature competitive RTPs, favoring players more than many other software providers. You'll frequently find Thunderkick slots with RTPs exceeding 96%, offering players favorable odds.
Bonus Features: Thunderkick slots are designed with bonuses in mind. Their player management system is finely tuned to provide players with bonuses tailored to their profiles. You can unlock these bonuses by playing most, if not all, Thunderkick casino and slot games.
Innovative Features: Thunderkick slots are renowned for their innovative features, from jackpots to 50 free spins, multipliers, instant wins, and more. These features are designed to provide maximum thrills and creative ways to earn rewards.
Demo Versions: Many Thunderkick slots come with demo versions, allowing you to enjoy Thunderkick slot free play before wagering real money. These demo versions faithfully replicate the real-money experience, giving you a risk-free opportunity to explore the game.
Why Thunderkick Games are Safe and Secure
Fairness and security are paramount in the world of online gaming, and Thunderkick takes these aspects seriously. Thunderkick holds licenses from both the Canadian Gambling Commission and the Malta Gaming Authority, two of the most respected gaming authorities globally. This dual licensing is a testament to Thunderkick's commitment to fairness and player protection.
Moreover, Thunderkick was a founding member of eCOGRA (e-Commerce Online Gaming Regulation and Assurance), a self-regulatory body for the gambling industry. eCOGRA has since become an independent and internationally approved agency that certifies the fairness of online gaming software and systems. Thunderkick's involvement with eCOGRA underscores their dedication to fairness and transparency.
Thunderkick's games and systems undergo regular independent audits, including scrutiny of their Random Number Generators (RNGs). These audits ensure that gameplay remains fair and unpredictable, giving players a genuine chance to win.
Why OJO Loves Thunderkick Slots
At PlayOJO, we have a genuine appreciation for Thunderkick's innovative approach to game development. Thunderkick is akin to the Messi of online gaming, consistently delivering groundbreaking and entertaining games. As long as Thunderkick continues to produce genre-defining, millionaire-making games, we'll continue to sing their praises as the creators of some of the best slots to play online.
FAQs
Are Thunderkick slots available on mobile devices?
Absolutely! Thunderkick has optimized their slot games for mobile play. Whether you use an iPhone or Android device, you can enjoy a seamless gaming experience on the go.
What makes Thunderkick slots unique?
Thunderkick slots are known for their imaginative themes, innovative features, and high-quality graphics. They offer a fresh take on traditional slot games, providing players with captivating and memorable experiences.
Where can I play Thunderkick slots?
You can enjoy Thunderkick slots at various online casinos. PlayOJO is one such casino that offers a wide selection of Thunderkick games, including progressive jackpot slots and mobile-friendly options.