OJO Live
PlayOJO Live Dream Catcher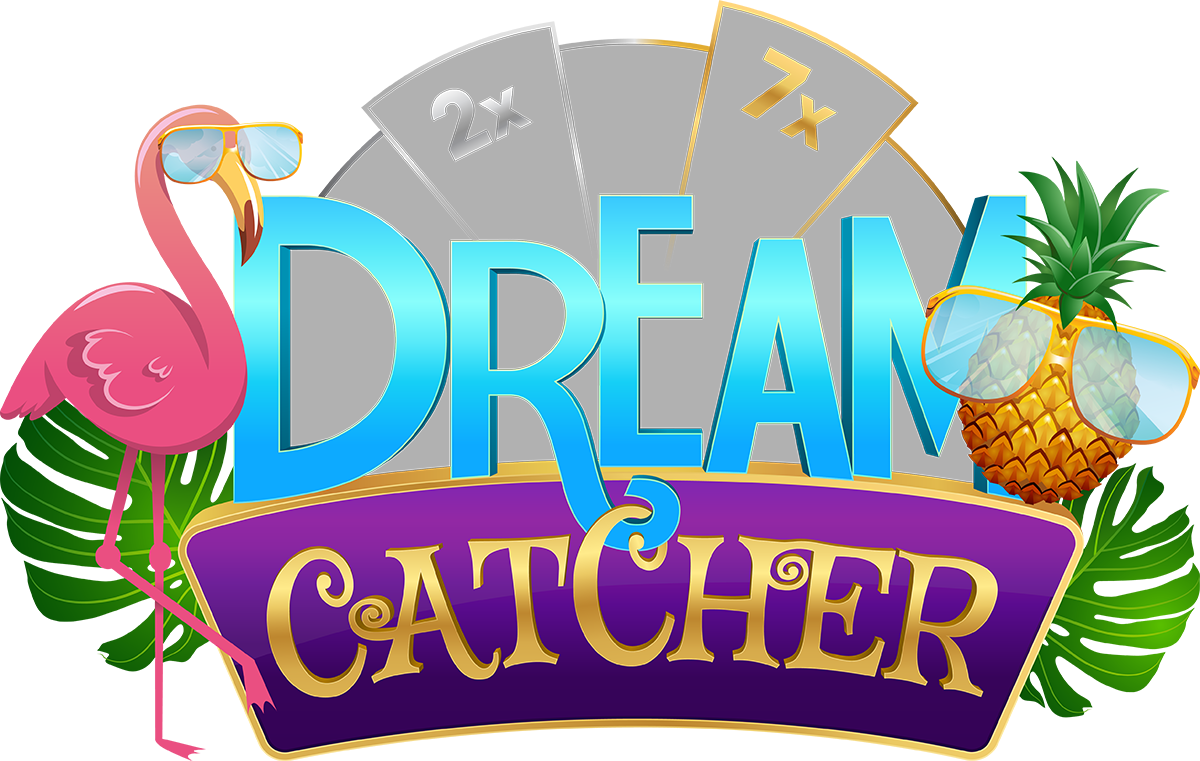 OJO's Live Casino gaming isn't just about Card games and Roulette. There's also big winning potential when you come and spin a large money wheel in Live Dream Catcher! If you're seeking fast, fun, easy, interactive and unique thrills, the Dream Catcher Live Casino game is one to go for!
Watch the large, vertical money wheel go round-and-round as the game's dynamic live dealer interacts with you and other players via live chat in real time. You won't find a Live Casino game that's easier to play, and the ultra-high-quality web streaming from Evolution's state-of-the-art studio allows you to fully immerse yourself in one of the best game-of-chance experiences around.
As is the case with other PlayOJO Live Casino games, Live Dream Catcher can be instantly accessed via your desktop or mobile device, where you can place your bets for the chance to win some big money at home or wherever your daily (or nightly) adventures might take you!
The scoop - what is Live Dream Catcher?
What is the Dream Catcher live game? It's a live action money wheel game from Evolution Gaming, the masters of Live Casino entertainment! Dream Catcher is based on a popular land-based casino game known as the Money Wheel.
The online casino Live Dream Catcher consists of a large colourful wheel that is vertically mounted in a high-tech, secure studio, complete with bright lights and snappy music that gives you the feel of Vegas. The professional and friendly live dealer, who you could almost mistake as a TV game show host spins the wheel and chats away with players.
In this captivating and lively game of chance, an unlimited number of players can take part in each spin of the wheel, with multiple bet options available, including numbers 1-2-5-10-20 or 40. Where the leather stopper will rest is anyone's guess. It could be any one of the 54 segments and it might even land on the multiplier x2 or x7 segments, really upping the size of payouts!
Evolution has taken all the best parts of the Money Wheel game format and created a unique live Dream Catcher online casino version designed to appeal to those who enjoy the traditional Money Wheel game, slots players, and anyone who loves a good game of chance.
PlayOJO Live Dream Catcher – how to play
Accessing a dose of PlayOJO Live Dream Catcher excitement is as easy as pie.
Login to your account. Or, if you're new to OJO's "fair" ground, follow the 3 quick steps to register a player account!
Load your account with real money funds. As with all live games, there's no free-play option available, so you'll need to make sure you've got some moolah in your OJO bank if you want to play. Don't worry, amigo, your pal OJO's got plenty of trusted casino payment options to choose from.
Find the game by conducting a general search for "Live Dream Catcher" or simply select the "Live Casino" category.



Select the game and in a matter of moments it will load and you'll be ready to join the fun.
OJO brings you the best Live Casino action online and on mobile
Reap the benefits – play Live Dream Catcher with OJO
Playing Live Dream Catcher with OJO is loads of fun anytime, all the time!
Whenever you want to place your bets on Dream Catcher's spinning money wheel you can expect:
State-of-the-art multi-camera studio
Dynamic camera angels and close-ups
Sound-effects auto-synchronised with the game action
A professional and friendly live dealer who interacts with players throughout
Very user-friendly interface with multiple options
Perfect for mobile in both landscape and portrait view
HD video quality streaming
One of the easiest games to play
The potential for super-sized pay-outs with the wheel's x2 or x7 multiplier segments
OJO's money back on every bet and no-wagering gives you the best Live Dream Catcher RTP!
More Rewards - Live Dream Catcher bonus
OJO knows that you're looking for the most rewarding experience possible and Live Dream Catcher is no exception. If you're on the hunt for a Live Dream Catcher bonus, check your daily Kickers for hand-picked and exclusive offers and with Club OJO you can climb the loyalty levels and boost your opportunity of scoring some more perks! Wa-hay!
OJOPlus is another great way to give your play a boost. Win or lose, every bet earns you OJOplus Money that you can add as funds to your real money balance. No wagering. No hidden terms. No funny business. Just real money you can use to play any of our amazing games, including Live Dream Catcher!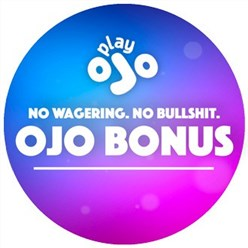 Live Mobile Dream Catcher
Evolution Gaming has optimised its Dream Catcher casino live gaming experience to ensure secure, maximum functionality on all devices, using HTML 5.
This means that if your favourite playtime device is an Android smartphone or tablet or an iPhone or iPad, with OJO, you'll have access to all the game's features via HD live streaming technology. On mobile, quality or performance is tip top, because why should it be any less, ey?.
Playing Dream Catcher is easy-peasy with the PlayOJO mobile app. Don't want the app? Not a problem, amigo! You can always access all the fun instantly via your mobile web browser, too. Cool bananas.
Live Dream Catcher Game Rules
The rules of Live Dream Catcher are as simple and straightforward as the game itself. Here's what you need to know:
The object of the game is to place a bet on one of the wheel's numbered segments and win as much money as possible. If the leather stopper lands on the selected segment once the wheel stops, you've won!
There are a total of 54 equal-sized segments on the game's wheel.
The numbers on the wheel are limited to these sections:

1 (23 segments)
2 (15 segments)
5 (7 segments)
10 (4 segments)
20 (2 segments)
40 (1 segment)
x2 multiplier (1 segment)
x7 multiplier (1 segment)

Pick your preferred number option and place your bet using the chips located to the left of your screen (you can increase or decrease chip size). It's possible to bet on all sections.
The pay-out odds correspond with the number you've selected as follows:

1 – pay-out of 1:1
2 – pay-out of 2:1
5 – pay-out of 5:1
10 – pay-out of 10:1
20 – pay-out of 20:1
40 – pay-out of 40:1

If the wheel lands your number, you get the money!
The multiplier segments (x2 and x7) are bonus spins and are located on the opposite ends of the wheel from each other. They will result in a re-spin of the wheel and will multiply your next wins!
If on the next spin you land a 1, 2, 5, 10, 20 or 40, your bet will be multiplied by x2 or x7, depending on the multiplier that was landed on.
In the event that the wheel should land on the x2 or the x7 segment on multiple re-spins in a row, it will be multiplied again with the corresponding multiplier on which it lands. For example, landing x2 on two consecutive spins results in a x4 multiplier (2x2 = 4), landing x2 on three spins would result in a x8 multiplier (4 x 2 = 8), and so on until the re-spin results in a winning number. This means that the eventual winning number has the potential to be attached to a high multiplier, meaning pay-outs can become pretty huge if you're really lucky.
You can always find the Live Dream Catcher rules in the upper righthand corner of the game window if you need a little reminder. Simply click the "?" icon and you'll find all the info you need.
How to win - Live Dream Catcher
Since OJO's all about fairness, let's be real here: there is no Dream Catcher Live Casino strategy that will help you win more money. This is a game of chance. Your odds of winning big is a matter of luck – pure and simple. There's no trick that will give you an edge over the house.
That said, here are some friendly tips that you might find useful when you play:
You can play with a minimum bet of £0.10.
You always have the option to bet on all numbered sections.
If you're a high roller seeking the biggest returns, betting on numbers 40, 20 and 10 offer the highest rewards.
The return to player (RTP) ranges from 90.57% through 96.58%.
Keep an eye on your bankroll and never bet more than you can afford to lose. Playing responsibly will ensure that the Dream Catcher is always fun!
Play Live Dream Catcher with OJO
Live Dream Catcher is a game you'll love to play. With its energetic live dealers running the show and its easy and quick gameplay, this buzzy Live Casino title from Evolution is a one-on-its-own experience.
Whenever you fancy a spin, this live money wheel game is available at OJO's to play 24/7, on both desktop and mobile. A secure, fair and wager-free casino gaming environment is moments away from any device.
Ready for your chance to hit that big win? Play Live Dream Catcher now!